7 must-see student related shows and movies on Netflix
The past year has been one out of the ordinary to say the least. And for students, life has been anything but normal. With face-to-face classes cancelled and teaching moved online, the good old days of roaming the school/university corridors and catching up with your mates in between classes seems a distant memory.
But fear not. If you're missing the student life vibes, you can get your fix right from the comfort of your own home. Just sit back, turn on the TV and head to Netflix. Here you'll find some first-class student shows and movies to bring you right back into the midst of student life.
---
1. Sex Education

Although originally released in 2019, when the second season was released last year, Sex Education become an increasingly popular series to watch. This British comedy-drama tv series focuses on Otis an insecure teenager, and his mother, who is a sex therapist.
Thanks to his therapist mom, Otis has all the answers when it comes to sex advice. So, rebel Maeve proposes a school sex-therapy clinic. If you're yet to watch it, get involved and see what all the hype is about.
---
2. Fresh Meat

Fresh Meat is the go-to comedy-drama tv series if you're after the ultimate British university experience. The series follows the lives of six students who are freshers at a university in Manchester and who live in a shared house rather than uni halls.
Over the four seasons – all available on Netflix, you'll see them face many student-related issues from grades and exams to part-time work and partying; all of which I'm sure are somewhat relatable if you're a student.
---
3. Bad Education

School days were some of the best days. So, if you're missing the antics of the school classroom, why not have a binge on Bad Education?
Originally shown on the BBC in 2012-2014, Bad Education is a comedy series about a history teacher, Alfie Wickers (played by Jack Whitehall), who is a bigger kid than the kids he teaches. Now you can watch all three series on Netflix.
---
4. Bad Neighbours

If you've got student neighbours or flatmates who you think are a nightmare, think again. It could be far worse; you could have a fraternity move in next door. And what can you expect from a group of university students? Parties and chaos of course.
So, when a fraternity moves in next door to a couple with a new-born baby, an all-out war between the neighbours unfolds in this comedy film.
---
5. Life of the Party

As a student at university, could you ever imagine sharing the university experience with your mother? Well, that's exactly what happens in Life of the Party; a comedy film about a forty-something divorcee who goes back to college alongside her daughter.
---
6. Pitch Perfect (1-3)

If you haven't watched any of the Pitch Perfect films and you love a good sing song, then make sure they're top of your Netflix watch list.
Follow Barden University's all-girl acappella group, The Barden Bellas, as they compete against other acappella groups to win Nationals. And with Rebel Wilson starring in the films, you can expect a laugh a minute.
---
7. Superbad

We're rewinding all the way back to 2007 for this one; a time when some of you were probably just starting out in primary school. So, whilst it might feel ancient, it's definitely worth a watch.
We can guarantee you'll laugh you're head off as you follow the story of high school seniors Seth and Evan as they try to score booze for a huge party, leading to a series of wild misadventures.
---
If all this talk of university and college has got you thinking about the new academic year in September, check out our locations for all your accommodation needs. You can also follow us on Facebook, Instagram and Twitter for the latest tips, news and updates.
#HostEnvironmentalPledge.
Getting serious about the environment we live in.
To become more 'environmentally friendly', Host is launching the #HostEnvironmentalPledge campaign to encourage responsible behaviour and drive sustainability across our sites throughout the UK and Ireland.
It's a simple campaign! For every percent we reduce our overall utilities (electric, water and gas) consumption by we donate to one of our nominated charities.
Show me all news
Latest news
Safer Internet Day - Top tips to protect you and your data online.

Applicant days are an essential step in your university journey. They are subject specific days which give you the opportunity to learn more about your chosen university and court.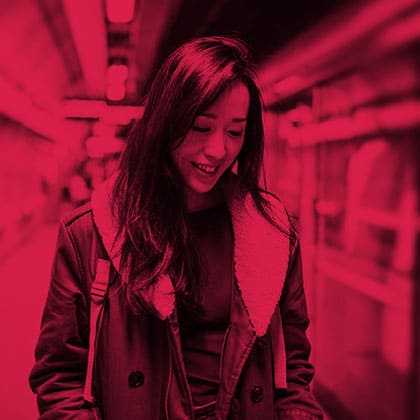 It's easy to work yourself up into a pre-exam panic, but remember that taking the right steps to put yourself in the best study mood is the most important tool you possess.