City Focus: Birmingham – Part 2.
In part two of our city focus on Birmingham. We give you the low down on some of the best places to visit, to eat and the top events that are going on in Birmingham and the West Midlands this year. Make sure to check out Part 1 of our Birmingham City Focus.
---
Some of the best places to visit:
Pause. Relax. around the Canals.



With nearly 35 miles of them, Birmingham has more than Venice. Pick up a boat from Sherborne Wharf and take a city tour. Cruising the canals soothes away the stresses of student life while giving you a unique perspective on Birmingham. Catch the waterbus around the canals with stops including:
Brindley Place – home to over 20 restaurants, cafés and bars, the Ikon Gallery and the National SEA LIFE Centre.
Gas Street Basin – so named as it was the first place in the city to get gas lighting – Once a busy port, Gas Street Basin now attracts locals and tourists alike with its colourful canal boats, first-rate wandering territory and laid-back cafés and restaurants.
Mailbox – The former Royal Mail sorting office in Birmingham City Centre, the redeveloped location is now Birmingham's premier designer shopping and lifestyle destination, the Mailbox is here you'll find designer fashion, luxury home furnishings and canal-side restaurants.
Black Country Living Museum.


The Black County living museum is an amazing place to explore, one of the largest open-air museums in the UK, the museum covers 300 years of history. At the museum you can wander around original shops and houses, ride on a tramcar or fairground swingboat, go down the mine, eat Fish and Chips at a real 1930's chip shop or just soak up the atmosphere.
Don your flat caps and walk in the footsteps of the Shelby's at the Official Home of Peaky Blinders. The Museum was used to film loads of scenes from BBC's Peaky Blinders. The Museum even runs Peaky Blinders Nights where you can step back in time to the roaring twenties and discover the murky underground world of the Shelby Brothers!
The museum is located in Dudley – under an hour from our Birmingham locations.
Alton Towers Resort.


One of the UK's biggest and best theme parks. There's something for everyone at Alton Towers from gentle thrills to pure adrenaline-pumping rollercoasters. Home to over 50 rides and attractions including the Wicker Man, the UKs first new wooden rollercoaster in 20 years and the New Alton Towers Dungeons which delves into Staffordshire's darkest history. The resort includes a waterpark and five hotels including Stargazing pods.
Alton towers is an hour and half drive from Birmingham City Centre.
Ghetto Golf.


An adult only venue, Ghetto golf combines a seriously twisted 18-hole mini golf experience, with an exceptional cocktail bar, street food and DJ's in the Custard Factory. Graffiti and incredible artwork everywhere make Ghetto Golf a must do experience.
Ghetto Golf is a 10-minute walk away from New Street Railway Station.
Cadbury World.


Who doesn't love a free chocolate sample. Head over to the Bournville area of Birmingham and discover the world of chocolate at Cadbury World. Home to Cadbury chocolate since 1847. Learn how Cadbury chocolate was made as one of the chocolatiers guides you through the traditional chocolate-making technique of tempering. You can even have a go for yourself!
It's said Roald Dahl created Willy Wonka's chocolate factory after experiencing the real thing at Cadbury's.
Our Metalworks and Host Student apartments are so close to Cadbury World you can almost smell the chocolate from the front doors.
A Shoppers Paradise.


From Harvey Nichols to Selfridges, to the welcoming mix of centres, historic markets or the world-famous Jewellery Quarter. The shops in Birmingham offer you everything you could ever want.
The Bullring and Grand Central have become THE shopping destination in Birmingham. With over 200 shops across, Birmingham is one of the UK's ultimate shopping destinations.
As mentioned above the Mailbox is Birmingham's premier designer shopping destination home to a 45,000 square foot Harvey Nichols, The mailbox ads a more relaxed retail destination.
The Jewellery Quarter is the beating heart of the UK's jewellery manufacturing. There are over 100 independent specialist retailers and craftspeople to be found here. Many with their own workshops making it a wonderful place to explore. The Jewellery Quarter dates back over 200 years.
---
Some of the best places to eat:
Good. Affordable. Eating out in Birmingham.


The guys at designmynight.com have blogged the best affordable restaurants in Birmingham. There are countless value for money restaurants throughout Birmingham that tick the delicious box whilst being student loan friendly. Head over to their website to find out their top affordable eats and whilst here check out their guide to the best food events in Birmingham this year.
Also, take a look at the BBC Good Food guide to eating out in Birmingham.
---
Some of the best Brummie events:

Culture Feast:
When: 1 June – 31 July 2019
Where: Throughout the city.
Link: Culture Feast
Six of Birmingham's arts organisations have joined forces to create the fifth Culture Feast menu. A joint ticket that gives access to theatre, music, visual art and spoken word events.
Foodies Festival:
When: Friday 21 June 2019 – Sunday 23 June 2019
Where: Cannon Hill Park.
Link: Foodies Festival
The Foodies Festival is the UK's largest celebration of food and drink. With top chefs cooking in the Chef's Theatre; wine, beer, and cocktails in the Drink's Theatre.
MADE Festival:
When: Saturday 29th July 2019
Where: Perry Park.
Link: MADE Festival
MADE Festival has become the largest festival in Birmingham. Consecutively selling out in advance and providing a unique platform to showcase all aspects of the vibrant street culture within the second city. With performers such as Chase & Status, Annie Mac and Lethal Brizzle all attending the event.
Birmingham Weekender:
When: Friday 27 September 2019 – Sunday 29 September 2019
Where: Throughout the City Centre.
Link: Birmingham Weekender
The award-winning Birmingham Weekender is a packed weekend of free outdoor theatre, music, art installations and performance across the city-centre. From Broad Street to Digbeth, including the city's retail heart.
Birmingham Literature Festival:
When: Thursday 3 October 2019 – Sunday 13 October 2019
Where: Throughout the City Centre.
Link: Birmingham Literature Festival
Taking place every year in October. The Birmingham Literature Festival is a leading festival in the Midlands. Showcasing the very best writers, speakers, thinkers, activists and artists from the UK and across the world.
Birmingham Comedy Festival:
When: Friday 4 October 2019 – Sunday 13 October 2019
Where: Throughout the City Centre.
Link: Birmingham Comedy Festival
The Birmingham Comedy Festival has been running since 2001. With over 60 events right across the City. There's everything from theatre workshops, film, music, visual art, food, puppets,  and tons of stand-up comedy.
Great Birmingham Run:
When: Sunday 13 October 2019
Where: Throughout the City Centre.
Link: Great Birmingham Run
Join 20,000 people at the leading half marathon in the Midlands. Starting and ending in the city centre. The 13.1 mile course takes in iconic landmarks including Edgbaston cricket ground, Cadbury World and The Bullring.
#HostEnvironmentalPledge.
Getting serious about the environment we live in.
To become more 'environmentally friendly', Host is launching the #HostEnvironmentalPledge campaign to encourage responsible behaviour and drive sustainability across our sites throughout the UK and Ireland.
It's a simple campaign! For every percent we reduce our overall utilities (electric, water and gas) consumption by we donate to one of our nominated charities.
Show me all news
Latest news
Safer Internet Day - Top tips to protect you and your data online.

Applicant days are an essential step in your university journey. They are subject specific days which give you the opportunity to learn more about your chosen university and court.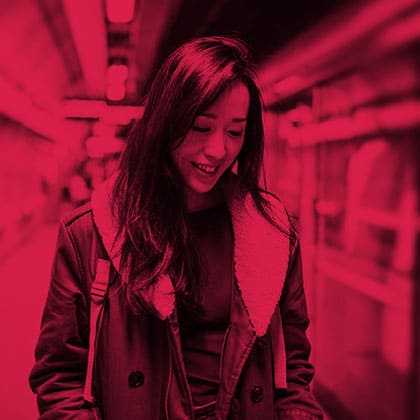 It's easy to work yourself up into a pre-exam panic, but remember that taking the right steps to put yourself in the best study mood is the most important tool you possess.