Host Charity Update
As March comes to a close we thought it would be good to reflect on some of the charitable events held by Host across our sites throughout the UK this month.
Our team and students have been working hard throughout the month to raise money for several charities across the UK and internationally. Including Red Nose Day, World Down Syndrome Day and Stand Up 2 Cancer.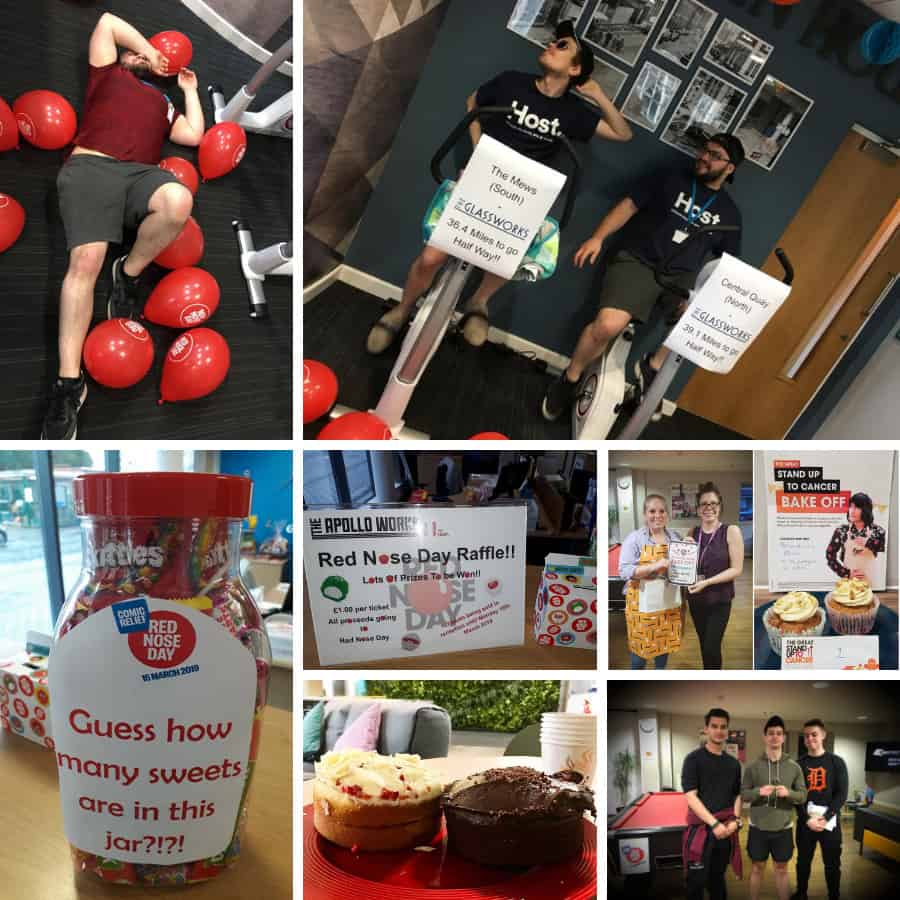 In support of World Down Syndrome Day, our Lace Market Studios in Nottingham rocked mismatched socks, while students at our Oxford location The Mews got they baking skills on point as they held a Stand Up 2 Cancer Bake Off.
March is, of course, Red Nose Day. And many of the Host locations went all out to support the charity event. With everything from a Bake Sale to raffles, to a Pool Tournament. Quiz Night and a Comedy-a-thon.
However, stealing the top spot was our Leicester site, Host – The Glassworks where our team and residents held a sponsored cycle race, using exercise bikes. Jamie and Izaak "rode" from the Midland region's southernmost building in Oxford. To the northernmost building in Sheffield to see who gets to The Glassworks first! The boys rode a whopping 151 miles between them over two days raising a massive £154.00. Congratulations to Izaak for finishing in the fastest comparable time of 72.8 miles in 3 hours and 20 minutes!!
Meanwhile the #HostEnvironmentalPledge campaign is still going on where Host have chosen three great charities to support and donate to, Student Minds, Just a Drop and LandAid. For every percent of energy consumption reduced we will donate £10,000. Find out more about the #HostEnvironmentalPledge here.

Keep a look out across the Host social media channels for more of our charitable events.
#HostEnvironmentalPledge.
Getting serious about the environment we live in.
To become more 'environmentally friendly', Host is launching the #HostEnvironmentalPledge campaign to encourage responsible behaviour and drive sustainability across our sites throughout the UK and Ireland.
It's a simple campaign! For every percent we reduce our overall utilities (electric, water and gas) consumption by we donate to one of our nominated charities.
Show me all news
Latest news
Safer Internet Day - Top tips to protect you and your data online.

Applicant days are an essential step in your university journey. They are subject specific days which give you the opportunity to learn more about your chosen university and court.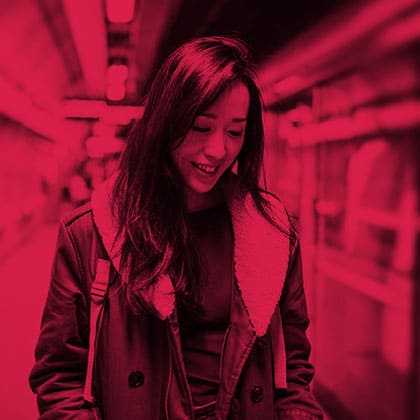 It's easy to work yourself up into a pre-exam panic, but remember that taking the right steps to put yourself in the best study mood is the most important tool you possess.