Host announced as the UK's Best Private Halls Provider
The wait is finally over. The results are in. And we're thrilled to announce that Host has been named the winner of the prestigious UK award – Best Private Halls Provider, in the 2018 National Student Housing Awards.
But that's not all. Thanks to our international students, we have also been awarded the 'International Accommodation Quality Mark'; an award given to providers that achieve higher than 90% satisfaction from overseas students.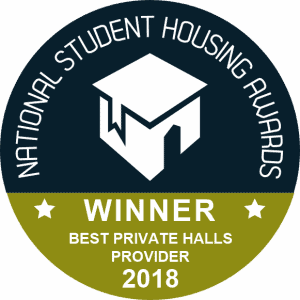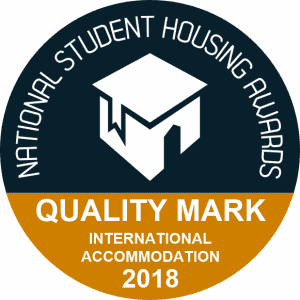 Each year students from across the UK are asked to complete the National Student Housing Survey (NSHS) which measures satisfaction levels in all types of accommodation. This year's survey attracted more than a whopping 30,000 responses from students from universities and colleges across the UK.
Wow. That's a lot of people! But that just emphasises the scale of achievement for us. Our students hold us in the highest regard for our exceptional quality student accommodation.

Thank you from Host
Since Host – the student facing brand for Victoria Hall Management Ltd., launched on 1st October 2016, our management team and staff have continued to build on and maintain the reputation they've earned over the past 20 years. And for us, winning the Best Private Halls Provider award reflects what Host is all about; to provide students with hassle-free accommodation and a welcoming, happy, reassuring and stress-free experience while at university or college.
Receiving these awards makes us proud and delighted. It reflects the excellent standards of accommodation we offer, and the customer service provided by our accommodation staff. And do you know what makes these awards even more special to us? It's the fact the recognition is a direct result of feedback from our students. So, we would like to say a massive thank you to all of the students for their feedback.
We're currently getting ready to open our doors and welcome students for the 2018/19 academic year. We will continue to work hard and strive to exceed the exceptional quality student accommodation for the coming year.
If you would like to find out more about our student accommodation and living at Host, take a look at our locations or contact us for more information and we'll be happy to help.

About the National Student Housing Awards:
The annual National Student Housing Awards are based exclusively on direct feedback from over 32,000 students across 200 universities and colleges. The National Student Housing Awards are uniquely credible and highly prized; with no written nominations and no 'expert' judges. Data for the awards are collected through the National Student Housing Survey (UK) and the National Student Housing Survey (Ireland) which is managed by Red Brick Research, an independent market research and business intelligence agency with a specialist focus on youth marketing, student accommodation and higher education.
The next opportunity to take part in the NSHS is on the 1st of October 2018. Registration is now open.
#HostEnvironmentalPledge.
Getting serious about the environment we live in.
To become more 'environmentally friendly', Host is launching the #HostEnvironmentalPledge campaign to encourage responsible behaviour and drive sustainability across our sites throughout the UK and Ireland.
It's a simple campaign! For every percent we reduce our overall utilities (electric, water and gas) consumption by we donate to one of our nominated charities.
Show me all news
Latest news
Safer Internet Day - Top tips to protect you and your data online.

Applicant days are an essential step in your university journey. They are subject specific days which give you the opportunity to learn more about your chosen university and court.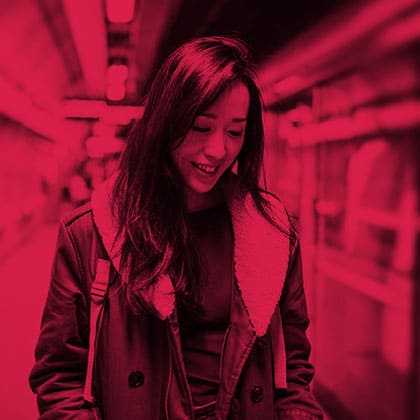 It's easy to work yourself up into a pre-exam panic, but remember that taking the right steps to put yourself in the best study mood is the most important tool you possess.