City Focus Plymouth: Student Accommodation
Plymouth. You've read about the city, the universities and the best things to see and do in the local areas. But where are you going to live? At Host we've got you covered. All our Plymouth Student accommodation has been designed to make your stay at university as stress-free as possible.
With six locations to choose from, we'll find a home to suit your needs and budget in Plymouth. All our Plymouth rooms are en-suite meaning you won't have to share a bathroom.
And as always with Host, there's No deposit and No fee's, all your bills are included, free Wi-Fi (between 70 to 100mb dependent on your site), free contents insurance, dedicated maintenance teams, staffed receptions and our free parcel service. Plus, our No Place No Pay guarantee and you can secure your room today for just a £100 initial payment.
---
Alexandra Works.

Located in the popular student accommodation area of Mutley Plain, Alexandra Works is close to all the popular student bars, pubs and restaurants that Plymouth has to offer. It's just a 15-minute walk to Plymouth Uni and College of Art. Alexandra Works is also popular with students studying at the Peninsular School of Medicine and Marjon students due to the excellent transport links to those campuses.
Our en-suite rooms at Alexandra Works start at £70 per week and include a free annual Citybus pass for travelling around Plymouth during the academic year. And if you're looking to live with friends, when you make a group booking of 4 or more people, you'll receive £100 Tesco voucher or 40" TV for your shared flat.
---
Central Point.

Boasting the largest en-suite rooms in Plymouth. Central Point is located right in the heart of Plymouth City Centre, The University of Plymouth and Plymouth College of Art are a 10-minute walk to the north and the beautiful Plymouth Hoe 10 minutes to the South. The bus stop to Marjon is also on your doorstep.
En-suite rooms at Central Point start at £90pw but if you're looking for a little more privacy studio rooms are available from £135pw. With limited availability across all room types, you better be quick to grab a room here. Our group booking offer also applies at Central Point.
---
Discovery Heights.

Directly opposite Plymouth uni and less than a minutes' walk away you'll never be late to a lecture at Discovery Heights. Living at Discovery Heights, you're right in the midst of the student scene, with a wealth of shops, bars and restaurants all within touching distance and if you forget that loaf of bread there's a Tesco on the ground floor.
En-suite rooms start at £94pw and just like Central Point you can have a little more privacy in your student home with a classic studio from £150pw. Want to live with friends? No problem our group booking offer is available with our en-suite rooms.
---

Located next door to Plymouth Business School you'll find Frobisher House. With a supermarket directly below Frobisher House and shops, cafés and bars in the same street. You really are in the perfect location. With a large common room for a quick game of pool and on-site study room for when you want to leave your room or avoid the library.
You'll find a range of en-suite room types at Frobisher House starting at £105pw each with a double bed and up to 100mb Wi-Fi.
At Frobisher House we also offer Flexible Booking meaning that should the university autumn term start date be pushed back, we'll credit you for the weeks not required at the start of your tenancy. PLUS! if you're study an NHS related course we'll give you a £300 discount on your rent account.
---
St Thomas Court.

A little further down Ebrington road from Frobisher House. And a stone's throw from the historic Sutton Harbour you'll find St Thomas Court.
Whether it's studying, socialising or relaxing that you're after, St Thomas Court is the place to be as a student. Both the University of Plymouth and Plymouth College of Art are a hop, skip and a jump away. Classic en-suite rooms start at £80pw. And again our group booking offer applies to en-suite rooms.
---

Last but no means least we have arguably Plymouth's best student accommodation. The Old Dairy. A great choice for those who want to live in comfort and experience the lively onsite student atmosphere. It's situated directly next to the University of Plymouth's Business School as well as the Plymouth College of Art. En-suite rooms start at £115pw with ¾ double beds and underbed storage. Facilities at The Old Dairy include a large common room, games area and private study room. And Just Like Frobisher House, Flexible Booking and £300 Discount for NHS students is available at The Old Dairy.
---
Our Booking Commitments:
We know there's a lot of uncertainty surrounding the start of the autumn term due to COVID-19. That's why we've introduced a set of Booking Commitments to give you a little more peace of mind.
At all our Plymouth locations you can secure your room for £100, book with confidence with our No Place. No Pay Guarantee. And for international students take advantage of our No Visa. No Pay and Restricted Travel commitments. While The Old Dairy and Frobisher House are also committed to our Flexible Booking and Revised Payment Plans.
#HostEnvironmentalPledge.
Getting serious about the environment we live in.
To become more 'environmentally friendly', Host is launching the #HostEnvironmentalPledge campaign to encourage responsible behaviour and drive sustainability across our sites throughout the UK and Ireland.
It's a simple campaign! For every percent we reduce our overall utilities (electric, water and gas) consumption by we donate to one of our nominated charities.
Show me all news
Latest news
Safer Internet Day - Top tips to protect you and your data online.

Applicant days are an essential step in your university journey. They are subject specific days which give you the opportunity to learn more about your chosen university and court.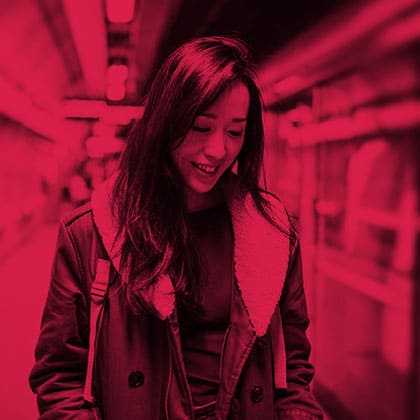 It's easy to work yourself up into a pre-exam panic, but remember that taking the right steps to put yourself in the best study mood is the most important tool you possess.