Protect our oceans with sustainable seafood.
In the UK we have some of the best ports, landing some of the best seafood in the world. We eat half a million tonnes of seafood a year, or about 8kg per person. But the future of the traditional Friday fish and chips is no longer guaranteed. Many fish stocks are in serious decline, over-fishing is a massive threat to our sea life and its habitats – over 90% of world fish stocks are over-exploited from fishing. In all, Britons spend £2.8bn a year on fish, but £1.2bn of that goes only on 3 species of fish which accounts for 42% of the fish eaten in the UK. 6,500 fishing boats in the UK catch up to 150 different species, but most people in the UK only eat 5 species:
Tuna
Salmon
Cod
Haddock
Prawns
"In Britain, we export 75% of what we catch from our seas and import 80% of the fish that we eat like prawns, tuna, cod and salmon. Basically, we don't eat our own fish". Nick Fisher – Trawlerman.
---

If we need to protect the oceans from unsustainable fishing, should I be eating seafood?
Yes, you should. Why? Because it's a superfood…
That gives you super skin. Seafood is loaded with a variety of nutrients that play a role in maintaining great looking skin.
That gives you great hair. Key nutrients for healthy hair can be found in a variety of seafood, including selenium, copper, zinc and biotin.
That helps fight fatigue. Most seafood contains several B vitamins, including B3, B6 and B12, that help us feel less tired. A small can of sardines in oil provides 5 times our daily need of vitamin B12. Vitamin B12 is a nutrient that helps keep the body's nerve and blood cells healthy and helps make DNA, the genetic material in all cells.
That keeps your waistline in check. White fish is awesome if you're trying to lose weight as its low in fat, and high in nutrients, so less of the bad stuff and full of the good stuff.
That loves your heart. All seafood contains omega-3 fats, which play a role in helping the heart to work normally and keeping blood levels within a healthy range.
That helps flex those muscles. All seafood is packed with protein, A 140g serving of baked tuna provides 90% of our daily need of protein, which contributes to the growth and maintenance of muscle mass.
That boosts immunity. Seafood is loaded with the nutrients that support the immune system to work normally.
That leaves you feeling fuller for longer. Foods that are high in protein make us feel more satisfied than foods that are high in fat or carbohydrates, and as seafood is packed with protein, you're on to a winner.
---
What is seafood sustainability?
Sustainability is all about ensuring we do not fish a species beyond the levels at which it can reproduce and maintain healthy stock levels. Sustainability also means that we must also ensure that fisheries are managed in such a way that the harvesting of wild fish does not upset the delicate balance of an oceans eco-system or damage the environment beyond what can repair itself naturally.
---

The sustainable seafood movement.
The sustainable seafood movement began in the 1990's. With a growing consciousness around the importance of protecting a source of food, good jobs, and healthy oceans.
Since 1997 the Marine Stewardship Council has led the way globally. The council is an international non-profit organisation who aim to recognise and reward the efforts made to protect our oceans. And safeguard seafood supplies for the future. The MSC state they 'want future generations to be able to enjoy seafood and oceans full of life, forever.'
To do this the MSC created the first and still most recognised certification for wild, sustainable seafood. The sustainable seafood program means that the seafood that we eat has been fished:
From stocks with healthy populations;
With minimal impact on the marine environment;
In an area with effective, responsive, and responsible management.
Check out this video about the three principles.
Today, around the world, more than 10 million tons of seafood comes from MSC certified sustainable fisheries.
---
How do I know its sustainable?
Look out for the MSC blue fish label. Seafood with the blue fish label allows you to be safe in the knowledge that you made a positive choice. And the seafood has come from a sustainable fishery. The MSC has 10 reasons to choose the blue fish label including: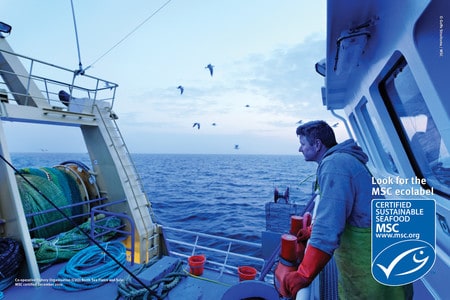 Our oceans need to be protected. Our oceans are home to an amazing variety of life and support the livelihoods of 1/10 of the world's population.
Sustainability is based on science. To gain MSC certification, fisheries are independently assessed by scientists and marine experts. Ensuring they meet our standard for environmentally sustainable fishing. Annual audits ensure that they maintain these standards.
You're helping to create change. purchasing MSC labelled seafood creates an incentive for more fisheries, retailers and restaurants to produce and sell certified sustainable seafood.
You're helping to keep it wild. You can enjoy your seafood knowing that tomorrow there will be plenty more where it came from.
See the full 10 reasons here.
---
Then check out one of the UK's best chippy's! Rockfish in Exeter Quay and at Sutton Harbour in Plymouth, are part of an independent chain of fish and chip restaurants on the South Coast of England where sustainability is the core of everything they serve, the company's motto is tomorrow's fish are still in the sea, and they mean it.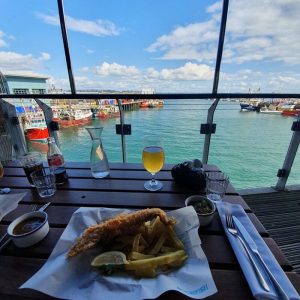 The chain was founded by renowned seafood chef Mitch Tonks. An ambassador for the MSC and 2018 MSC Chef of the Year.
Based in the major historic fishing port of Brixham, (the restaurant is above the fish market). Rockfish buy a selection of the best seafood landed into Brixham and Plymouth each day for their restaurants. Onsite at Brixham they have a fish room. Where fish landed that morning, is prepared and dispatched to each of the Rockfish restaurants along the south coast. And all in time for lunch. They've even teamed up with a fisherman to supply their restaurants from their own trawler boat.
What's better at their Exeter and Plymouth restaurants every Tuesday is student night with a free bottle of wine worth over £20, when 4 main courses are ordered.  Check it out with your flatmates. It's not to be missed.
---
Sources: The Independent / Fish is the dish / Marine Stewardship Council (MSC) / Marine conservation society / Rockfish.
#HostEnvironmentalPledge.
Getting serious about the environment we live in.
To become more 'environmentally friendly', Host is launching the #HostEnvironmentalPledge campaign to encourage responsible behaviour and drive sustainability across our sites throughout the UK and Ireland.
It's a simple campaign! For every percent we reduce our overall utilities (electric, water and gas) consumption by we donate to one of our nominated charities.
Show me all news
Latest news
Safer Internet Day - Top tips to protect you and your data online.

Applicant days are an essential step in your university journey. They are subject specific days which give you the opportunity to learn more about your chosen university and court.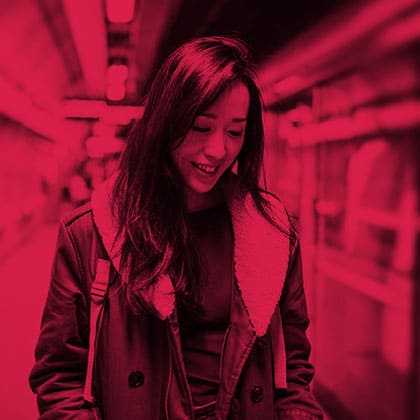 It's easy to work yourself up into a pre-exam panic, but remember that taking the right steps to put yourself in the best study mood is the most important tool you possess.