All to myself: Our Self-contained Studios.
A massive part of uni living is about meeting new people, new experiences, living with strangers who become friends. And generally all mucking in with the cooking in the shared kitchen and lounge areas. But sometimes you just want that little extra privacy and a bit of me-time. That's where our studio rooms come in.
At Host, you'll find studio rooms in most of our properties throughout the UK and Ireland.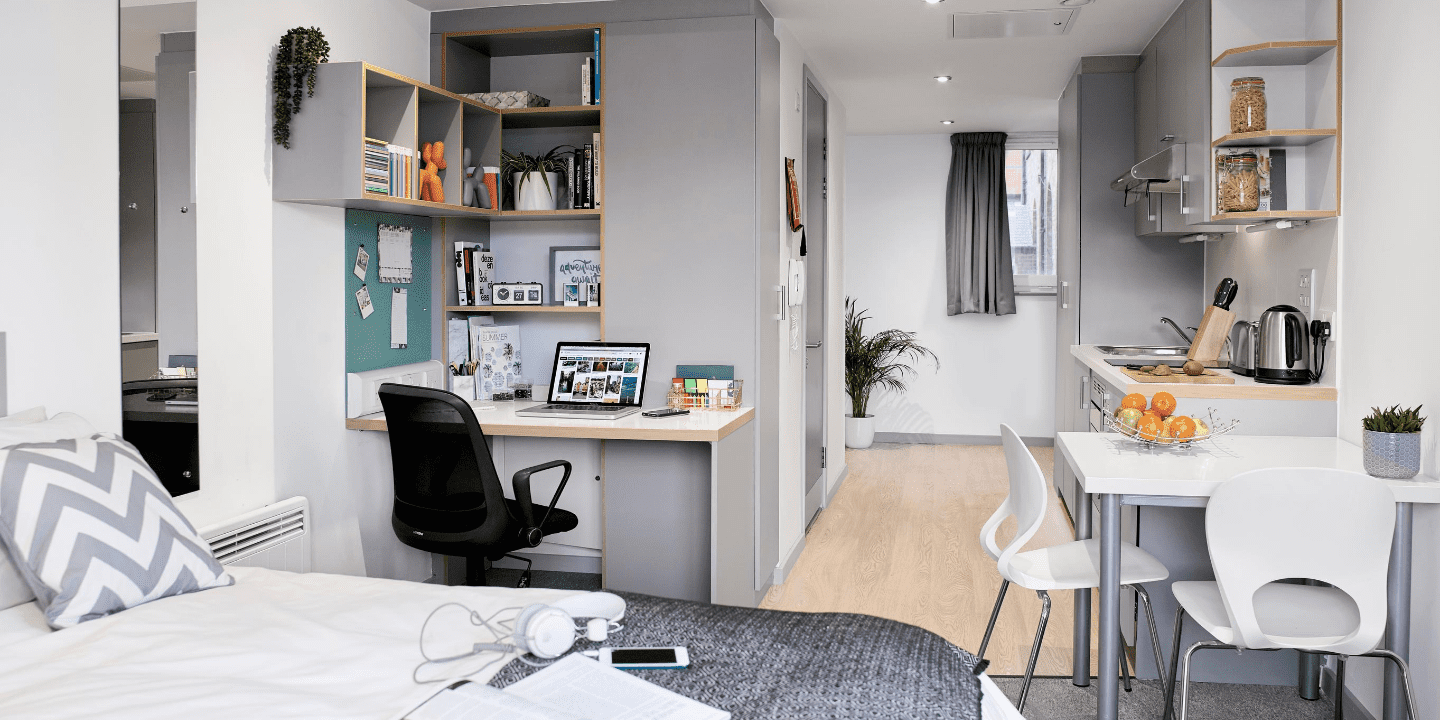 Privacy.
Studio rooms have the added benefit of your own kitchen and in most cases a seating and/or dining area to relax in. Meaning you won't have to wait your turn to make breakfast in the morning. All studio kitchen spaces include a hob, microwave oven, fridge with freezer compartment and sink. Some even include a toaster and wait for it… an ironing board and a dishwasher. And of course, they all come with an en-suite shower room plus a ¾ double or full double bed and large study space.
Where double beds are included some sites offer dual occupancy while others have Twodio rooms with two beds and two desks.

Best of both worlds.
Studio rooms give you the best of both worlds. That extra privacy and access to all the social spaces that make purpose-built student accommodation what it is. And don't forget our onsite team are on hand to chat, collect your parcels and take care of any maintenance issues that you may have.
If a studio room sounds good to you, then take a look at our latest availability, but be warned studio rooms sell out fast in most of our locations.

Safety Commitments.
Feeling safe and secure in your student home is of greater importance than ever. That's why we've been working hard planning for you moving in. We've adapted our accommodation and our service to ensure that our students and team members are kept safe.
When you move in for the new academic year, there will be several additions to Host's procedures designed to set an even higher standard of cleanliness and safety at our accommodation.
#HostEnvironmentalPledge.
Getting serious about the environment we live in.
To become more 'environmentally friendly', Host is launching the #HostEnvironmentalPledge campaign to encourage responsible behaviour and drive sustainability across our sites throughout the UK and Ireland.
It's a simple campaign! For every percent we reduce our overall utilities (electric, water and gas) consumption by we donate to one of our nominated charities.
Show me all news
Latest news
Safer Internet Day - Top tips to protect you and your data online.

Applicant days are an essential step in your university journey. They are subject specific days which give you the opportunity to learn more about your chosen university and court.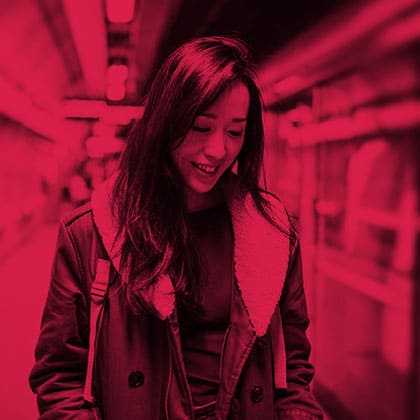 It's easy to work yourself up into a pre-exam panic, but remember that taking the right steps to put yourself in the best study mood is the most important tool you possess.