Roadmap to your social life
It's finally the time to start planning what everyone has been thinking about since just after the national lockdown was announced last year – your social life! So, what's on the social horizon now that restrictions are (finally) coming to an end? The question of 'Where are we going?' and 'What are we doing?' have never sounded so good.
---
The outdoors are definitely in!
We would all now like to think of ourselves as outdoor enthusiasts – we've all counted the trees in the local park one too many times. We're in a time where being told to 'go and touch some grass' is no longer looked at as a negative, but more of an evening luxury.
Open spaces like Bradgate Park in Leicester are perfect for exploring or find a seemingly endless trail in the Peak District. Find a local secluded spot on the beach if you have one near, sit back and listen to the waves. While we are constantly told about the benefits of a bit of vitamin D on our faces, remember to protect your skin no matter how short a time you spend outside!
---

Things to do:
Explore, explore! 
You sometimes forget just what your Host city has to offer to help you fill the hours in the day and get back into the swing of your social life. Visit the local museum or art centre – most of them will be free to enter, are beautiful to look at, and you'll always learn something new. Take part in a photography challenge as you explore or set yourself a photo challenge for the day and see what you can come up with.
Plan a day out at one of the UK's many theme parks – Thorpe Park, Alton Towers, Chessington, etc. – plenty of choice and each have their own unique thrills.
Visit the local zoo or wildlife centre
Pay a visit to the local animals, they've probably been lonely and would appreciate it. At the moment some of the zoo's indoor spaces may not be open, but that shouldn't stop you from having a great day out. Colchester Zoo is just a 30 minute bus ride from 27 Magdalen Street. And if you're living with us in Plymouth the National Marine Aquarium reopens on 17th May.
Cadbury World, Birmingham
Everyone loves chocolate. What more can you say? And if you're living with Host in the Birmingham, Coventry or Wolverhampton, Cadbury World is due to reopen on 17th May.
Football/Sport Matches
With 10,000 fans potentially being allowed to attend as early as mid-May, it's worth checking out what sport events will be going ahead near you.
Festivals
Some festivals have been rescheduled or, like the Big Weekend, are now virtual. Luckily Boardmasters, Reading & Leeds and Creamfields are going ahead, and other events are being rescheduled for later this year.
Night out
You might already have your outfit planned and pinned all the local bars on google maps for that first social life outing. Look out for offers in the bars and pubs in your area.
Eating at restaurants
When you know the local delivery man by name you know it's a problem. It's time to think ahead and check out all the restaurants you have had in mind to try.
---

A newish world
Now is the best time to be bold and leave your comfort zone – your flatmates are probably feeling the same. Take a painting class – join a walking group or exercise class. Try activities that don't relate directly to your degree – it's a great way of learning more about yourself.
Connecting with old friends and meeting new ones
You've been staring at them through a screen all year, and now you can finally meet up again. After spending so much time inside, many students may be worried about getting back into the swing of social life events, or they may have lost touch and want to make new friends.
Speak to uni and accommodation staff about events on and around campus – alternatively, websites like meetup.com are great for finding groups for any occasion – from sports and travel to social gatherings in your city.
Getting away
Book an Airbnb or a Host Summer Stay with your friends. Organise a camping trip. Take the ferry from Southampton to the Isle of Wight. A change of scenery can do wonders.
---

Looking after you
Wellness day
Book to visit a spa and its facilities (may be worth checking Groupon for deals) or check out the local health store. Don't forget to schedule a visit to the dentist or your local doctor if you think you need to.
Haircuts
We're very proud of those who took haircuts into their own hands over the last year – but now thankfully hairdressers and barbers can start to take bookings.
Volunteering
If you want to give back, you can look into volunteering for a local cause. Love animals? Check out if the local animal shelter needs an extra pair of hands.
Walk don't run, and leave your social media behind
It may be difficult, but what we mean to say is don't rely too much on posting everything you do online; try and be in the moment and #liveyourbestsummer. It is important to have a great time and enjoy your social life after the year that we've had but be sure to plan ahead and keep things simple at first to avoid feeling overwhelmed.
---
What are you most looking forward to with lockdown restrictions easing? Let us know by commenting and following us on Facebook and Instagram.
#HostEnvironmentalPledge.
Getting serious about the environment we live in.
To become more 'environmentally friendly', Host is launching the #HostEnvironmentalPledge campaign to encourage responsible behaviour and drive sustainability across our sites throughout the UK and Ireland.
It's a simple campaign! For every percent we reduce our overall utilities (electric, water and gas) consumption by we donate to one of our nominated charities.
Show me all news
Latest news
Safer Internet Day - Top tips to protect you and your data online.

Applicant days are an essential step in your university journey. They are subject specific days which give you the opportunity to learn more about your chosen university and court.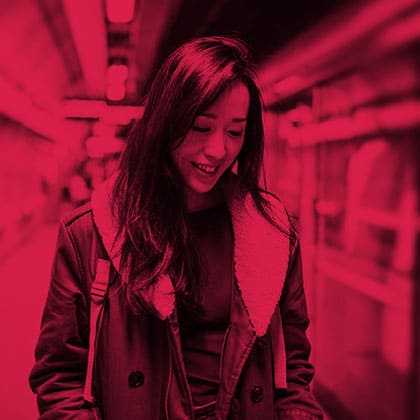 It's easy to work yourself up into a pre-exam panic, but remember that taking the right steps to put yourself in the best study mood is the most important tool you possess.