Student Finance – Why I don't care
Guest blog – Kerri, Assistant Hall Manager at Host
Hi.
My name's Kerri. I'm 24 and an Assistant Hall Manager at Host.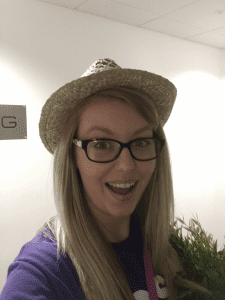 I'm also a recent graduate, (recent enough that the banks want to offer me a graduate loan). My dream was to get to university and graduate. That's it. No dream job, no plan, no dream career, but I've done it and I'm the first in at least three generations in my family to get to university – let alone graduate. Proud is an understatement.
A short time ago, I realised that I get asked similar questions, every year, without fail. Those questions; "does your student finance loan affect your life?" or "do you worry about your repayments?" or "is student finance really that bad?" or… well you get my point.
The honest truth; I. Don't. Care. I don't think about it. I don't get hounding letters for the money. To be honest, I barely even get reminders that I borrowed so much money; an annual statement gets a quick glance and then filed away not to see the light until the following year.
I borrowed in the last year of the £3,000 tuition fee loans, and I borrowed all I could. Every. Single. Penny. And now, the loan that I need to payback sits just shy of £30,000.
Why don't I care about it?
I like to think that I volunteer with my employer for two hours each month, and in return my employer pays back my loan. The money doesn't reach my bank account to then be taken out again – what you never had you can't miss, right?
The reality is that I probably won't be able to pay back all of my student loan, and it'll get wiped when the loan reaches 40 years, which is when I'm 63 – what a retirement gift! This is the same for most people. However, students who graduate with the £9,000+ tuition fee – known as plan 2, have a much more realistic repayment plan. The threshold is higher, the repayment amount is lower when you compare salaries, and the repayment term is shorter. For example, I pay £30 a month repayment, but a student on the same salary that took out a loan on Plan 2 will pay just £6 (see table below for direct comparison). Yes, £6. Can that even buy you a Freddo these days?
Ok, so I know what you're all screaming at me now – "but we borrowed more". Yes, you did. And your life, because you went to university at £9,000/year, will not be wracked with £24/month worth of more guilt than mine. Plan 2 students will likely have their loan wiped after 30 years. So, you pay less, and the time you're required to pay for it is also less. Have people assumed that your degree is going to earn you more money than mine? Seems that way. Does it matter? No.
So, what is my point?
Well, university is more accessible than ever and student loans should not be the reason you don't go. There will be times when you wonder how you'll survive on rice, there'll be times when you feel like the richest person alive (FYI pay your rent first), but underneath it all, university provides you with valuable experiences. Student loans aren't on your credit file so are unlikely to affect a mortgage application, and you won't miss a repayment because the employer sorts it for you, (if you're self-employed, make sure you have a good accountant – they're worth their money).
My secondary school motto was "Effort Achieves" – money should never stop you achieving what you want, providing you put the effort in. To me, student loan repayments mean naff all in the real-world.
Good luck x
K-
Student Finance: Salary vs. Repayment

Plan 1: Pre-1st September 2012
Plan 2: (Most) Loans since
Salary
Repayment
Salary
Repayment
Up To £17,775
£0.00
£17,775.00
£0.00
£18,500.00
£5.00
£18,500.00
£0.00
£21,000.00
£24.00
£21,000.00
£0.00
£22,000.00
£31.00
£22,000.00
£7.00
£24,000.00
£46.00
£24,000.00
£22.00
£25,000.00
£54.00
£25,000.00
£30.00
£27000.00
£69.00
£27,000.00
£45.00
£30,000.00
£91.00
£30,000.00
£67.00
£35,000.00
£129.00
£35,000.00
£105.00
*Student finance repayments are rounded down [to the nearest pound].
Heading to university? Need a place to live? Check out our locations and see if we have a room for you. Follow us on Facebook, Twitter and Instagram for the latest news, advice and updates.
#HostEnvironmentalPledge.
Getting serious about the environment we live in.
To become more 'environmentally friendly', Host is launching the #HostEnvironmentalPledge campaign to encourage responsible behaviour and drive sustainability across our sites throughout the UK and Ireland.
It's a simple campaign! For every percent we reduce our overall utilities (electric, water and gas) consumption by we donate to one of our nominated charities.
Show me all news
Latest news
Safer Internet Day - Top tips to protect you and your data online.

Applicant days are an essential step in your university journey. They are subject specific days which give you the opportunity to learn more about your chosen university and court.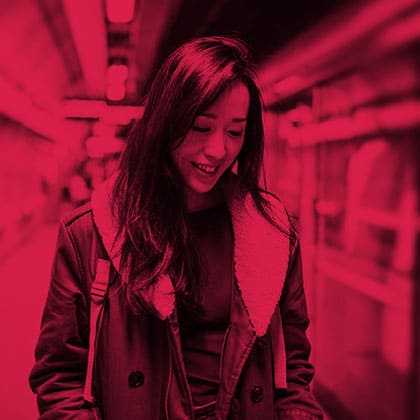 It's easy to work yourself up into a pre-exam panic, but remember that taking the right steps to put yourself in the best study mood is the most important tool you possess.