Student life in Plymouth
Plymouth; the seaside city, full of history, culture and just a short drive to the beautiful beaches of Cornwall. It's the perfect happy medium city. Enjoy local events, shopping and lively night life in the city centre. Or head to rural areas to relax and escape the hustle and bustle of city life. Sound good? Let's take a closer look at what you can get up to as a student in Plymouth.
Enjoy a night on the town
Plymouth certainly doesn't disappoint when it comes to evening entertainment. Whether you're hitting the town for a big night out, or just fancy a few quiet drinks, there are many unique and hidden gems in Plymouth to get you on your merry way for a great night. Stop by The Dairy for cocktails in pint sized milk bottles, or if drinking isn't your thing, be entertained with a comedy night at B-bar while enjoying some delicious Thai food. Whatever your preference, you'll find a whole host of bars, clubs and restaurants in Plymouth – you'll never get bored!
Climb one of Plymouth's well known land marks – Smeaton's Tower
If the gym isn't your thing but you want to get moving, then why not climb the 93 steps up to Smeaton's Tower? And in return, you'll not only feel great for getting out and taking in some fresh sea air, but you'll also have a perfect view of Plymouth Sound. Whilst you're on the hoe, take a look at some of the war memorials, grab an ice cream and enjoy the views of Plymouth Sound.
The Barbican
The Barbican is one of Plymouth's most iconic and historical areas, where you'll find many of the city's top attractions. Start with dinner in one of the diverse range of restaurants and then grab a drink in view of the stunning yachts. If gin's your thing, why not take a tour of the famous Plymouth Gin Distillery? Then treat yourself to some traditional fish and chips at Harbourside or pop to Cap'n Jaspers for some classic grab and go food. Or, if you want something with a bit more culture and history, check out the famous Mayflower steps where the pilgrims set off in 1620.  With lots to see and do down on the Plymouth Barbican, you'll find something to suit your interests.
Take the Cremyll Ferry to Mount Edgcumbe
Hop on the ferry and in just ten minutes you'll be at Britain's historic park by sea, Mount Edgcumbe. Explore and admire the beautiful gardens and Mount Edgcumbe's historic house. Enjoy a long coastal walk, or find an adventure in the forest, then when you're done, pop into The Orangery Garden Café and treat yourself to a famous Devon cream tea! From crafts and tours to fayres and music, there are often free events taking place too.
Royal William Yard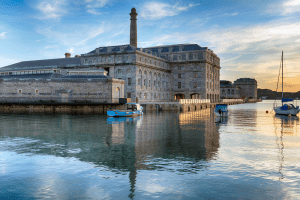 Royal William Yard is a building steeped in history that has become a popular lifestyle destination with lots to do. Along with the range of restaurants and bars offering delicious food and refreshing drinks, you'll also find regular events such as outdoor theatre productions, craft markets and open-air cinema, to keep you entertained. After a sophisticated night out? Give wine tasting a go. Looking for a chilled night out with your flatmates? Test your knowledge at a quiz night in Seco Lounge. And for all you foodies, there's even a food market to explore every month! No matter what you choose to do, a great view of the sea is guaranteed! And don't forget to visit Devil's Point which is just around the corner for some even more stunning views.
National Marine Aquarium
If you and your flat mates are stuck for ideas on what to do, take some time out from studying and visit the UK's largest Aquarium. Admire the fish you've seen and heard of, then dive deeper into the Aquarium where you'll find everything from sharks and rays, to lionfish and pufferfish. And the great news is, as a student, you'll get discount on tickets to the Aquarium!
Shopping
When that student loan drops you can hit the huge range of shops at Drakes Circus. From clothes and shoes to cosmetics and electronics, you'll find all your essential student buys under one roof. And when you're done shopping, take a break and refuel with a spot of lunch or a coffee and cake at one of the many restaurants and food outlets.
Beaches
Plymouth is right on the door step of some beautiful beaches. Wembury and Bovisands are just a short drive away and are easily accessible by bus. If you want to go a little further you can get the Cawsand Ferry to Cornwall and explore the sandy beaches of St Ives or Sennen Cove!
Plymbridge Woods and Plym Valley
Remember we said Plymouth was a happy medium city? That's because when you get fed up with the busy city life, you can escape into the woods and enjoy a bike ride to Dartmoor. Starting at Laira Bridge and ending at Clearbrook, it's perfect for those of you who enjoy cycling. And at our accommodation, you're able to store your bikes, so there really is no excuse not to go!
With lots to see and do, we guarantee you won't be bored as a student in Plymouth. But don't just take our word for it, check it out yourself. With everything so central to both of our student accommodations in Plymouth, you won't even have to walk far to venture out and explore.
Whether you're a first or final year student, if you're studying in Plymouth why not stay with us at Host? With a choice of six locations across Plymouth, to suit all budgets, you'll be sure to find your Host.   
#HostEnvironmentalPledge.
Getting serious about the environment we live in.
To become more 'environmentally friendly', Host is launching the #HostEnvironmentalPledge campaign to encourage responsible behaviour and drive sustainability across our sites throughout the UK and Ireland.
It's a simple campaign! For every percent we reduce our overall utilities (electric, water and gas) consumption by we donate to one of our nominated charities.
Show me all news
Latest news
Safer Internet Day - Top tips to protect you and your data online.

Applicant days are an essential step in your university journey. They are subject specific days which give you the opportunity to learn more about your chosen university and court.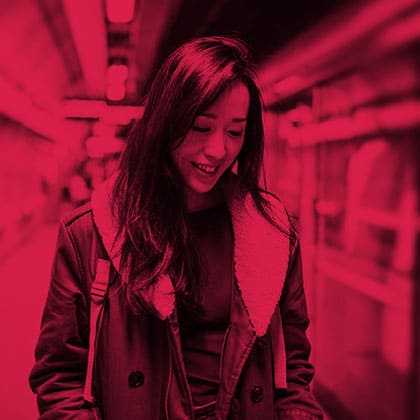 It's easy to work yourself up into a pre-exam panic, but remember that taking the right steps to put yourself in the best study mood is the most important tool you possess.