Why I returned to The Old Dairy for second year
Guest blog – Second year student living at The Old Dairy, Plymouth
This time last year, I was over half way through semester one of my first year at the University of Plymouth.  As a mature student, I was not sure how student halls would suit me, but I put my doubts aside, and I chose to stay at The Old Dairy. I did not need to worry though because I thoroughly enjoyed my experience and stay at The Old Dairy.
Before I knew it, it was time to consider my accommodation for second year. Many of my friends were booking up private houses together and arranging who to share with and where to go. I even met with a group of friends to discuss a house share. I also looked elsewhere at studios, but I just didn't feel like I would be happy; even in a house share.
So, that was it, decision made and a huge weight off my shoulders; I wanted to continue living at The Old Dairy. But why did I decide to re-book? Well, there are many reasons, and here are just a few.
Reasons to live at The Old Dairy
1. The staff are fantastic, they provide a personal service and are always there for a chat to cheer up even the toughest of days.
2. There are not any other halls I know of that provide hot drinks and pastries to make up for those 7am fire alarm practices.
3. The rooms are so cosy and comfortable.
4. The study room is perfect for friends to come in and practice for presentations – and have a little tea party.
5. The atmosphere is so relaxed.
6. You get what you pay for; you may think it's a little more expensive than a house, but the quality of service and the facilities make up for that.
7. It is perfectly located for both town and the university.
8. The welcome party and events throughout the year are great and you get free food; Gourmet Street Kitchen's Mac and Cheese is delicious! Oh, and I can't forget the fact that reception occasionally have treats they are giving away.
The list is not exhaustive, and further benefits of returning included the fact I did not have to move all my stuff home again. The staff simply placed my items into the new room I was moving into. They were also super flexible on my return date, as for me, second year started earlier than most.
I really feel like part of a family here and it just feels like home. Plus, there are always people around and coming back felt like I was returning home.
Rebooking at Host
So, if you are thinking of re-booking, I would highly recommend it; if you are happy here, then why change?  Re-booking before the 30th November means you get a good price. So, what are you waiting for, getting re-booking and return to your family away from home at The Old Dairy.
Whether you're new to Plymouth or you're going into your final years, or whether you've lived at The Old Dairy before or not, we welcome all students. Find out more about our accommodation or contact us and we'll be happy to answer any questions you may have.
#HostEnvironmentalPledge.
Getting serious about the environment we live in.
To become more 'environmentally friendly', Host is launching the #HostEnvironmentalPledge campaign to encourage responsible behaviour and drive sustainability across our sites throughout the UK and Ireland.
It's a simple campaign! For every percent we reduce our overall utilities (electric, water and gas) consumption by we donate to one of our nominated charities.
Show me all news
Latest news
Safer Internet Day - Top tips to protect you and your data online.

Applicant days are an essential step in your university journey. They are subject specific days which give you the opportunity to learn more about your chosen university and court.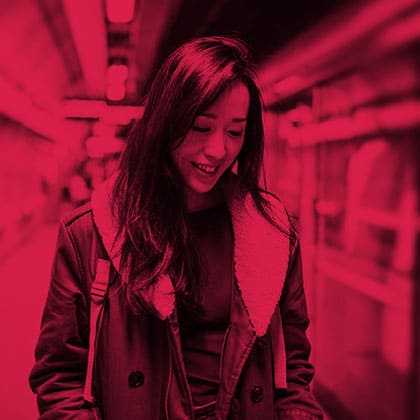 It's easy to work yourself up into a pre-exam panic, but remember that taking the right steps to put yourself in the best study mood is the most important tool you possess.