10 top tips for staying safe during those dark winter nights.
With the clocks having gone back an hour and the nights getting longer. It's a good time to reflect on your safety while travelling to and from campus and on those socially distanced nights out. To give you a helping hand here are our top tips for staying safe.

Make sure your phone is fully charged before going out, it'll be there if you need to call someone in an emergency, but you'll also need it for all those instagrammable cocktails and cheeky selfies.
Always plan your route to and from your Host student accommodation.
Another way to stay safe is to stick to well-lit paths and walk with confidence. Where possible, walk facing on-coming traffic. And be alert. Never listen to music or use your phone on the way home as this will distract you.
Consider buying a mini torch to have on your keyrings, if you do end up on an unlit path, you have a torch to see while your phone is safe in your pocket/bag.

Wherever possible pre-book a taxi and arrange a time and place to be picked up. Many SU's have relationships with local companies and most now operate a safe Taxi scheme. Where; if you have no money left you can still get home safely after a night out. In many cases, the drop-off point must be somewhere like a student hall of residence, you then pay for it the next day. it's just another top tip for staying safe. Speak with your SU to find out all the details for your uni.
If travelling by bus, make sure you allow plenty of time so not to miss the last bus.
Safety in numbers – always stick together and don't go off on your own.
If you do have to be on your own, make sure a friend or family member knows where you are going, who you are meeting and let them know when you're home again.

Enjoy your night out but always be aware of your surroundings. Never leave your personal belongings or drinks unattended and never accept a drink off a stranger.
And finally. Trust your instincts. Remember, you're an adult, and your instincts will usually be correct. If something doesn't feel right. Even if you can't pinpoint why, talk to your mates and walk away from a situation that makes you feel uneasy.
---
Are you looking for student accommodation in the UK or Europe? Take a look at our locations and see if we have a room for you. Keep up with the latest Host news on our socials – Facebook, Instagram and Twitter.
#HostEnvironmentalPledge.
Getting serious about the environment we live in.
To become more 'environmentally friendly', Host is launching the #HostEnvironmentalPledge campaign to encourage responsible behaviour and drive sustainability across our sites throughout the UK and Ireland.
It's a simple campaign! For every percent we reduce our overall utilities (electric, water and gas) consumption by we donate to one of our nominated charities.
Show me all news
Latest news
Safer Internet Day - Top tips to protect you and your data online.

Applicant days are an essential step in your university journey. They are subject specific days which give you the opportunity to learn more about your chosen university and court.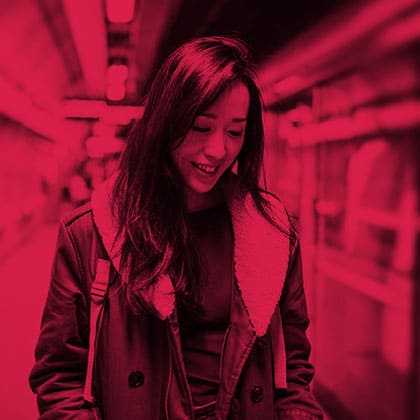 It's easy to work yourself up into a pre-exam panic, but remember that taking the right steps to put yourself in the best study mood is the most important tool you possess.