What will student living be like after lockdown?
There's no doubt about it, a global pandemic has meant life as we know it has certainly changed in 2020. For starters, words we'd never really heard of or used before such as social distancing, quarantine and furlough have become part of our daily vocabulary. And as infection rates continue to decrease and restrictions ease, we're all adjusting to 'the new normal'.
But if you're a student preparing for university and the Autumn term, what does this mean for you?
Studying at university

In terms of studying, many universities have already announced they'll be starting the new academic year as normal but will be offering blended learning; a combination of online and face-to-face learning. For face-to-face learning, class sizes will be restricted to a limited number of students to maintain social distancing.
Some universities have pushed back start dates until slightly later in the year and some have changed course dates to start as late as January 2021.
You can find out more about universities' response to COVID-19 here and by keeping in contact with your chosen university for the latest updates from them.
Moving into your student accommodation

So, you've heard how universities are responding and how your future studying will look, but what about your accommodation?
If you're moving into one of our Host accommodations, we want you to have the best student living experience; with the same level of high-quality accommodation and service you'd expect. But most of all we want you to enjoy hassle-free student living; after all, it is your home.
That's why we've been busy working hard behind the scenes to prepare our accommodations for your arrival. Below are just some of the steps we're taking, in addition to our usual set of standards, to help keep you safe.
1. Pre-arrival

To make yours, and your fellow resident's move in as efficient and stress-free as possible, there's a couple of things you'll need to do before you arrive at your Host accommodation.
All students must complete an online check-in prior to arrival. By completing the necessary steps online before-hand, it will reduce the amount of time you'll spend at reception checking in.
As part of the online check-in process, you'll be asked to book an arrival slot. Having an allocated slot for moving in means all arrivals will be staggered; ensuring social distancing measures are maintained and overcrowding in receptions and other communal spaces are minimised.
2. Arrival

The first thing you'll notice when arriving at any of our Host accommodations is the new signage we've installed in and around our buildings. The signage is for both directional purposes and to remind everyone to follow the required social distancing and hygiene measures. They'll also be plenty of hand sanitising stations available around the site.
When you make your way to your new student room, you'll notice a small sticker placed across your room door; these are our clean room door seals. These indicate that your room has been meticulously cleaned and checked by our team, and since then, no one has entered the room.
To encourage a high standard of hygiene, and for that peace of mind whilst you settle into your accommodation and new city, all students arriving at Host will also receive a hygiene pack. These packs include essential hygiene items such as hand sanitiser, anti-bac wipes and a face mask.
3. During your stay

When you live with us at Host, it's not just accommodation; it's your home. And so, we want you to feel exactly how you should feel at home; comfortable, healthy and happy.
We hope with all the steps we're implementing as mentioned above, as well as rigorous and enhanced cleaning protocols throughout communal areas and high use touch points, you'll feel safe and comfortable living with us.
From the moment you arrive we'll provide you with the support you need, should you need it. From providing self-isolation support to information about looking after your mental health and wellbeing; we're here for you.
And finally, throughout your time living with us, we will host many events and activities for you and your fellow residents to join in with. These are a great way to have some fun, try something new, show off your current skills, get to know new people and also win some amazing prizes!
For more information about the steps we're taking to keep you safe in response to COVID-19, please visit our Health & Safety Commitments page.
---
Looking for hassle-free student living? Check out our current locations and availability. Follow us on Facebook, Instagram and Twitter for the latest news, updates and competitions.
#HostEnvironmentalPledge.
Getting serious about the environment we live in.
To become more 'environmentally friendly', Host is launching the #HostEnvironmentalPledge campaign to encourage responsible behaviour and drive sustainability across our sites throughout the UK and Ireland.
It's a simple campaign! For every percent we reduce our overall utilities (electric, water and gas) consumption by we donate to one of our nominated charities.
Show me all news
Latest news
Safer Internet Day - Top tips to protect you and your data online.

Applicant days are an essential step in your university journey. They are subject specific days which give you the opportunity to learn more about your chosen university and court.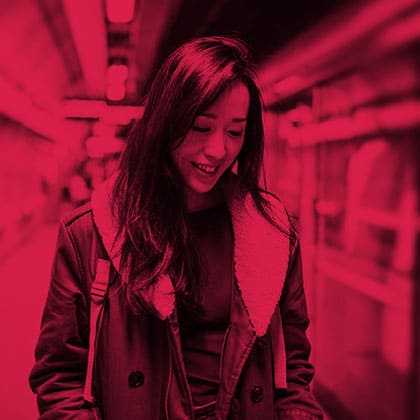 It's easy to work yourself up into a pre-exam panic, but remember that taking the right steps to put yourself in the best study mood is the most important tool you possess.