10 things you probably didn't know you could do in Liverpool
Liverpool; a maritime city in the North-West of England, home to Liverpool and Everton football clubs and famous for The Beatles. But whether it's your first time in Liverpool, or you've been a student in the city for a few months – or even years, there's probably some things you didn't know you could do in the city. From ghost tours and boat trips, to abseiling and underground tunnels, there are lots of things to see and do; right on your doorstep…
1. FACT (Foundation for Art & Creative Technology)
More than just your average cinema complex, FACT is the UK's leading media arts centre.  As well as being a cinema with four state of the art film screens, the building is home to three galleries, a beautiful café and a cosy bar. You'll find both independent and mainstream films showing. Four exhibitions are held in the galleries a year and ground-breaking new media art from across the world is showcased; its artistic programme has already presented over 350 new media and digital artworks from a wide range of artists.
2. Goodness Gracious Roof Garden
When the sun's shining, escape to the roof garden hidden up on the 8th floor of West Africa House. Goodness Gracious roof garden has spectacular views of the city, beautiful flowers, chilled out music and a great atmosphere.  It's the perfect location to sit back, relax and enjoy a cocktail or two on a sunny afternoon.
3. Shiverpool
Take a trip back in time and learn more about the history of the city you're living in with Liverpool's award winning theatrically led ghost and history tour – Shiverpool.  With spine tingling moments and ones that'll make you laugh, explore the city's most famous locations and their hidden histories and mysteries with your very own 'Spirit Guide' leading the way.
4. Antony Gormley's 'Another Place'
If you head just north of Liverpool towards Crosby beach, you'll find a spectacular scene on the shore line. Spread out along three kilometres of the shore line – all facing out towards the sea, and stretching almost one kilometre out to sea are 100 cast iron, life-size figures – replicas of Gormley's own body.  According to Gormley, 'Another Place' harnesses the flow of the tide, revealing and submerging the figures as the tide changes.
5. Kazimer Gardens
Whether you need a break from your studies or you're simply catching up with friends, escape to Kazimer Gardens for an experience unlike any other. You'll find unique food and drinks on offer to tantalise your taste buds, a gravel dance floor to bust some moves and mezzanine platforms for you to watch an eclectic mix of DJ's and live acts from. Kazimer Gardens welcomes you into an ecosystem in an urban environment – it's a real oasis in the heart of the city.
6. Chinatown
Even if you've been in the city for a while, you might not have had a chance to explore all corners of the city yet. So, head towards the south of the city centre, and you'll stumble across Chinatown. Home to one of the oldest Chinese communities in Europe, Chinatown has many Chinese businesses – from restaurants and supermarkets, to facilities for the Chinese community. The area is also famous for its Chinese-style architecture; with the Paifang on Nelson Street being the largest, multiple-span arch of its kind outside of China. Built in China and imported piece by piece from Shanghai and reconstructed by craftsman, the coloured arch stands at 15m tall.
7. Abseil down the Anglican Cathedral
Just a short walk from our Liverpool student accommodation, you'll find two beautiful Cathedrals. At one end of Hope Street, The Metropolitan Cathedral of Christ the King; a wonderful, modern building with spectacular architectural design and home to the worlds' largest stained glass window. And at the other you'll stumble across Liverpool Cathedral – a Gothic masterpiece, home to several chapels and works of art. You can even see the Cathedral from a different perspective by abseiling 500ft down the West Tower…definitely not for the faint hearted.
8. Ferry across the Mersey
Escape the hustle and bustle of life on land and jump aboard a legendary Mersey Ferry and cruise across the river Mersey to see some of Liverpool's most iconic sights from water. There's also a café on board where you can enjoy a hot drink and refreshments during the 50 minute trip. And don't forget your camera so you can snap some photos of the amazing views of the city's famous skyline and the beautiful waterfront along the way.
9. Liverpool Central Library
When it's time for a break, why not take visit one of the largest and majestic libraries in the UK? Liverpool Central Library has extensive collections, built up over 150 years including rare examples of fine printing and book illustration; so you'll never be short of a book or two to read. And with the Library home to Liverpool Record Office, you can dig deeper and learn more about the history of Liverpool through the archives and collections of printed material available.
 10. Williamson Tunnels

Beneath the streets of the Edge Hill district of Liverpool, discover the Williamson Tunnels; a fascinating underground world created by Joseph Williamson. Williamson – a wealthy tobacco merchant, employed hundreds of men to construct a huge and elaborate underground labyrinth of tunnels, chambers and passageways. The tour is led by a very knowledgeable guide and is well worth a visit if you enjoy history.
With our Liverpool student accommodation, Hope Street Apartments, located in the heart of the city and close to both The University of Liverpool and Liverpool John Moores University, you won't have far to go to be part of the action. Not studying in Liverpool? We have student accommodation available in 15 other cities across the UK for you to choose from.
#HostEnvironmentalPledge.
Getting serious about the environment we live in.
To become more 'environmentally friendly', Host is launching the #HostEnvironmentalPledge campaign to encourage responsible behaviour and drive sustainability across our sites throughout the UK and Ireland.
It's a simple campaign! For every percent we reduce our overall utilities (electric, water and gas) consumption by we donate to one of our nominated charities.
Show me all news
Latest news
Safer Internet Day - Top tips to protect you and your data online.

Applicant days are an essential step in your university journey. They are subject specific days which give you the opportunity to learn more about your chosen university and court.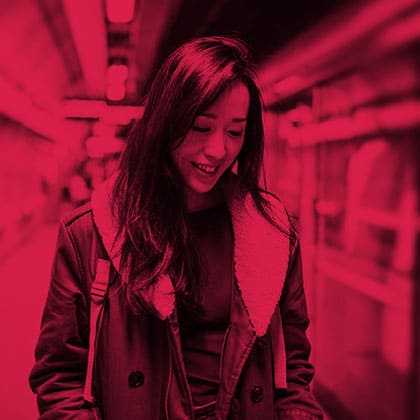 It's easy to work yourself up into a pre-exam panic, but remember that taking the right steps to put yourself in the best study mood is the most important tool you possess.