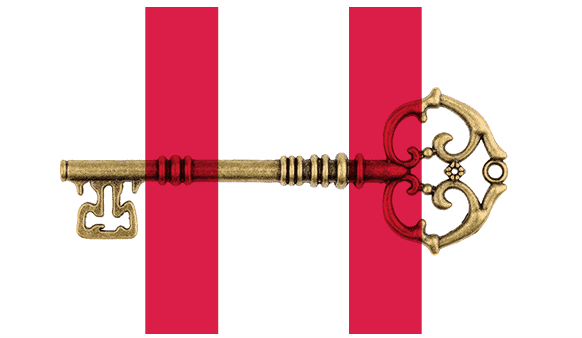 Hello.
Welcome to Host.
Host offer hassle-free, all-inclusive student accommodation and provide students with a welcoming, reassuring and stress-free experience at university or college.
We provide award-winning services our students have become accustomed to. And our management and staff always strive to exceed the exceptional quality accommodation and service we offer; building on the good reputation we've earned over the past 20+ years.
Look inside any of our properties and you'll discover a comfortable, stylish and safe place to live. Somewhere welcoming and supportive. Happy and relaxed. A place to make the most of being a student. A home.
Our Awards
Health and safety.
Always our priority.
We are taking robust measures to ensure that the wellbeing of our guests and employees is of paramount importance during the global outbreak of Coronavirus (COVID- 19).
We are closely monitoring the official advice given by both the United Kingdom Government and the guidelines from Public Health England on the steps we are undertaking. We are vigilant in ensuring all of our staff have been fully briefed and are constantly updated on the ongoing situation.
We take great pride in maintaining the highest standards of cleanliness and hygiene across our sites at all times and in response to the Coronavirus, we have taken additional measures, developed in consultation with global and local public health authorities (including the WHO and Public Health England), to make our cleaning and hygiene protocols even more rigorous:
Our public areas are meticulously cleaned using the strongest cleaning and high-grade disinfectant products proven to be effective against Coronavirus.
All bedrooms are also meticulously cleaned prior to occupation.
All of our high-volume guest touch point areas including door handles, handrails, tables and reception desks are sanitised frequently.
All public areas are deep cleaned nightly as well as a weekly sterilisation of public spaces.
We have placed antibacterial hand sanitisers at all entrances and reception areas.
We have placed signage out to remind people to maintain social distancing.
Learn more
No hidden costs.
Never. Ever.
With Host, you won't find any hidden costs. Simply pay your rent and we take care of the rest.
Your rent includes:
Fully furnished room including a double bed*

A generous electricity allowance

.

Contents insurance

100Mb broadband internet in every room*

Satellite TV**

Fully-equipped kitchen**
*Excludes some sites, visit your chosen location page for more details. **Excludes some sites and summer bookings. Visit your chosen location page for more details.
What our residents say
Nirali
Liverpool
The service provided by reception staff and the caretakers is excellent – everyone is friendly and helpful.
Anthony
London
Splendid! Absolutely marvelous! It's a warm, homely feeling. The staff play the leading role in making this come about. Friendly, always ready to assist. Always sorting any issues out immediately. Home.
Anum
Plymouth
The staff members are always so friendly and helpful. Always on top of any issues that occur. The Old Dairy is a great place to live as it has many facilities, like the study area and the lounge to just chill or play pool in.
Ron
Coventry
I think this place is great, friendly staff willing to help at the drop of a hat. Any problems sorted within 24hrs. Two minutes from town and uni.