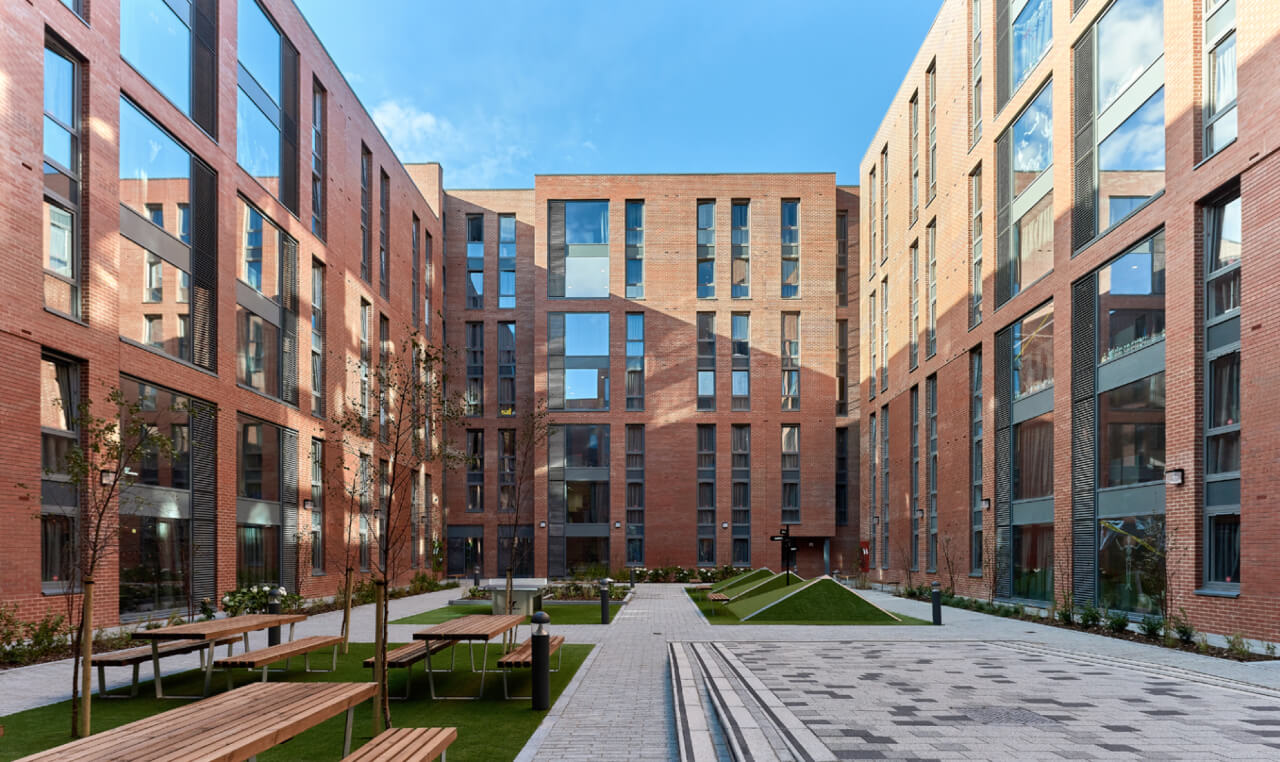 Allow us to introduce ourselves
As our name suggests, Host Student Housing Limited is one of the largest providers of student accommodation in the UK. But more than that, we're a specialist operator, developer and owner.
Having been established over two decades ago, we have extensive knowledge of the sector and a track record of working with universities, global investors and third-party clients – both at home and abroad. We operate and manage more than 8,500 student beds in 18 cities (16 in the UK).
At the heart of our business is our experience in letting and managing purpose built student accommodation, and we're proud to have built strong relationships with many universities and the students in their care.
This extensive experience means that we know what works, whether we're acquiring, developing, funding and operating investment assets, underwriting transactions or delivering successful projects. We've managed over 20,000 beds since our business began and are proud to be fully accredited and affiliated with leading industry bodies such as ANUK.
Download our corporate brochure
In this brochure you'll learn:
Operational proficiency
Development & investment excellence
Revenue reassurance & optimisation
What sets us apart
Download
Our awards.
All dedicated to you.
We're proud to have won some awards. But hopefully they mean something to you too. Because the National Student Housing Survey only recognises accommodation based on real student experiences. So the people voting are the ones who live with us. Which means you can pick your Host student home with confidence.