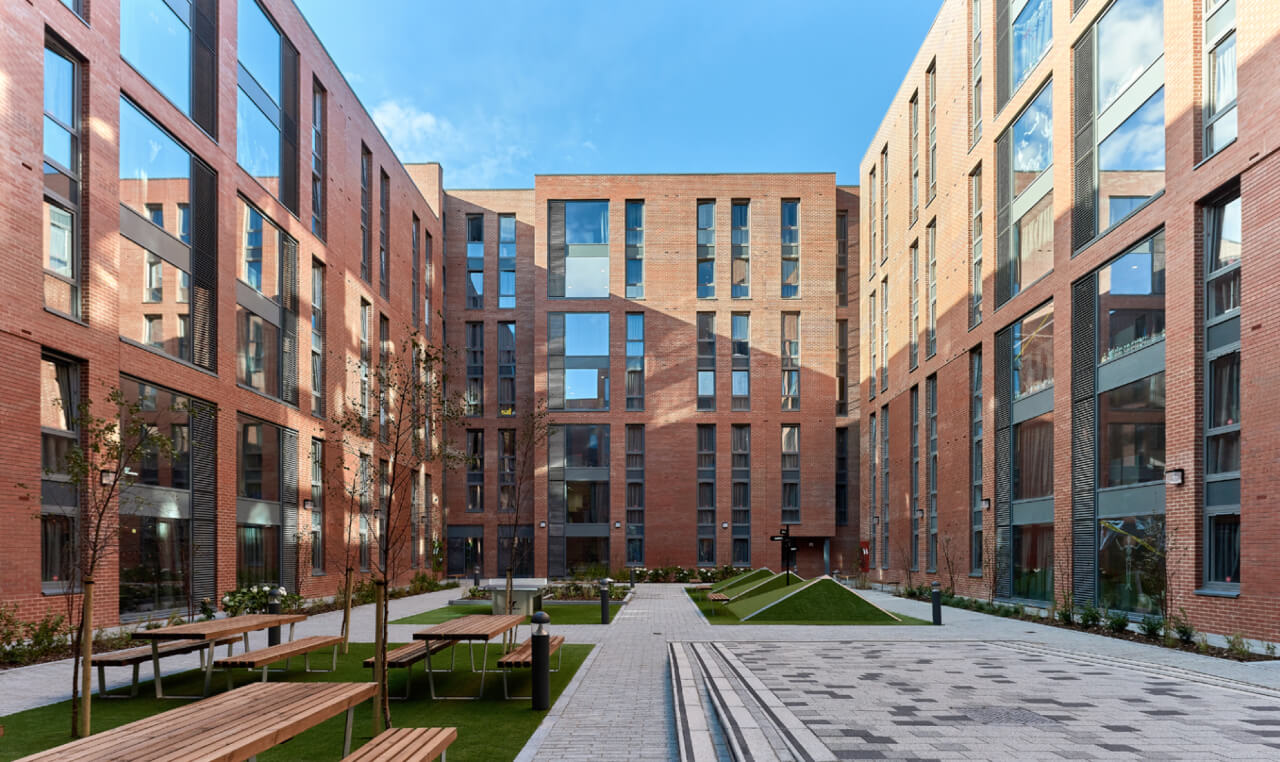 Revenue reassurance & optimisation
Marketing, sales and lettings management
Host manages all lettings and always aims for high early occupancy before the start of each student academic year. This drives net operating income through optimising costs and maximising revenue. The property will be maintained both internally and externally and we strive to go further, identifying and implementing any opportunities to enhance assets. Behind the scenes, we will also provide all necessary accounting and administrative services.
Unrivalled marketing support
One of the features that sets us apart is our marketing expertise. Our team carries out market analysis and creates individual plans for each site to produce communications that engage with your target audience – wherever they are.
To achieve this, we actively market across the world's leading social media platforms and even have third party liaisons with CSSA (Chinese Students and Scholars Association), and attend the China Education Expo in China (Beijing). In addition, we produce SEO-driven content, invest in brand communications and PR, and conduct campaign management for all our marketing initiatives.
When it comes to in-house marketing, we organise an extensive roster of social and wellbeing events for students including yoga classes, welcome parties, Halloween balls… to name just a few!
Supporting charitable causes
In addition, we work with many great causes and are committed to making a positive, lasting difference to the wider community.
Once you have student tenants in place, we will:
Supervise day-to-day management including security, Health & Safety, cleaning, utilities & internet, reception services, etc.
Provide excellent customer service, student welfare and pastoral care
Optimise utilities procurement and the management of your supply chain
Provide a full facilities and property management service
Build long-term university relations
Apollo Works is a great place to live, with lots of events going on from pool competitions to party nights and quizzes. It's such a shame I've finished Uni – I'd like to come back next year!
Creating a community for students where they can feel at home.
Download our corporate brochure
In this brochure you'll learn:
Operational proficiency
Development & investment excellence
Revenue reassurance & optimisation
What sets us apart
Download
Our awards.


All dedicated to you.

We provide an award-winning service that our students have become accustomed to. Our management and staff always strive to exceed and build on the good reputation we've earned over the past 25 years. The Global Student Living Index exclusively recognises quality based on student feedback. As the people voting are the ones who live with us, you can be sure you're in safe hands.