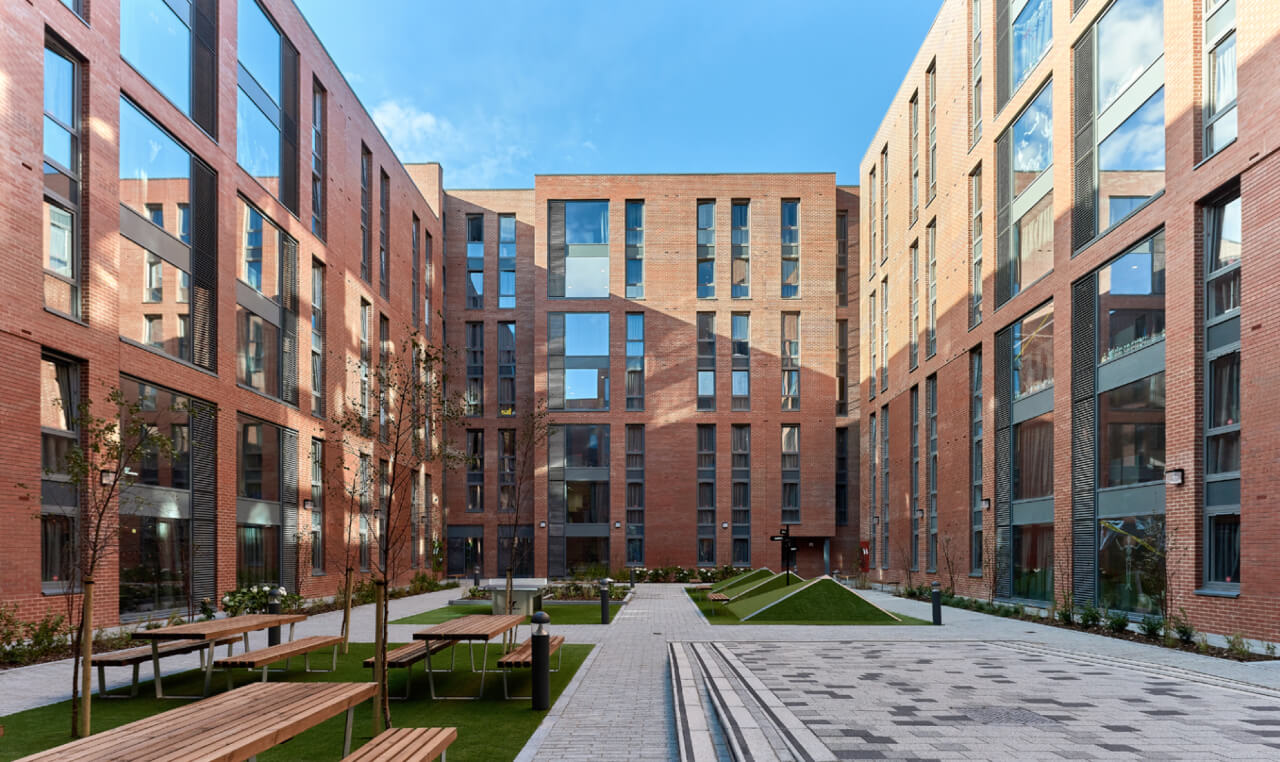 University relationship
Working with both universities and local planning authorities to acquire successful planning consent. Host provides accommodation in partnership with a number of universities.
Sheffield Hallam University has worked in partnership with Host from its early years as Victoria Hall. They have been a partner for 19 years and it has truly been a pleasure to call them our 'partner' and we look forward to continuing our working relationship for the foreseeable future.
Our investment partners
We've built relationships with an increasing number of global investors and other third parties.
| Management contract | Number of UK properties | Beds |
| --- | --- | --- |
| US Investor | 7 | 2398 |
| UK Investor | 15 | 3368 |
| European Investor | 12 | 4262 |
| Middle Eastern Investor | 1 | 458 |
| Jersey Investor | 1 | 527 |
| Central Asia Investor | 14 | 3436 |
Host have a strong reputation for quality and high standards, so they were the obvious choice when we were looking for an operational partner. Host look after 1,750 beds across seven UK locations. We have been offered guidance throughout the process and we couldn't be happier with our choice.
Download our corporate brochure
In this brochure you'll learn:
Operational proficiency
Development & investment excellence
Revenue reassurance & optimisation
What sets us apart
Download
Our awards.
All dedicated to you.
We're proud to have won some awards. But hopefully they mean something to you too. Because the National Student Housing Survey only recognises accommodation based on real student experiences. So the people voting are the ones who live with us. Which means you can pick your Host student home with confidence.