2020 A Level Results Day – What's going to happen?
Thursday 13th August is a huge day in any 17/18-year old's life. It's A level results day.
And even though A level exams have been cancelled, the UK Government and UCAS have confirmed that results day will still happen as normal. With results being released at 6am. Although its yet to be seen if Schools and Colleges will open for you to pick them up in person. Check with your own School/College how they'll be providing your results this year.
---

With Exams Cancelled. How Will I Be Graded This Year?
It was previously thought that the predicted grades that you applied to university with would be used. However, the UK and devolved Governments acknowledged that this would not be fair to all students. Instead your final grades will be worked out as follows. In:
England:
Exam boards will receive assessments on your ability from teachers based on their judgements. Along with your coursework, essays, homework, mocks and previous exams. Teachers in England will also be asked to put students in order of expected achievement within each predicted grade band. This will be used to moderate grades across the country. There is also the promise for English students of another exam that can be taken in the autumn or even re-sit the exams in full next summer (2021). However, those two options would seriously impact on attending university this autumn.
Scotland:
Grades will be estimated by teachers and added into grade bands. Unlike England, coursework which has already been submitted by pupils will not count towards your final results. – SQA results day is Tuesday 4th August.
Wales:
Teachers will estimate grades, and like England, students will be placed in order of expected achievement. However, unlike England there will not be the option of an extra exam in the autumn.
Northern Ireland:
Grades will be awarded with a mix of prior achievements, internal assessments, predicted grades, analysis and modelling from existing data trends.
---

How Will I Find Out If I've Got My Place at Uni?
This year, A Level Results Day will be no different. From 8am you will be able to log on to UCAS Track and find out if you've been accepted to your university of choice.
Before Results Day, check with your school/college that your results are sent direct to UCAS, if not you'll need to send them directly to your university on results day.
Now, you need to remember that UCAS Track doesn't show your exact results, only your university application status. The university will receive your results on the 12th August and update your offer, but you won't see that until Track is updated on the 13th.
Track is 'frozen' in the days leading up to A-level results day. This means you won't be able to make any changes to your application during this time, if you need to make any changes you will need to contact UCAS directly.
---

What Happens At 8am?
At 8am and not a minute before! Track will go live and will show the decisions made by your chosen university. It's a good idea to have your Track log in details ready, (you don't want to be searching the house for those come 8am!), and when you log in check that your contact details are correct. When you move through Track, you'll see your choice(s) have, been updated and in simple terms will show as:
Unconditional – Your place at the university and on the course has been confirmed. This may be your firm or insurance offer, or both.
Unconditional Changed Course – This means that you don't have the necessary grades for your offer, but the university has proposed a similar course requiring lower grades.
The university may also offer an alternative start date, such as deferred entry. In general, you have five days to decide if you want to accept this offer, which allows you to discuss the opportunity with the university.
Unsuccessful – This means that unfortunately you haven't been accepted by your choice(s). However, all is not lost as you're now eligible to enter university through Clearing.
In the first two examples congratulations, you've secured a place at your chosen university! If you're entering Clearing don't worry, thousands do it every year and in some cases, students even choose to enter university through the Clearing process. Find out about Clearing here.
We'll post another blog in the lead up to results day about your next steps on results day.
---

What Can I Do Between Now and Results Day?
Book your uni room.
If you know which city/university, you'll be studying at and haven't already done so, now is a great time to book your student accommodation. We're already selling out in many of our cities across the UK and Ireland so to get the best rooms, you best book soon.
We also understand that there's a lot of uncertainty surrounding COVID-19 for students. And the possible impact on you starting or returning to university. That's why we've introduced a set of commitments to give all students booking with us flexibility and peace of mind in the lead up to the autumn. You can view our six new booking commitments here and our latest availability here.
Keep Up to Date with Your University.
The situation with autumn term start dates is changing day by day. Many universities are on track to start teaching again in late September / early October with a blended learning approach. Universities are updating applicants regularly via email with the latest advice so keep a look out for those updates.
#HostEnvironmentalPledge.
Getting serious about the environment we live in.
To become more 'environmentally friendly', Host is launching the #HostEnvironmentalPledge campaign to encourage responsible behaviour and drive sustainability across our sites throughout the UK and Ireland.
It's a simple campaign! For every percent we reduce our overall utilities (electric, water and gas) consumption by we donate to one of our nominated charities.
Show me all news
Latest news
Safer Internet Day - Top tips to protect you and your data online.

Applicant days are an essential step in your university journey. They are subject specific days which give you the opportunity to learn more about your chosen university and court.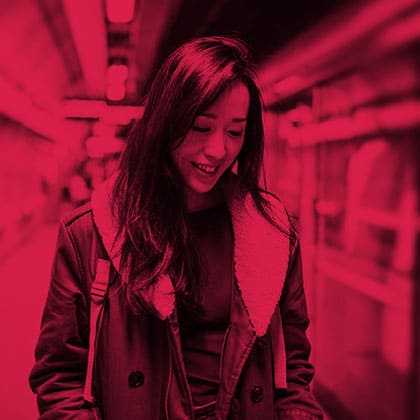 It's easy to work yourself up into a pre-exam panic, but remember that taking the right steps to put yourself in the best study mood is the most important tool you possess.