Marketing Suite opens at 27 Magdalen Street, Colchester
Are you looking for a safe, secure, modern and comfortable place to call home during your studies? If yes, look no further.
Our brand-new student accommodation, 27 Magdalen Street, opens in Colchester this September, and we think you'll love it! Don't believe us? Our on-site Marketing Suite is now officially open so you can come and see it for yourself.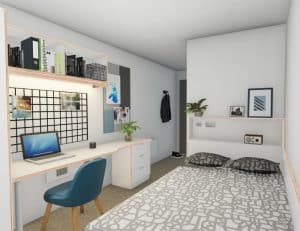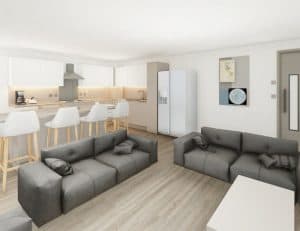 Our Marketing Suite has been designed to give you a better idea of the type of living spaces you can expect when we open the doors to students in September. What's more, our management team will be on hand to show you around and answer any questions you may have about living with us.
So, what are you waiting for? If you're studying at the University of Essex or University Centre Colchester, we've just the room for you. So, pop in and see us today.
Where to find us
Our Marketing Suite is located on-site at 27 Magdalen Street, Colchester, CO1 2ZT. We're open for viewings daily from 9:00am until 5:00pm, Monday to Friday – so come and say hello.
To book a viewing or for more information about our student accommodation, contact us on +44(0)1206 700 970 or at colchester@host-students.com.
Virtual tour of 27 Magdalen Street
If you can't make it to our Marketing Suite, then fear not. We have a 360 virtual tour available so you can walk through our Marketing Suite and get a feel for our accommodation.
#HostEnvironmentalPledge.
Getting serious about the environment we live in.
To become more 'environmentally friendly', Host is launching the #HostEnvironmentalPledge campaign to encourage responsible behaviour and drive sustainability across our sites throughout the UK and Ireland.
It's a simple campaign! For every percent we reduce our overall utilities (electric, water and gas) consumption by we donate to one of our nominated charities.
Show me all news
Latest news
Safer Internet Day - Top tips to protect you and your data online.

Applicant days are an essential step in your university journey. They are subject specific days which give you the opportunity to learn more about your chosen university and court.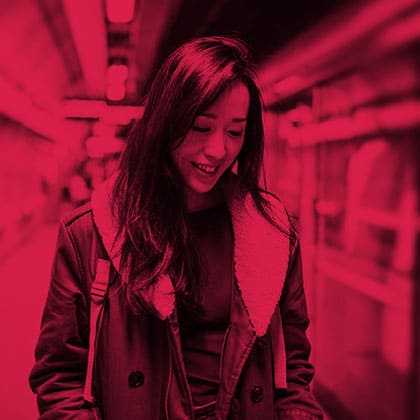 It's easy to work yourself up into a pre-exam panic, but remember that taking the right steps to put yourself in the best study mood is the most important tool you possess.