7 London Parks to Explore…
London Parks: With over 3,000 parks of various sizes across the UK's capital city, making London one of the greenest cities in the world. In fact the parks cover almost 18% of London which is more than all the railways and roads of London combined. Here are just some of the best parks to explore in and around London.

Head to Greenwich Park for stunning views of the city skyline.
The oldest of the Royal Parks, Greenwich Park offers amazing views from the top of its hill of the River Thames and Central London. Did you know Greenwich Park is part of a World Heritage Site? The wider heritage site is home to the Prime Meridian Line, the Royal Observatory and the National Maritime Museum. In summer months, relax with a picnic as the bandstand plays host to concerts.
Opening Times: Greenwich Park is open from 6 am to 9 pm all year round.
Location: Greenwich Park, London, SE10 8QY
Public Transport: Greenwich railway station is served by Thameslink and SouthEastern and the DLR.
---

Wimbledon Common.
A lovely large common with ponds, a nature trail and a windmill. Wimbledon Common is home to many birds and insects. So, sit back and relax and listen to the bird song. The common is also home to several Football, Rugby and Cricket pitches, but these need to be booked in advance.
Opening Times: Wimbledon Common is open all day every day.
Location: Windmill Road, London, SW19 5NR
Public Transport: Wimbledon is served by the District line and South Western Railway.
---

Spot a deer at Richmond Park.
Greenwich may be the oldest of the Royal Parks, but Richmond is the largest at 1,000 hectares and is home to a herd of 650 deer.  The park is perfect to explore with a breath-taking landscape of hills, and woodlands full of ancient trees, plants, animals and butterflies provide peace and quiet from the humdrum of central London life. You can also go fishing in the pen ponds and try your hand at horse riding or just follow the cycle paths that loop the park.
Fancy a bite to eat? Head to the Pembroke Lodge, it's a Georgian era mansion with amazing views and garden seating to enjoy an afternoon tea.
Opening Times: 7am (7:30am in winter) to dusk.
Location: Richmond, London, TW10 5HS
Public Transport: Richmond is served by the District line and South Western Railway and Overground rail services. Plus, the 371, 74, 72 and 85 buses.
---

Bushy Park.
Living with Host at One Penrhyn Road in Kingston? Then Bushy Park is not to be missed. Famed for its mixture of waterways, gardens and grassland. And Just like Richmond, the park is home to roaming herds of deer. The park is joined by the famous Hampton Court Palace and Park, which was the home of Henry VIII.
Opening Times: Bushy Park is open to pedestrians 24/7 except during September and November when it's open 8am to dusk Monday to Friday.
Location: Teddington, Middlesex, TW11 0EQ
Public Transport: Hampton Court, Hampton Wick and Teddington railway stations are all a short walk away and are served by South Western Railway.
---

Burn off those calories at Hyde Park.
Famed as one of the greatest city parks in the world. You'll forget you're in central London with over 4,000 trees, a large lake, meadow and flower gardens. You can jog around the 350 acres, go swimming, cycling, skating or even row a boat around the lake. In the run-up to Christmas, the park is traditionally transformed into a winter wonderland that rivals any in the world.
Opening Times: Hyde Park is open daily 5am to midnight.
Location: Hyde Park, London, W2 2UH
Public Transport: The tube stations that surround Hyde Park are Lancaster Gate (Central Line), Marble Arch (Central Line), Hyde Park Corner (Piccadilly Line) and Knightsbridge (Piccadilly Line).
---

Second Star to the right and straight on 'til morning.
Nope, not Neverland but head to Kensington Gardens for the Peter Pan statue. The Gardens are also home to Kensington Palace, the peaceful Italian Gardens, the stunning Albert Memorial and the Serpentine Gallery. The park is full of avenues of magnificent trees and ornamental flower beds that cover over 100 hectares.
Opening Times: Kensington Gardens are open daily 6am to late evening.
Location: Kensington Gardens, London, W2 2UH
Public Transport: The tube stations that surround Kensington Gardens are: Lancaster Gate & Queensway (Central Line), Bayswater (District Line) and High Street Kensington (Circle and District Lines).
---

Feed the pelicans at St James's Park.
In the heart of London, you'll find St James's Park. The 23-hectare park is also home to the Mall with all the ceremonial parades and events including Changing the Guard which occurs daily in summer and alternate days for rest of year; The Queen's Lifeguard changes daily at Horse Guards Parade Ground.
The park is home to Pelicans which are fed daily at 2:30pm. St James's is also home to other water birds, plus Owls, Woodpeckers and Bats.
Opening Times: St James's Park is open daily 5am to midnight.
Location: St James's Park, London, SW1A 2BJ
Public Transport: The tube stations that surround St James's park are: St. James's Park (District and Circle Line), Charing Cross Station (Northern, Bakerloo and British Rail lines), Westminster (Jubilee, District and Circle Lines), Green Park (Piccadilly, Victoria and Jubilee Lines) and Victoria (Victoria, Circle and District, British Rail lines).
#HostEnvironmentalPledge.
Getting serious about the environment we live in.
To become more 'environmentally friendly', Host is launching the #HostEnvironmentalPledge campaign to encourage responsible behaviour and drive sustainability across our sites throughout the UK and Ireland.
It's a simple campaign! For every percent we reduce our overall utilities (electric, water and gas) consumption by we donate to one of our nominated charities.
Show me all news
Latest news
Safer Internet Day - Top tips to protect you and your data online.

Applicant days are an essential step in your university journey. They are subject specific days which give you the opportunity to learn more about your chosen university and court.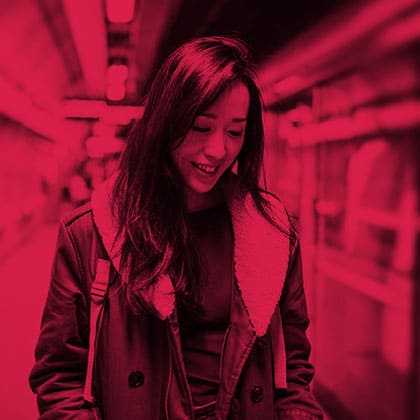 It's easy to work yourself up into a pre-exam panic, but remember that taking the right steps to put yourself in the best study mood is the most important tool you possess.