7 reasons to live in the centre of Bristol as a student
Finding student accommodation in any city can be a tricky experience. But even more so for those who are new to the city with zero prior knowledge of the area. And when it comes to Bristol, it's no different. Where are the best places to live? Those who have already lived in Bristol will likely know the popular student areas of Clifton, Redland and Gloucester Road. However, none of these areas compare to living right in the heart of the bustling, creative and exciting city. So here are 7 great reasons to live in Bristol city centre during your student years.
1. The shops
Living in the centre comes with the amazing advantage of having Cabot Circus shopping centre right on your doorstep. From House of Fraser to Harvey Nichols, there are enough shops to satisfy any shopaholics needs. Cabot Circus also run a Student Lock-In event during Freshers week. During this the shops have exclusive discounts, offers and competitions for students. An excellent excuse to buy those shoes you've had your eye on for a while.
2. The pubs and bars
Bristol has the luxury of being surrounded by quirky, top class bars and pubs. The ever-popular King Street boasts an eclectic mix of pubs, like the world famous Old Duke where you can hear live jazz every evening, Kong's which is filled with old-school arcade machines and Small Bar which serves a variety of fab craft beers. And if you're looking to sample a cocktail or two, the hidden away speakeasy-vibe bar, The Milk Thistle, is well worth a visit.
3. The artwork
The street art across the city is what gives Bristol its edgy reputation and the best examples can be found in the centre. It's not just the infamous Banksy who has left his mark on the city, but many other graffiti artists have also used Bristol as their canvas. As you make your way through the city, see how many you can spot the best examples can be found in Stokes Croft and on Nelson Street.
4. Music venues
City centre residents are spoilt for choice when it comes to local music venues. Popular music spots include HY Brasil Club, Thekla, The Fleece, Mr. Wolfs and The Canteen. The Dot to Dot Festival which takes place across various venues in Bristol during May gives visitors the chance to see local acts performing all over the city centre.
5. Getting around is so much easier
Catching buses and trains can be a nightmare when you're living outside of the city centre. And nights out can be a hassle and costly when having to arrange and pay for taxis. But when living in the centre, you have the luxury of being able to walk to the shops, nightlife and other popular attractions, as well as Bristol bus station and Bristol Temple Meads train station to begin your travels. For those UWE students who seem to spend their lives on buses, the UWE Express bus service runs directly from the centre to Frenchay – cutting out the hassle of changing buses half way through your journey.
6. The surprising amount of green spaces
If you're moving from the countryside to the big city for your studies, you might be worried about missing those wide open green spaces. But fear not, there are a surprising amount of green spaces in the centre for you to enjoy. Castle Park (which is hidden just behind Cabot Circus) is the perfect spot for a picnic in summer. As well as College Green, which you may recognise as the prime filming locations for the E4 teen drama Skins.
7. King Square Studios student accommodation
Our Bristol student accommodation, King Square Studios, has the distinct advantage of being located right in the heart of the city centre close to all the things listed above. And with our rent including all of your bills – even internet and Wi-Fi, we take the hassle out of finding convenient, central and affordable student accommodation in the city centre. For more information about our rooms and on-site facilities click here or contact us.
#HostEnvironmentalPledge.
Getting serious about the environment we live in.
To become more 'environmentally friendly', Host is launching the #HostEnvironmentalPledge campaign to encourage responsible behaviour and drive sustainability across our sites throughout the UK and Ireland.
It's a simple campaign! For every percent we reduce our overall utilities (electric, water and gas) consumption by we donate to one of our nominated charities.
Show me all news
Latest news
Safer Internet Day - Top tips to protect you and your data online.

Applicant days are an essential step in your university journey. They are subject specific days which give you the opportunity to learn more about your chosen university and court.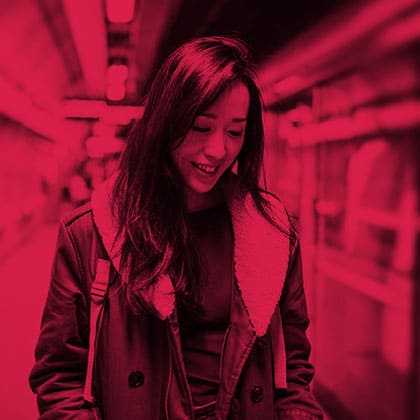 It's easy to work yourself up into a pre-exam panic, but remember that taking the right steps to put yourself in the best study mood is the most important tool you possess.