7 top brands reveal secret recipes
With restaurants and fast food joints largely closed due to the coronavirus, you may be missing your favourite go-to meals and treats. But fear not. You can still get your hands on some of your much-loved foods.
Ok, it's not quite the real thing, but brands have been sharing their secret recipes. Meaning you can recreate your favourite foods at home. So, whether you're missing a McDonald's McMuffin or craving a Wagamama Katsu Curry, it's time to don the aprons and get cooking.
Here are just 7 of the top brands who have so far revealed some scrumptious recipes:
1. Wagamama Katsu Curry 
Wagamama has become a top choice in recent years for those looking to enjoy Asian food. And while you can't get to them right now, they're bringing their Japanese inspired foods to you.
They've recently introduced their 'wok from home' series. The series features new videos regularly added to their YouTube and social media pages, showing you exactly how to cook one of their speciality dishes.
A firm favourite among fans seems to be the Chicken Katsu Curry:
Other recipes include Chicken & Prawn Yaki Soba and Vegam Amai Mushrooms. You can check out all episodes here.
---
2. McDonald's Sausage and Egg McMuffin
I'm sure many of you will agree, there's nothing quite like a McDonald's breakfast to cure that hangover or fix you up for a busy day ahead. And while it's probably been some time since you last had one, they no longer need to be a thing of the past.
McDonald's have revealed everything you need to know so you can create the perfect Sausage & Egg McMuffin at home.
Craving a McMuffin? We've got you… 🍳😋 pic.twitter.com/cI4FR1Dops

— McDonald's UK (@McDonaldsUK) April 4, 2020
---
3. IKEA Meatballs
IKEA might be known for its flat-pack furniture, but it's also become famous for its iconic meatballs. I mean, you can't take a trip to IKEA and not make a quick pit-stop at the café on the way out for some delicious Swedish meatballs.
Well, the good news is, now you can enjoy the delicious dish in the comfort of your own home. Yes, IKEA have unveiled a mouthwatering meatball recipe.
Missing your IKEA meatball fix? We've created a recipe for you to recreate this delicious dish in the comfort of your own home #IKEAmeatballs pic.twitter.com/d89lRsJxH7

— IKEA UK (@IKEAUK) April 20, 2020
---
4. Nandos Peri Peri Chicken
Missing that cheeky Nandos with your pals? You might not be able to meet up with your friends, but you can enjoy a Nandos. The team behind the chicken have been going live on Instagram with their foods. And they've created some easy to follow recipe cards for their Peri Peri Chicken Things, Macho Peas and Spicy Rice.
All that's left to say is, winner winner, chicken dinner!
---
5. Disney Churros
Whether you've been to the parks or not, you can take advantage of the fact Disney have been sharing recipes for some of its most popular them park menu items. Meaning you can literally bring a touch of the Disney magic right into your home.
So, if you're in need of a little pick-me-up, give these tasty Churro Bites a go.
---
6. Pret a Manger Coffee Frappe
If you're in need of a caffeine boost, then you're in luck. Pret have shared a quick and easy recipe for a tasty Frappe. It's the perfect refreshing treat for the warmer days ahead too.
It's Frappe Friday! Jonny has kindly shared his Coffee Frappe recipe so you can keep cool this weekend 😎 #FrappeFriday #PretRecipeBook pic.twitter.com/sMbiVVnkuR

— Pret (@Pret) April 24, 2020
And if that wasn't enough, check out the Pret Recipes page for even more of their tasty drink, treat and meal recipes.
---
7. Doubletree by Hilton Chocolate Chip Cookies
If you've ever stayed at a Doubletree by Hilton hotel, then you'll have been greeted with the sweet treat of a chocolate chip cookie at check-in. But with travel restricted, you probably won't be staying in a hotel any time soon, which means no more cookies.
However, that's not exactly true. Much to the delight of guests, Doubletree have shared the recipe for their infamous cookies. So now you can enjoy the Doubletree cookies without stepping foot inside a hotel.
The above are just some of the mouth-watering recipes which have been shared across the internet in the past few weeks. If you've come across anymore, or have attempted to cook your own, share with us on Facebook, Twitter and Instagram and use the hashtag #AtHomeWithHost. Keep an eye out on our news page for the latest updates, tips and advice.
#HostEnvironmentalPledge.
Getting serious about the environment we live in.
To become more 'environmentally friendly', Host is launching the #HostEnvironmentalPledge campaign to encourage responsible behaviour and drive sustainability across our sites throughout the UK and Ireland.
It's a simple campaign! For every percent we reduce our overall utilities (electric, water and gas) consumption by we donate to one of our nominated charities.
Show me all news
Latest news
Safer Internet Day - Top tips to protect you and your data online.

Applicant days are an essential step in your university journey. They are subject specific days which give you the opportunity to learn more about your chosen university and court.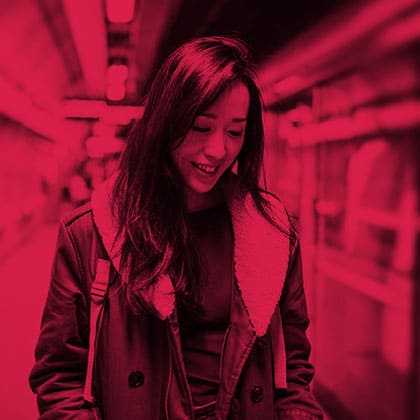 It's easy to work yourself up into a pre-exam panic, but remember that taking the right steps to put yourself in the best study mood is the most important tool you possess.