8 Free things to do in Birmingham:
As part of our city focus on Birmingham, we take a look at 8 things to do in Birmingham when that student loan is about to run out.

A beautiful Grade II listed building built in 1885, in the heart of the city centre, entry is completely free. You'll find regularly changing exhibitions and a traditional Victorian tearoom for when you need a break. The Gallery is located in Chamberlain square just 5 minutes from the Bullring.

JRR Tolkien wrote Lord of The Rings and The Hobbit in Birmingham. He grew up in Birmingham and many of the locations in his books were inspired by areas he played in as a boy. Mosely Bog is regularly visited by fans wandering down the official Tolkien Trail. Every May Sarehole Mill hosts the Middle Earth Festival. (Click the title link to download the trail map in pdf)

Just one of the 571 parks that make up Birmingham. The Country Park is one of Birmingham's most treasured parks and offers one of the best views in the city from Beacon Hill. There are marked walking trails to explore, including a sculpture trail.
The botanic gardens are full of blooming plants, a Tropical House that includes a lily pool. Palms and orchids are on display in the Sub-tropical House. The gardens are a 20 minute bus ride from New Street Railway Station.

The first of its kind in the UK and one of only a few such gardens worldwide, Birmingham's Thinktank Science Garden houses various machines and devices which are great to explore including a human hamster wheel!  The gardens are a 15 minute walk from the Bullring.

Get up close and personal with the donkeys and, if you're lucky, you may be able to give them a scratch. You can even adopt a donkey.  The Sanctuary is a 35 minute train ride from New Street Railway Station.

The Library of Birmingham has a lot more on offer than just books. Enjoy photography exhibitions, performances, poetry readings and other activities. In the summer, grab a coffee from one of the library's cafés and head up to the seventh-floor secret garden terrace for outstanding views across Birmingham, its just 15 minute walk from the Bullring.

The heart of Birmingham's canal network winds around restaurants, pubs and shopping outlets.
---
Studying in Birmingham this September and still looking for student? Make sure to check out part 1 and part 2 of our City focus on Birmingham.
#HostEnvironmentalPledge.
Getting serious about the environment we live in.
To become more 'environmentally friendly', Host is launching the #HostEnvironmentalPledge campaign to encourage responsible behaviour and drive sustainability across our sites throughout the UK and Ireland.
It's a simple campaign! For every percent we reduce our overall utilities (electric, water and gas) consumption by we donate to one of our nominated charities.
Show me all news
Latest news
Safer Internet Day - Top tips to protect you and your data online.

Applicant days are an essential step in your university journey. They are subject specific days which give you the opportunity to learn more about your chosen university and court.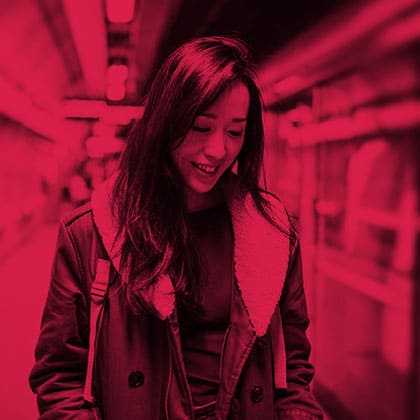 It's easy to work yourself up into a pre-exam panic, but remember that taking the right steps to put yourself in the best study mood is the most important tool you possess.