8 Ways to save money on textbooks
Fed up of seeing your student loan disappear after spending megabucks on textbooks for all your different modules? It's one of the biggest expenses that students face each year, in fact, the National Student Money Survey found that a UK student will spend on average £16 per month on textbooks.
So, to give you a helping hand… Here's a few ways to get cheaper textbooks.
---

Read textbooks for FREE online.
Yes, you read that right, websites like Google Scholar, near enough, always have a few chapters of a textbook available to preview, just search the name of the book and away you go.
There are also websites like Open Library, Project Gutenberg or Google Books.
Amazon Prime member? Did you know you get unlimited access to Prime Reading included in your membership?
Also, find out from your university what journal or research websites such as Mintel that you have access to.
Plus of course, your university will have an online library.
---

Student Discounts! And Reward Schemes.
Amazon runs Prime Students which gives you Amazon Prime for just £39 a year instead of £79. The membership then gives you an additional 10% off Textbooks.
If you love to visit a proper book shop, then head to Waterstones or Blackwell's.
Blackwell's offer a student price match guarantee, where they'll match the price if you find them cheaper at Waterstones, Amazon, or WHSmith.
For certain universities including Exeter, Bristol, Huddersfield and Sheffield Blackstone's offer book bundle for your course.
While Waterstone's may not be the cheapest, their Student Plus rewards card can make shopping at Waterstones's cheaper in the long run. You get a stamp for every £10 you spend. For every 10 stamps, you get £10 added to your Plus balance, which can then be redeemed in-store or online. And with the student card you get an additional 5% off in their shops, cafes and online on every transaction you make. You can also get 10% off with UniDays online but you can't combine the two discounts, which is a bit meh!
---

Digital instead of paper.
Amazon has the bulk of textbooks as Kindle Editions which can be a fair few quid cheaper for example a Marketing textbook is £52 in paperback but £39 on Kindle.
---

Share Textbooks with flat or course mates.
Sharing a flat with a course mate? Then why not split the cost of a textbook and buy it between you? And with most of our locations including a study room or area, you can get away from your rooms and study together in peace and quiet – COVID restrictions pending of course.
---

Be Cheeky! And return the Textbook.
More often or not, you'll stumble across a textbook that should have a perfect quote for just one assignment. And guess what it's not online nor is it in the Uni Library. So, you end up buying it from the bookshop or Amazon. Well, when you're finished be cheeky and take it or send it back and ask for a refund 😀
It must be in mint condition though! Some shops like Blackwell's offer a buy-back scheme instore where you get 40% of the book price in-store credit or 33% in cash. With Amazon, of course, you could just send it back! And online with Waterstone's and Blackwell's they offer a 'no questions asked' returns policy providing you return your book within 21 working days of the delivery of your order.
---

Buy an older version.
Most core textbooks get updated every year or so if that's the case lookout for the previous edition which will be a lot cheaper. Just check with your lecturer if there's that much difference, it's likely to be 90/95% the same but £££s cheaper.
---

Sell! Sell! Sell! Buy!
When you're finished with a textbook try and get some of those megabucks back by selling your textbooks on. Check out this Save the Student guide to selling your used books online.
You could also buy textbooks second hand, keep an eye out in your local bookshop, Facebook groups or even on Amazon. Amazon has the option to select used books which can more than half the price of a brand-new copy!
---

Or you could just go to the library…
Get some extra value for your nine grand a year and head to the uni library to borrow the textbooks you need. Be ahead of the game and borrow the textbooks you need as soon as you have the reading list and keep renewing them. There's a cheat's way of doing this that some uni's haven't cottoned on to yet. It's a bit of hassle but can work well. Just keep renewing your loan every day. That way it keeps you at the bottom of the list for returning that textbook haha!
#HostEnvironmentalPledge.
Getting serious about the environment we live in.
To become more 'environmentally friendly', Host is launching the #HostEnvironmentalPledge campaign to encourage responsible behaviour and drive sustainability across our sites throughout the UK and Ireland.
It's a simple campaign! For every percent we reduce our overall utilities (electric, water and gas) consumption by we donate to one of our nominated charities.
Show me all news
Latest news
Safer Internet Day - Top tips to protect you and your data online.

Applicant days are an essential step in your university journey. They are subject specific days which give you the opportunity to learn more about your chosen university and court.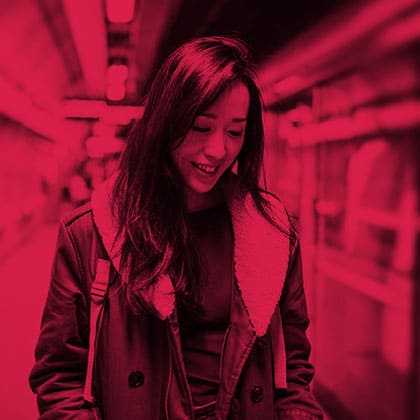 It's easy to work yourself up into a pre-exam panic, but remember that taking the right steps to put yourself in the best study mood is the most important tool you possess.