Your guide to A-level results day 2018
It's a big week for many students across the UK this week. Many are eagerly awaiting their A-level results and preparing to take the next steps into their future.
Whether they're planning on going to university, starting an apprenticeship, going to work or taking some time out to travel, results day can be a big deal for students as they find out if their hard work over recent months has paid off.
So, when do the A-level results come out?
Students will be watching their clocks and waiting anxiously for 8am tomorrow morning (Thursday 16th August); it's at this time that universities and college's decisions will be added to UCAS Track and students will be able to log on and find out if they've been accepted to the university of their choice.
However, when logging onto Track, students won't be able to see their exact results. So, students will be heading to their schools, colleges and sixth forms to collect the their results on paper. Students should check with their school what time they can arrive to pick up results. Teachers and tutors will be on hand at schools throughout the day to provide advice to students and parents.
What happens when students get the results?
Some students will get the grades expected and needed for their first-choice university or college. But if students haven't done as well as they hoped, they shouldn't panic. There are still a number of options:
1. If students don't get accepted by their first-choice university or college, they may be offered a place from their insurance choice.
2. If students don't get the required grades for the course at their first-choice university or college, they be offered an alternative course by the university/college – this is known as a changed course offer and the student will need to accept or decline the offer.
3. If students don't get accepted by their first-choice or insurance choice university/college, and they're not offered a change of course, they can search which courses/universities still have vacancies and they can apply through Clearing.
And it's not just those students who don't do as well as expected that may need to reconsider their options. If students do better than expected, they may wish to apply for a different course/university through Adjustment.
Whether it's through an unconditional or conditional offer, Clearing or Adjustment, if students have got a place secured at university or college, they may still be looking for a place to live whilst studying. Here at Host, we still have a variety of rooms available in cities across the UK and Ireland. Take a look at our locations or contact us for more information about our student accommodation.
#HostEnvironmentalPledge.
Getting serious about the environment we live in.
To become more 'environmentally friendly', Host is launching the #HostEnvironmentalPledge campaign to encourage responsible behaviour and drive sustainability across our sites throughout the UK and Ireland.
It's a simple campaign! For every percent we reduce our overall utilities (electric, water and gas) consumption by we donate to one of our nominated charities.
Show me all news
Latest news
Safer Internet Day - Top tips to protect you and your data online.

Applicant days are an essential step in your university journey. They are subject specific days which give you the opportunity to learn more about your chosen university and court.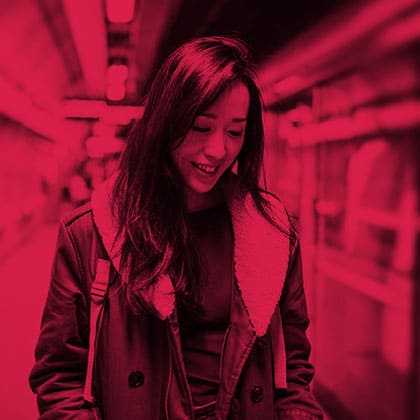 It's easy to work yourself up into a pre-exam panic, but remember that taking the right steps to put yourself in the best study mood is the most important tool you possess.