Accommodation for continuing students
Where you live can play a big role in student life and your overall university experience. And as a first-year student, living in student halls can be a great way to meet new people. It gives you the opportunity to meet like-minded people who are at the same university or on the same course as you, share similar interests and are also new to the city. And quite often, the people you meet at university or share a flat with can become friends for life.
Besides the friends you make, living in student halls can also make your time at university a lot less stressful. Why, you ask? Because everything is taken care of for you. There's no need to worry about furnishing a flat, paying utility bills, getting internet installed or phoning around for a handyman when you've got maintenance issues; all of those things are covered and taken care of by the on-site management team when you reside in all-inclusive student accommodation such as that provided by Host.
Our friendly on-site management teams are on hand throughout the day to answer any questions you may have. They're available to deal with any problems or simply have a chat with after a busy day at uni. Oh, and not forgetting the fact that they'll always be someone available to take deliveries. Wouldn't want you to miss those all-important parcels you've ordered when your student loan comes through!
What about second year?
So, why move away from all of this just because you've finished your first year of study? Well, the answer is, you don't have to. Contrary to popular belief, accommodation in student halls isn't just available for first year students. Whether you're a second, third, fourth or even a post-graduate student, you can continue to live in halls of residence. There's no need for endless calls to estate agents or scheduling 101 different house viewings for properties you're probably not that keen on anyway. And you won't need to start over again with settling into a new building and area of the city. Living in the same, familiar and friendly environment can take a lot of pressure off you.
Studying at Oxford Brookes University?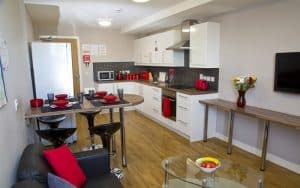 If you're a student currently studying at Oxford Brookes University, you might be interested to know that on Wednesday 31st January 2018, the uni will be releasing a list of all accommodation available for continuing students at Oxford Brookes – including accommodation provided by Host at The Mews. On this date, head to Forum, John Henry Brookes Building to the Housing Fair from 11am until 2pm, where you'll find our team from The Mews on hand, with everything you need to know about living with us in September. Bookings will then open for continuing students the following week, on Wednesday 7th February. For more information, visit the university's accommodation page.
And Oxford isn't the only city we have student accommodation in; we have halls all around the UK and in Ireland. So, if you're going to be a new or returning student for the academic year 2018-19 why not make yourself at home with Host? Find out more by visiting our locations or contacting any of our halls directly.
#HostEnvironmentalPledge.
Getting serious about the environment we live in.
To become more 'environmentally friendly', Host is launching the #HostEnvironmentalPledge campaign to encourage responsible behaviour and drive sustainability across our sites throughout the UK and Ireland.
It's a simple campaign! For every percent we reduce our overall utilities (electric, water and gas) consumption by we donate to one of our nominated charities.
Show me all news
Latest news
Safer Internet Day - Top tips to protect you and your data online.

Applicant days are an essential step in your university journey. They are subject specific days which give you the opportunity to learn more about your chosen university and court.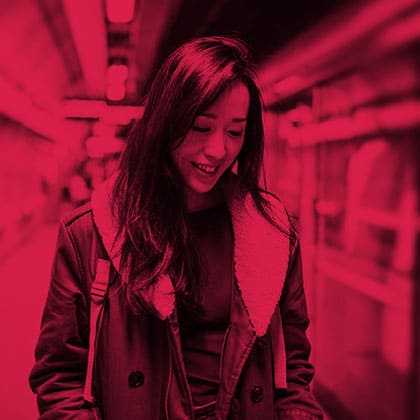 It's easy to work yourself up into a pre-exam panic, but remember that taking the right steps to put yourself in the best study mood is the most important tool you possess.