Applicant Days. What are they?
You've done the Open Days, shortlisted the uni's, submitted the UCAS applications and had that magical email or letter with your offer…
What's next? Well the chances are you'll be invited by the university to an Applicant Day. These days are private subject-specific small events, that will give you a greater insight into your course and help you make your final decision about which course and uni you'll accept.
---
So, it's just like an Open Day?
Not really, an open day is where the university throws open its doors to anyone looking at any course.
An Applicant Day is a lot more tailored to you. You'll get to know your course a lot more and gain more of an idea of what to expect from living and studying at the university. And now you've received an offer your thought process will be completely different, and you'll have many more questions.
The Applicant Day gives you the opportunity to again visit the university campus and learn more about your chosen degree from those who know about it best. Most applicant days will consist of a tour, you'll see the facilities and spaces that your chosen course takes place in. You'll meet your potential lecturers and a few current students who will answer any questions you may have and give you a bit more of an insight into studying at that university.
Some Applicant Days will include a taster lecture.  While others will give you an overview about finance and funding, support services, and sports and societies that the university offers.
Check out this video from Birmingham City University (It's under 10 mins walk from Londonderry House) about attending an applicant day…
---
Who can come with me?
That'll depend on the individual university and the programme for the day, but in most cases, you'll be encouraged to bring your parents along. It'll give them the peace of mind; get the answers they need and also help make the decision slightly easier for you.
For certain parts of the day, such as taster lectures or subject talks, etc. they probably won't be with you. In many universities, they'll head off to a Q&A session with university students and academics that are tailored specifically for them.
---
Will Host be open for viewings?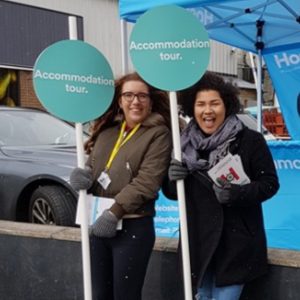 Where we have a relationship with the university, we'll usually throw open our doors. You can come along and have a guided tour through the university.
In most cases our locations will hold their own an open day where our team will be on hand to show you around and answer any questions you may have.
But even if we're not. Just head to the locations page. Drop our onsite teams a quick call or email. And we'll arrange a private tour for you view our student accommodation for yourself.
---
Why should I attend an Applicant Day?
Experience your course.
Get all those questions answered.
View the university facilities.
Meet future friends.
Explore the Campus.
Decide where you'd like to live – obviously with our award-winning student accommodation!
Chat to current students about studying at the university.
Check out the sports facilities.
Find out about student finance, university funding and any scholarships.
Explore the city.
Locate the student's union bar.
And finally give mum and dad that peace of mind and stop their nagging.
---
Decided on your university? Then why not get your accommodation booked? You can then forget about all the hassle of having to find somewhere to live after results day! Click here to view our locations.
#HostEnvironmentalPledge.
Getting serious about the environment we live in.
To become more 'environmentally friendly', Host is launching the #HostEnvironmentalPledge campaign to encourage responsible behaviour and drive sustainability across our sites throughout the UK and Ireland.
It's a simple campaign! For every percent we reduce our overall utilities (electric, water and gas) consumption by we donate to one of our nominated charities.
Show me all news
Latest news
Safer Internet Day - Top tips to protect you and your data online.

Applicant days are an essential step in your university journey. They are subject specific days which give you the opportunity to learn more about your chosen university and court.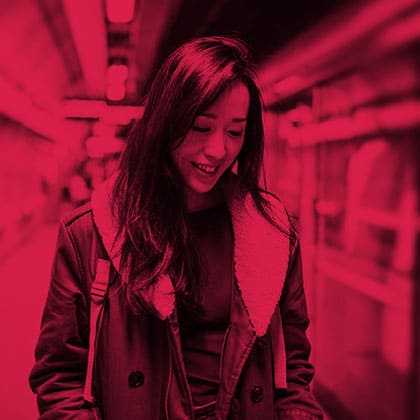 It's easy to work yourself up into a pre-exam panic, but remember that taking the right steps to put yourself in the best study mood is the most important tool you possess.