Your August Bank Holiday weekend sorted
Wow. Can you believe we're almost at the end of August already? Where has, the time gone? Whether you've been travelling, working, studying, catching up with friends and family or simply just enjoying your freedom, hopefully you've had a great summer! But the fun doesn't have to stop yet. Make the most of the upcoming Bank Holiday weekend by attending some of the best events taking place in cities across the country – and some of them are completely free too! Check out some of our top picks below…
Cardiff
When the sun's shining there's no better place to be than on the water's edge. And this August bank holiday weekend is no exception. Returning for a sixth year, the Extreme Sailing Series is back in Cardiff Bay – Europe's largest waterfront development. Designed for spectators, the sailing circuit allows you to get up close and personal to the boats and be at the heart of the battle.
London
Watch the streets of London come alive with the return of Europe's largest street festival; Notting Hill Carnival. Originating over 50 years ago, the carnival brings together Afro-Caribbean communities who celebrate their culture, traditions and the Caribbean homes they have left behind. They'll be lots of music, parades, performances and tasty Caribbean food and drink. So, join the party and enjoy the traditional sounds, vibrant colours and joyous celebrations on the streets of Notting Hill.
Birmingham
If you're into gaming, the NEC in Birmingham is the place to be this Bank Holiday weekend. Insomnia61 is the UK's biggest gaming festival and it's back for four days. From meeting your favourite YouTubers in the Creator Zone and discovering new technologies in the VR Zone, to going old school with the likes of the Atari and Playstation 2 in the Retro Zone. And if that wasn't enough, you can even watch games come to life in the Cosplay Zone. When you need a break from the gaming, grab a coffee and take it east in the Chill Zone.
Nottingham
Want to enjoy some sand, sea and sunshine – but don't want to travel the distance to the coast? Well, if you're in Nottingham, you haven't far to go to enjoy a taste of the seaside. Head to the Old Market Square and you'll find Nottingham's very own urban beach – complete with everything from deck chairs on the sand and water pools, to a beach bar and food shacks. There's even rides and attractions to keep you entertained including the classic game of Hook a duck.
Liverpool
Looking for something to do in Liverpool this August Bank Holiday? Check out a brand-new music festival in the city – Folk Festival on the Dock. Situated on the waterfront at the Albert Dock, sit back and enjoy a mix of live acoustic folk, sea shanty and folk rock music. BBC Radio 2 DJ, Janice Long will host the main stage, where there's a variety of artists playing, with many performances being showcased for free. Though, there are some artists and performances that require tickets.
Leeds
Get ready to party at one of the UK's biggest music festivals this August Bank Holiday weekend. Leeds Festival is back at Braham Park from 25th until 27th August and there are some top acts headlining including Muse, Kasabian, Bastille, Major Lazer and Eminem. Whether you're there for the day or for the whole weekend, it's a must for music fans in the north.
Of course, there are lots more events happening around the UK over the Bank Holiday and if you happen to be visiting or travelling the UK's cities this summer then why not stay with us here at Host? We still have affordable summer accommodation available in the UK, contact us for more information and availability.
#HostEnvironmentalPledge.
Getting serious about the environment we live in.
To become more 'environmentally friendly', Host is launching the #HostEnvironmentalPledge campaign to encourage responsible behaviour and drive sustainability across our sites throughout the UK and Ireland.
It's a simple campaign! For every percent we reduce our overall utilities (electric, water and gas) consumption by we donate to one of our nominated charities.
Show me all news
Latest news
Safer Internet Day - Top tips to protect you and your data online.

Applicant days are an essential step in your university journey. They are subject specific days which give you the opportunity to learn more about your chosen university and court.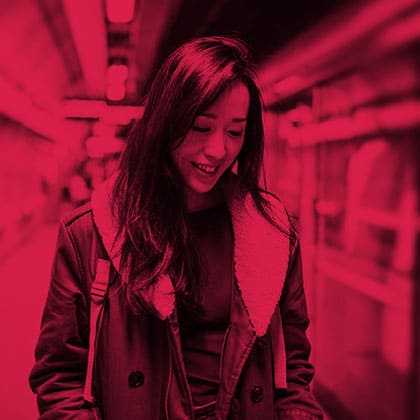 It's easy to work yourself up into a pre-exam panic, but remember that taking the right steps to put yourself in the best study mood is the most important tool you possess.