Best Student Bank Accounts
Before heading to university for the first time. One of the key things to organise. After confirming your place and your student accommodation (with Host of course) is a student bank account. To aid you, we've done some snooping on the web to find the best student bank accounts.
First off what is a student bank account? – Put simply it's a regular bank account made for those in higher education. You can pay money in and out, while benefitting from an interest-free overdraft.
What do I need to set one up? – To set up a student bank account you will need your normal essentials, such as proof of address and identity. These can be in the form of a current UK driving license, passport or birth certificate. Your UCAS code or confirmation letter from the university will also be required. If you were given a conditional offer from the university, then you may need to show your A-level results. As soon as you've got these you can open an account, allowing you extra time to benefit before the term starts.
---
So what are the Top student bank accounts?
Well according to those helpful people at MoneySavingExpert.com, these are the top student accounts:
Santander:
The Santander 123 student account guarantees you a £1,500 0% overdraft in years one to three of university to all who are accepted. This is if there is £500 paid in each term. You will also be entitled to a free four-year 16-25 Railcard (worth £100ish), allowing you to get a third off many rail tickets. The code will be sent within five days of opening the account and registering for online banking. It is only valid for 60 days and you will have to be a first-year student to apply.
Summary:
0% overdraft: Years 1-3: £1,500 | Year 4: £1,800 | Year 5: £2,000
Perks: Four-year 16-25 Railcard
– – –
HSBC:
The HSBC student account offers a 0% overdraft – but the yearly limits aren't guaranteed. This means how much you'll get at 0% depends on your credit record. You will also need to ask for the increases to get the annual increases. This account is open to first-year under and postgraduates, as well as certain BTEC courses.
Summary:
0% overdraft: Year 1: £1,000 | Year 2: up to £2,000 | Year 3 & beyond: up to £3,000.
Perks: £100 FREE cash. To get it, spend on the debit card 5+ times in the first 30 days.
—
Nationwide:
The Nationwide's FlexStudent account offers an overdraft which matches the HSBC amount. It starts at £1000 and ends on £3000 in year three. However, these limits are not guaranteed, and it depends on your credit score.  To qualify for the overdraft, you will need to pay in £500 per term (such as your maintenance loan). The account is open to any on a UCAS-accredited course or apprenticeship.
—
NatWest & Royal Bank of Scotland:
Both the NatWest & RBS offer the same 0% overdraft amount. It starts at £500 for term one and then goes up to £2000 for the rest of your time at uni. They also provide £80 cash and a four-year Tastecard.
—
Want to compare bank accounts or gain a second opinion from MonseySavingExpert? Then check out Compare the Market's guide to student bank accounts.
---
If you are still looking for somewhere to live for the next academic year, why not check out our amazing locations.
#HostEnvironmentalPledge.
Getting serious about the environment we live in.
To become more 'environmentally friendly', Host is launching the #HostEnvironmentalPledge campaign to encourage responsible behaviour and drive sustainability across our sites throughout the UK and Ireland.
It's a simple campaign! For every percent we reduce our overall utilities (electric, water and gas) consumption by we donate to one of our nominated charities.
Show me all news
Latest news
Safer Internet Day - Top tips to protect you and your data online.

Applicant days are an essential step in your university journey. They are subject specific days which give you the opportunity to learn more about your chosen university and court.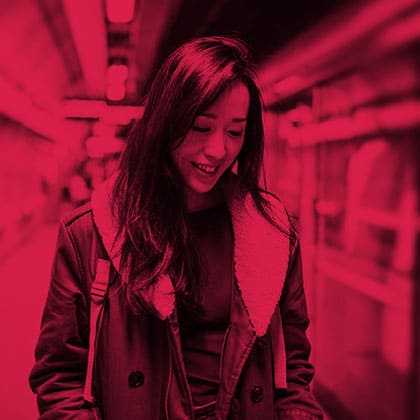 It's easy to work yourself up into a pre-exam panic, but remember that taking the right steps to put yourself in the best study mood is the most important tool you possess.