City Focus: Chester – What's it like?
Chester: As a student, it's not just about the university and its reputation. It's bigger than that. It's about the lifestyle and the overall experience of moving to a new city to continue your education.
---
So, Chester… What's it like?


Often ranked as one of the best places to live in the UK and voted Europe's fifth prettiest city in a poll of Americans a few years ago. This small city of just over 100,000 people (to give some perspective Wembley Stadium holds 90,000 people!) and 15,000 of that made up of students, has the best of everything within walking distance.
Over 2,000 years of history are surrounded by the best-preserved medieval city walls in the UK. From the Roman amphitheatre, to the medieval cathedral and ancient bridges and gatehouses. The rows of cobbled streets lined by Tudor and Victorian buildings that are prefect the an insta pic or two, just make Chester uniquely special and an outstanding location to continue your education. But don't think Chester is stuck in the past, as you wander down the cobbled streets, you'll find contemporary food, drinks and shopping to rival any small city.
Random Fact: The town's racecourse is Britain's oldest sporting venue in continual use. The first hordes race at the Roodee took place in 1539, replacing the Shrove Tuesday football game. Chester's then Mayor Henry Gee allowed the swap, giving the name the "gee-gees" to horse racing!
---
What are the typical costs of living in Chester?

Meal at an inexpensive restaurant: £12.00
Takeout coffee: £2.68
Bottle of Coke: £1.21
Pint of milk: £0.92
A loaf of bread: £0.94
Pint of beer at a restaurant/pub: £3.25
Mid-range bottle of wine at a supermarket: £6.50
Cinema ticket: £9.12
Chester came third in the student nightlife index but more importantly ranked top for its safety score.

---
The University of Chester.

Home to over 15,000 students, The University of Chester is one of the oldest universities in the UK, having existed since 1839. Founded by 19th-century prime ministers, William Gladstone and the Earl of Derby, and a former Archbishop of Canterbury.
Seven distinct faculties, from Arts and Media to Dentistry and Life Sciences. With over 420 course combinations on offer across a variety of courses, which range from Animation to Zoo Management make this university a great choice.
---
Host in Chester.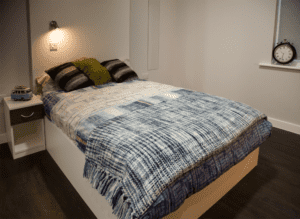 Just outside Chester's Roman wall, you'll find Fontessa House. Perfectly located for the University of Chester. The Parkgate Road Campus is just a 7-minute walk and you can be at all the others within 25 minutes. Or hop on the bus and be at the Kingsway within 10.
At Fontessa House you can choose from two grades of en-suite rooms from £118pw or for that extra bit of privacy and to avoid the hassle of sharing a kitchen a studio room is just a little more, starting at £133pw.
As always with Host, there's No deposit and No fee's, all your bills are included, free Wi-Fi (up to 100mb), free contents insurance, dedicated maintenance teams, staffed receptions and our free parcel service. Plus, if you book now, you can take advantage our booking commitments:

---
Keep a look out for Part 2 of our city feature where we've asked some of our Chester team for their top places in the city.
#HostEnvironmentalPledge.
Getting serious about the environment we live in.
To become more 'environmentally friendly', Host is launching the #HostEnvironmentalPledge campaign to encourage responsible behaviour and drive sustainability across our sites throughout the UK and Ireland.
It's a simple campaign! For every percent we reduce our overall utilities (electric, water and gas) consumption by we donate to one of our nominated charities.
Show me all news
Latest news
Safer Internet Day - Top tips to protect you and your data online.

Applicant days are an essential step in your university journey. They are subject specific days which give you the opportunity to learn more about your chosen university and court.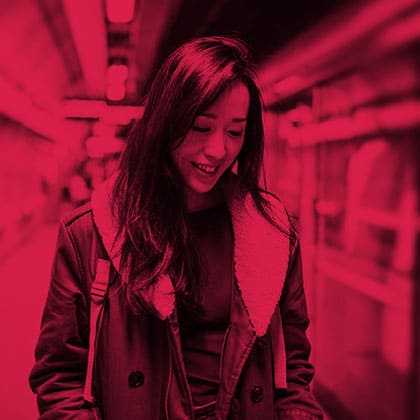 It's easy to work yourself up into a pre-exam panic, but remember that taking the right steps to put yourself in the best study mood is the most important tool you possess.