Choosing the right university course – The Do's and Don'ts.
Do…
Your Research.
Look at the different universities and then look into the detail of each course that sparks your interest.
Does the course cover modules that are suitable for you? – Bomb at exams, but smash it in coursework? Consider the make-up of the assessments.
What are the tariff points you need to achieve to apply for the course?
Are there any work placement opportunities, field trips or experiences offered on the course that would help your studies or your career prospects?
Take a look at online forums and blogs to see what current students and graduates think of the course and the uni's that you're considering.
Order prospectuses and course brochures to find out more about the university and the courses.

---
Visit the universities.
Open days are the best way to find out what life is like as a student at the universities you're keen to explore. At the open day you get to meet your potential course mates and tutors. You could even grill them before they grill you at interview.
While you're visiting the university, you can look at the range of accommodation options available, remember its not just about the on-campus halls, in many cases living in the town/city centre will be a much better experience; if you plan to work in town, play in town, then live in town!
---
Pick a subject that you're passionate about.
You work much harder if you love the subject you're studying. By studying an area, you love you'll be more likely to push yourself to get that 2:1 or first in your studying. You'll also feel more supported in getting onto the career path you want. Plus, when you hit a rocky patch, and believe us there will be, you'll feel so much better knowing that you're doing it and getting through it for something you love doing rather than having to do.

---
Get Organised.
Not sure which is the course for you? Then once you've narrowed down to a handful of courses / university, make a table of the pros and cons of each one and sit down with your friends and family to work out which is best for you.
---
Don't…
Choose a course because your friend is doing it or someone tells you to.
Just remember it's your life, and you are the one that's spending at least three years studying for that degree, so choose the course that's right for you and only you. Its exactly the same with the university choice, don't fall into the trap of studying at a certain university because it's where your friends are going.

---
Believe the myths or the stereotypes.
Universities want students who are enthusiastic, engaged and passionate about their course, student life and the university. They genuinely don't care what you look like, what you sound like or where you are from. So, don't be put off by a supposed reputation of a posh university or similar myths.
---
Keep a look out for more tips on applying to university in the Host blogs. Follow the Host socials (Facebook, Instagram and Twitter) to see them first.
#HostEnvironmentalPledge.
Getting serious about the environment we live in.
To become more 'environmentally friendly', Host is launching the #HostEnvironmentalPledge campaign to encourage responsible behaviour and drive sustainability across our sites throughout the UK and Ireland.
It's a simple campaign! For every percent we reduce our overall utilities (electric, water and gas) consumption by we donate to one of our nominated charities.
Show me all news
Latest news
Safer Internet Day - Top tips to protect you and your data online.

Applicant days are an essential step in your university journey. They are subject specific days which give you the opportunity to learn more about your chosen university and court.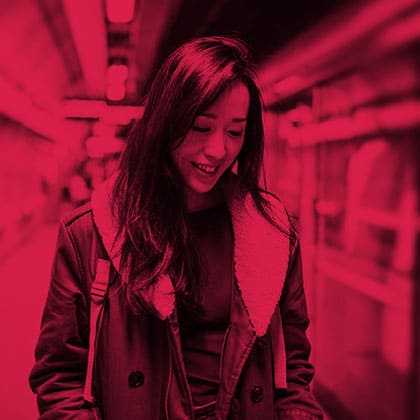 It's easy to work yourself up into a pre-exam panic, but remember that taking the right steps to put yourself in the best study mood is the most important tool you possess.