Christmas guidance from Host
December has arrived; meaning it's now acceptable to put up your decorations, play Christmas music, and eat chocolate every day. Which, after such an unusual year, there's great comfort in all these festivities we've become accustom to over the years.
And whether you're going home or staying in halls, it's the perfect time to enjoy a well-deserved break. But before you leave, there's a few things you should know.
---
Christmas lockdown rules

This year we've experienced lockdowns, localised tiers and ongoing restrictions in our day-to-day lives. And now, the lockdown rules for the festive season have been announced by the UK Government. Across the UK, people will be able to form a temporary "Christmas bubble" of three households over a five-day period between 23rd and 27th December; allowing families to spend the festive period together.
---
When to travel home for Christmas

If you are planning on spending the holidays at home with your family, then you are advised not to leave your student accommodation prior to 3rd December. From Thursday 3rd December, the 'student travel window' will open with the Government asking students to return home no later than the 9th December.
For full details on the official guidance for student movement and plans for the end of term, please check the latest updates on the Government's website.
---
Follow the guidance from your university
We also urge everyone to make sure they are clear on the plans their university or HE provider have put in place to support students to return home safely, which will include travel guidance and advice on staggered departures, as well as arrangements for online teaching so studies can be continued from home.
Your university will also be the best source for the latest Government guidance and arrangements in respect of COVID-19 testing and its plans for the rollout of self-administered lateral flow tests (LFT).
To ensure you return home safely and minimise the risk of passing COVID-19 on to your families, please do take a test if you are in an area targeted for such testing or, of course, if you develop any symptoms of COVID-19.
In the event of receiving a positive test result, Host has plans and procedures in place for any students, and their close contacts, that are required to self-isolate before leaving, and we will do everything we can to make sure you are well looked after until you head home for Christmas.
---
Leaving your student accommodation?
If you are travelling home for Christmas, please remember to notify us of your departure. This can be done in person at reception or by emailing your reception's inbox.  This information will enable us to make sure any outstanding maintenance and essential water flushing is carried out whilst rooms are not in use.
And don't forget to empty your fridge of any perishable food and take any rubbish out before you leave; or you'll be faced with mouldy, smelly waste upon your return in the New Year!
---
Staying in your student accommodation?
If you don't have plans to go home for Christmas and are instead staying with us, rest assured we will still have staff on-site. The Christmas decs have already been put up and our accommodations have some festive-themed fun taking place over the coming weeks. We look forward to playing our part in ensuring you have a safe and suitably enjoyable time over the Christmas period.
In addition, following the Government's guidance, any students living with us will be able to form a "Christmas bubble" with two other households between 23rd and 27th December. Therefore, as an example, if you are living with us on your own in a Studio room, you will be able to have individuals from two other households come and visit you during this period. For more information, please visit the Government's website or speak to your Host team.
---
See you in 2021

We, like you, hope very much that restrictions will be lifted soon and that the weeks leading up to Christmas continue to deliver positive news on the different vaccines being produced.
For all our students and our staff, 2020 has been a year like no other. One that most will be keen to see the back of but also one where new and many lifelong friendships have been forged in our accommodation during the most unusual and uncertain of times. Something to be celebrated for sure!
We look forward to welcoming everyone back in January 2021 and wish you and your families the very best of Christmases together and a Happy New Year.
---
Follow us on Facebook, Instagram and Twitter and let us know what you're doing over the holidays. Don't forget to use the hashtag #HoHoHost. Keep an eye on our news page for the latest information from Host and some top festive tips. 
#HostEnvironmentalPledge.
Getting serious about the environment we live in.
To become more 'environmentally friendly', Host is launching the #HostEnvironmentalPledge campaign to encourage responsible behaviour and drive sustainability across our sites throughout the UK and Ireland.
It's a simple campaign! For every percent we reduce our overall utilities (electric, water and gas) consumption by we donate to one of our nominated charities.
Show me all news
Latest news
Safer Internet Day - Top tips to protect you and your data online.

Applicant days are an essential step in your university journey. They are subject specific days which give you the opportunity to learn more about your chosen university and court.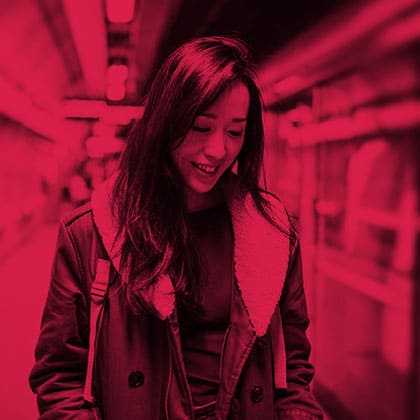 It's easy to work yourself up into a pre-exam panic, but remember that taking the right steps to put yourself in the best study mood is the most important tool you possess.