Coventry 2021: The Apollo Works' Window Wanderland
It will probably feel like a lifetime ago, but if we rewind all the way back to 7th December 2017, it was an exciting day for Coventry.
You might be asking yourself why? Well, it was on this day that Coventry was announced as winners of the UK City of Culture competition.
If we fast forward to the present day, Coventry's time to shine as the UK City of Culture is almost upon us; it begins in May 2021.
So, with only a few weeks to go, the team at The Apollo Works – our student accommodation in Coventry, are busy getting involved with the city's activities. Learn more below.
---
What is the UK City of Culture?
The UK City of Culture is a title awarded by the Department for Digital, Culture, Media and Sport every four years to a city in the United Kingdom; with the winner hosting a year-long programme of cultural events and celebrations.
The competition launched in 2013 with Derry-Londonderry becoming the first UK City of Culture; followed by the city of Hull in East Yorkshire in 2017.
The City of Culture is not only a chance to celebrate a city's unique qualities, but it's an opportunity to showcase a new part of the UK and its culture to the rest of the world.
---
About Coventry City of Culture 2021

Coventry is a city where movement began, from innovation in the transport industry to a history of activism. The city has moved people for centuries. And for a whole year, the city will be celebrated.
Coventry's year as the UK City of Culture will kick off in May 2021. There'll be a 365-day programme filled with artistic events, world premieres and commissions across theatre, music, dance, literature, comedy, visual arts and much more.
As well as these big celebrations, there will be more intimate experiences and ways for everyone to get involved across every area of the city, including through the Window Wanderland event.
---
What is the Window Wanderland?
The Window Wanderland is an inclusive campaign designed to bring communities together through the fun and creativity of window displays.
The idea is that streets across the city light up their front windows and gardens with unique displays; each with their own meaning. The displays will transform the streets into beautiful walking trails; with passers-by able to enjoy and admire the creative and colourful displays.
And as lockdowns and restrictions are still in place, the Window Wanderland is a safe activity to get involved with.
---
The Apollo Works' Window Wanderland

The team at The Apollo Works have been busy sprucing up their front windows in preparation for the Wanderland event. Below they explain what they're doing and why; along with some images for you to see the finished display (and some progress pictures too).
"At The Apollo Works we wanted to highlight the issues surrounding plastic waste in the cities' canals and waterways; and what we can all do to help reduce this and make a positive impact. The Window Wanderland Event has allowed us to have a bit of fun with our display; whilst also highlighting this issue.
Outside of this event, we run regular litter picks around the area and have links with Planet Patrol and Surfers Against Sewage (the property manager is a rep for them).
Some local Duke of Edinburgh participants are also litter picking on a weekly basis as part of their volunteering.
So, you may ask, what can I do? How about a reusable bottle, take a bag with you to the shops, use paper bags at the supermarket, rather than plastic ones.. or even something as simple as picking a piece of litter up and popping it in the bin.
Keep an eye out on our Facebook and Instagram pages, where we promote our environmental events… let's keep our cities clean and plastic free!!"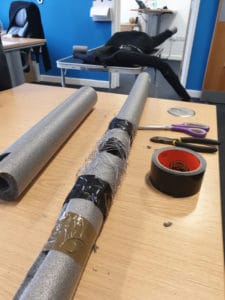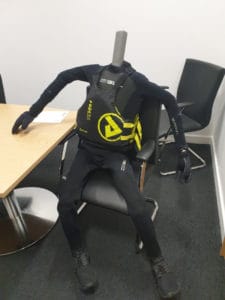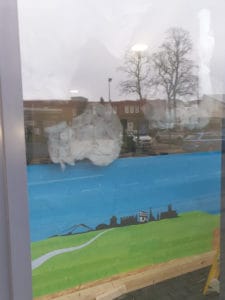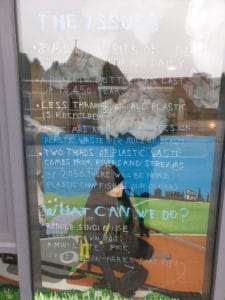 ---
For the latest updates, check out our news page and follow us on Facebook, Instagram and Twitter.
#HostEnvironmentalPledge.
Getting serious about the environment we live in.
To become more 'environmentally friendly', Host is launching the #HostEnvironmentalPledge campaign to encourage responsible behaviour and drive sustainability across our sites throughout the UK and Ireland.
It's a simple campaign! For every percent we reduce our overall utilities (electric, water and gas) consumption by we donate to one of our nominated charities.
Show me all news
Latest news
Safer Internet Day - Top tips to protect you and your data online.

Applicant days are an essential step in your university journey. They are subject specific days which give you the opportunity to learn more about your chosen university and court.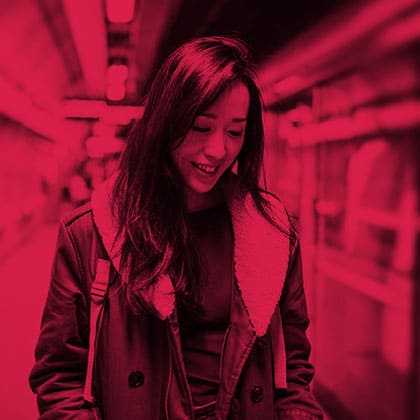 It's easy to work yourself up into a pre-exam panic, but remember that taking the right steps to put yourself in the best study mood is the most important tool you possess.