Discovering the magic of Manchester
If you have high expectations for your university experience, then Manchester may be the perfect place for you. Manchester is one of the biggest cities in the UK, with a population of over 500,00 and is located in the northwest of England. Being located in the heart of the UK has its perks, with travel to London from Manchester taking a little over two hours (with trains running every 20 minutes. With other accessible routes to Birmingham and even further afield to Glasgow in under four hours.
Home to one of the most famous football clubs in the world, Manchester United, their home stadium Old Trafford is located just outside the city centre. Football fans can book tickets for upcoming fixtures or even catch a tour at the iconic stadium on weekdays.
The city has a reputation for being diverse and welcoming. There is a strong student focus with a lot of sport enthusiasm, a vibrant music scene, and plenty of green spaces. You can explore all the city centre has to offer easily on foot. Alternatively, there is the Metrolink tram network if you wish to get around a little differently.
Shop the day away at the Trafford centre or see a gig with your mates at the Manchester Academy. There are also plenty of restaurants, parks and museums. So indoor or outdoor, there will always be something new to explore.

Take yourself on a discovery of food by visiting Manchester's Chinatown. The second largest in the UK and home to the city's Chinese community. The last few years have seen the opening of several new pubs and restaurants – from European to Asian cuisine, and the emergence of small, quirky cafes.
Top things for students to do in Manchester:
Take yourself on a coffee shop tour
There's no better way to get to know a new city (and satisfy any intense caffeine cravings) than exploring the local coffee shops in and around the city centre. From hole in the wall style hotspots like Just Between Friends to the little wooden coffee shed The Pod. Coffee shops are popular places for students to meet up with friends or nestle in for a study session.
 Tour Etihad Stadium
As this blog is being written Manchester City sit at the top of the Premier League. So why not explore the home where the magic happens at Etihad Stadium? Explore the changing rooms, players tunnels and other behind the scenes goodies!
Book tickets here.
Explore your creative spirit in the Northern Quarter
For a taste of something alternative, make your way to the Northern Quarter, located between Piccadilly Station and Ancoats.  With a wide range of independent bars, shops and cafes, from vintage records to out-there fashion – you'll probably have to make several trips (with several bags) to see it all.
---
Studying in Manchester
The most famous of the Manchester universities is the University of Manchester (known as UOM) which is the largest single-site university in the UK. As part of the Russell Group of universities, UoM is known for its excellent research facilities. The university has a large student population including international students.

You can find a large variety of societies within the university with departments having their own dedicated societies, including world culture, sports and wellbeing. Manchester Metropolitan University is also located in the city centre, and the University of Salford just outside it.
---
Living with Host at Cavendish Place
If you're studying at University of Manchester or Manchester Metropolitan University this September, Cavendish Place is the perfect place to begin your academic journey. Conveniently located with plenty of stores and coffee shops close by, you can be secure in knowing that you will have a comfortable and modern student home to return to every day. All bills and contents insurance is included with your rent.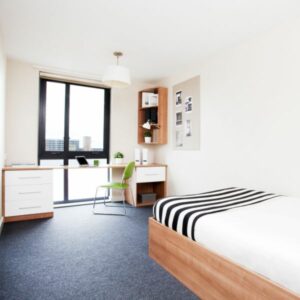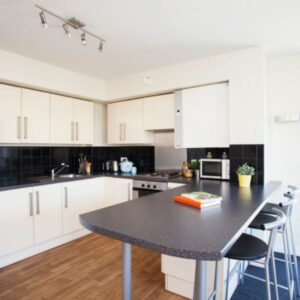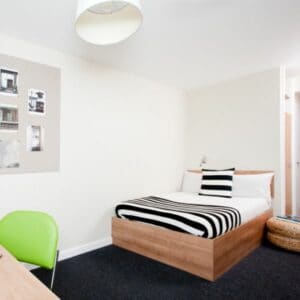 Choose from En-suite and studio rooms, with a 3/4 double bed (full double bed in studio rooms) and underbed storage. Also included is free Wi-Fi and outdoor garden spaces. Choose a home with easy access to university and the city centre by local transport or on foot.
---
Find out more about living with Host in Manchester here. For the latest news and updates follow us on Facebook and Instagram.
#HostEnvironmentalPledge.
Getting serious about the environment we live in.
To become more 'environmentally friendly', Host is launching the #HostEnvironmentalPledge campaign to encourage responsible behaviour and drive sustainability across our sites throughout the UK and Ireland.
It's a simple campaign! For every percent we reduce our overall utilities (electric, water and gas) consumption by we donate to one of our nominated charities.
Show me all news
Latest news
Safer Internet Day - Top tips to protect you and your data online.

Applicant days are an essential step in your university journey. They are subject specific days which give you the opportunity to learn more about your chosen university and court.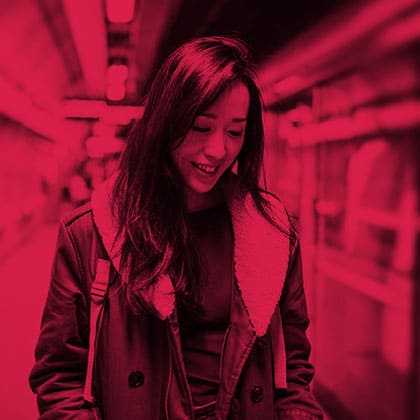 It's easy to work yourself up into a pre-exam panic, but remember that taking the right steps to put yourself in the best study mood is the most important tool you possess.