Essential Student Gadgets
We know that the autumn is a way off, and one of the last things on your mind will be preparing for starting or returning to uni. BUT! With so many sales and promotions available on the High Street or more likely online, what better time to have a look at some of the best essential student gadgets?
---

Laptop.
The obvious one, but it's hard to deny how useful a laptop if for uni students, from taking notes, to writing essays, to surfing the web and watching endless YouTube videos. The convenience of a laptop over a desktop or even a tablet can't be underestimated. And right now, retailers are desperate to shift laptops and any electronics so make sure you look out for the best deals. Check out this recent blog from savethestudent.org about the best value student laptops.
Laptop sorted. So how are you going to carry it to and from uni? – Well how about an anti-theft backpack? This example from Amazon is just £20 and comes complete with a suitcase style combination lock to keep it secure, and you can even charge your mobile on your walk or cycle to and from uni with the built in USB charger.
Love writing an essay from the comfort of your bed? There's nothing worse than the bottom getting hot, heating your duvet and sort of burning your legs. The solution? A cooling laptop tray. The inbuilt fans will keep your laptop and your duvet cool.
---

Kindle.
Eh? Why would I need a kindle? This essential student gadget is all about being smart. Forget having a bookcase full of textbooks or even worse lugging at least three or four of them a day to lectures, go digital.  Check that those crucial books on the reading list are available on a kindle and if they are happy days! You can still highlight and add notes, check out this dummies guide for how to do it.
A Kindle is a great investment with many textbooks a good few ££s cheaper it'll save your wallet and your shoulders!
---

Alarm Clock.
Okay maybe not the most high-tech essential student gadget, but a very helpful one for all those times you forget to put your mobile on charge.
---

USB Rechargeable Batteries.
Yes, it's 2020, but think of all those things you use every day that still need AA and AAA batteries. Well some bright spark has come up with the idea of using a USB port to recharge batteries. Just plug them into a USB port and they'll charge in a few hours. A perfect reusable solution to one of life's everyday problems.
---

Phone, Wallet, Keys Finder.
One of those people who continually lose your keys, wallet, phone, etc? – Then this little bit of tech could be a lifesaver. Attach a Tile to your piece of kit and using an app on your phone you'll be able to locate them. If it's close enough it'll let off a very LOUD sound to help you find it or if you've really lost them the app will open a map to track them down. The Tile will also work if you use Alexa or Google home.
Best of all if you have your keys, wallet or whatever a tile is attached to, but can't find your phone, double press the Tile logo and your phone will ring even if it's on silent!
Check them out here.
---

Fitness Tracker.
The student lifestyle can take its toll on your physical fitness, but if you're keen on keeping fit and active at university, consider a fitness tracker, such as a Fitbit or a Mi Band.
Not sure which one to go for? Take a look at this blog from TechRadar.
---

Reusable Notebook.
Are you a handwritten or typed note kind of student? Well this nifty little gadget will allow you to do both at the same time.
All you have to do is write in the Rocketbook using the special pen, and then scan it using an app on your phone. If your handwriting is somewhat readable, your notes are then digitised, meaning you can search for words just as you would with a word document. You then save your notes to the cloud via Google Drive, iCloud or Dropbox and wipe the page clean and reuse it.
Okay its not cheap at £40+ however, how many notebooks do you use a year?
---
What's your favourite bit of student tech? Let us know on our Facebook page.
#HostEnvironmentalPledge.
Getting serious about the environment we live in.
To become more 'environmentally friendly', Host is launching the #HostEnvironmentalPledge campaign to encourage responsible behaviour and drive sustainability across our sites throughout the UK and Ireland.
It's a simple campaign! For every percent we reduce our overall utilities (electric, water and gas) consumption by we donate to one of our nominated charities.
Show me all news
Latest news
Safer Internet Day - Top tips to protect you and your data online.

Applicant days are an essential step in your university journey. They are subject specific days which give you the opportunity to learn more about your chosen university and court.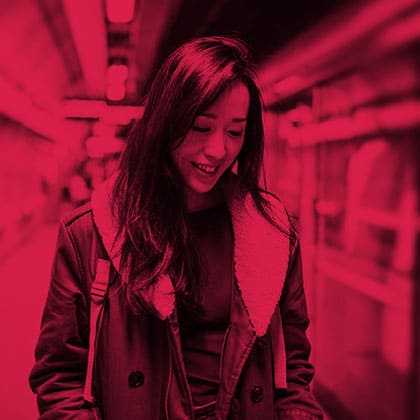 It's easy to work yourself up into a pre-exam panic, but remember that taking the right steps to put yourself in the best study mood is the most important tool you possess.