Free things to do in your city this autumn
With the weather feeling that little bit crisp and freshers coming to an end, you may want to take the time to have a feel for your new student city. Big or small, there are plenty of free things to do wherever you happen to be this autumn.
---
Walking tour
The best way to get around a new place is to walk it, and a walking tour will cover everywhere you could possibly want to go. Look online for local tours or even ask your university or student union.

Organisations like Meetup are great for these, and you can make friends on the tour or even whilst exploring the stops on the way. Grab your walking shoes and go!
---
Join a hiking group
Thankfully hiking is good even in colder autumn weather, and you can do it in the rain (if you power through it!). Be sure to choose routes that are popular and go with a group of people.

You can look at local national trails near you here. Another popular activity you can get involved in outdoors is Geocaching – finding and hiding containers at specific locations marked by GPS coordinates.
---
Parks/Green spaces
Now more than ever cities are taking pride in the green spaces that are available – which means that they are well maintained and fun to explore.

Grabbing a coffee and a book and finding a nice scenic spot in the local park can be just the right way to spend a morning after a lecture, or after a long day of studying.
---
Pumpkin Picking this autumn
Nothing says Halloween more than picking your own pumpkins to carve. Over the last few years visiting a local pumpkin patch has become an essential part of preparing for Halloween on the 31st.

You can spend hours walking the patches, choosing which pumpkins will make the best scary lanterns to scare your flatmates with.
---
Stroll the markets
The best way to get a feel for a new city is to explore the local market. From fresh food to arts and crafts, you can never predict what small treasures you can find. Most local markets will have set days that you can visit so check your local area.

Want to find antiques and vintage clothes in London? Check out Portobello Market, or the Borough Market to satisfy your tastebuds.
---
Museums and Galleries
Many museums and galleries won't charge a fee to enter, but instead ask for a supportive donation. So, you can donate an amount you are comfortable with if you can.

Museums and galleries can be a source of fun and a place to discover and sometimes help with studying. Spending an afternoon taking in the history and cultures of a new place is quite exciting.
---
Local library
 Libraries are free to join and offer more than just checking out books. Some libraries are beautiful buildings that offer all sorts of activities and even have cafés.

You can book in a study session with friends or relax in a comfy area with a book or two.
---
Let us know your fun autumn plans by sharing with us on our Facebook, Instagram and Twitter. See all of our Host locations here.
#HostEnvironmentalPledge.
Getting serious about the environment we live in.
To become more 'environmentally friendly', Host is launching the #HostEnvironmentalPledge campaign to encourage responsible behaviour and drive sustainability across our sites throughout the UK and Ireland.
It's a simple campaign! For every percent we reduce our overall utilities (electric, water and gas) consumption by we donate to one of our nominated charities.
Show me all news
Latest news
Safer Internet Day - Top tips to protect you and your data online.

Applicant days are an essential step in your university journey. They are subject specific days which give you the opportunity to learn more about your chosen university and court.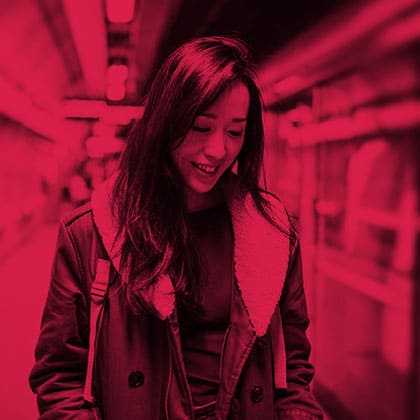 It's easy to work yourself up into a pre-exam panic, but remember that taking the right steps to put yourself in the best study mood is the most important tool you possess.