Get to know your student union: Colchester
Colchester Student Union.

The student union that's on a mission to become the World's Most Student-centred Organisation.
The place to go for advice, volunteering, sports, societies and the SU just a 15 minute cycle from your new Host home, 27 Magdalen Street. We have compiled a short 5 minute read on the amazing benefits of joining Colchester Student Union.
---
Year-round events.

Lots of events all year round to keep you and your friends entertained. The Great SU Taste Off or Squad Games sound like your type of fun? Read more here.
---
Freshers fortnight.

Party time! The Freshers Fortnight is your chance to get your first taste of Colchester's nightclubs and bars. Huge events are planned with themed events, DJs and special guests. There is something for everyone. Make sure you don't miss out at Colchester Student Union.
---
Get appy.

Looking to make friends? They have an app for that! Download Umii and you can connect with over 3.5k other Essex Students. The app is totally free to download and use. Available on iOS or Android. Get downloading!
---
Be sporty.

Essex SU has over 40 sports clubs for you to join, these range from cheerleading to jiu-jitsu to rugby. Joining a sports club is a great way to make new friends and keep fit at the same time – no need for that expensive gym contract!
---
Join a society.

The Colchester Campus has an astonishing 120+ societies so whether you're looking for cultural clubs or just want to hang out with those who share the same interests – you are covered.
---
Earn extra cash.

Some students like to get a part-time job whilst they study to meet new people and earn a little extra spending money. The student union has various roles going all throughout the year. This sounds like a fun way to get involved and earn some dollar! Check the latest roles available here.
---
Get in touch.
Address: University of Essex Students' Union, Wivenhoe Park, Colchester, CO4 3SQ
Website | Facebook | Twitter | Instagram | TikTok
---
Follow Host on our socials: Facebook and Instagram for the latest news and information.
#HostEnvironmentalPledge.
Getting serious about the environment we live in.
To become more 'environmentally friendly', Host is launching the #HostEnvironmentalPledge campaign to encourage responsible behaviour and drive sustainability across our sites throughout the UK and Ireland.
It's a simple campaign! For every percent we reduce our overall utilities (electric, water and gas) consumption by we donate to one of our nominated charities.
Show me all news
Latest news
Safer Internet Day - Top tips to protect you and your data online.

Applicant days are an essential step in your university journey. They are subject specific days which give you the opportunity to learn more about your chosen university and court.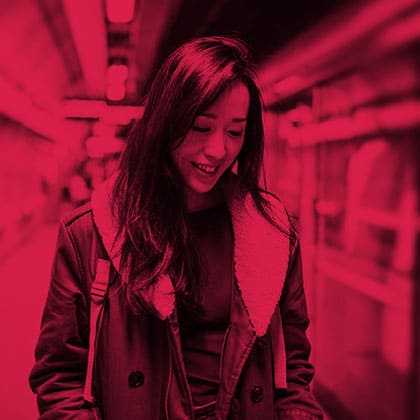 It's easy to work yourself up into a pre-exam panic, but remember that taking the right steps to put yourself in the best study mood is the most important tool you possess.