Getting started as an international student in the UK
Starting university can be a daunting experience for anyone; especially if you're an international student who has travelled across the world to study in the UK.
Not only is the whole student experience new, but so is the country, the language and the lifestyle. So, if you're an international student who has recently arrived – or will soon be arriving in the UK, here are a few things to help get you started with living here.
Staying connected

Now that you've arrived in the UK, you'll probably want to let your family and friends know how you're getting on and that you're settling in ok. But can you use your mobile phone to contact them?
If you have a mobile phone, then yes, it's likely that it will still work in the UK. However, if you use your current international mobile service provider in the UK, there will be extremely high call and message charges when contacting home and even ringing local numbers.
So, if you're staying in the UK for a long period of time, you'll probably want to purchase a UK SIM for everyday use. But if you want to make international calls, you might find it cheaper to use a provider such as LycaMobile or RebTel as they offer low-cost international calls.
And remember, at our accommodations, we provide free internet and Wi-Fi in all rooms and throughout the building, so you can make free calls and video calls via apps such as Skype, WhatsApp and FaceTime.
Opening a UK bank account

As an international student, if you're planning on staying in the UK for a long period of time, it's worth setting up a UK bank account. Having a UK bank account will make it easier for you to pay any bills, help keep your money safe and it will also mean you'll avoid having to pay any foreign currency charges.
There are lots of banks in the UK that you can open an account with including HSBC, Lloyds, NatWest, Santander, Halifax and Barclays. You are best choosing one that is available in the town or city you are studying in.
To open an account, you will need appropriate identification and documentation. Learn more about student bank accounts in the UK.
Registering with a doctor

When you arrive in the UK you should register with a doctor at a surgery or health centre in your local area as soon as possible; don't leave it until you are unwell to register.
The local doctor – also known as a 'GP' (General Practitioner), will be your first point of contact if you are ill and require medical treatment. See these lists of local doctors in England.
Once you have registered, and have been added as a patient on the NHS (National Health Service) list, you'll be able to access medical care free of charge.
Travelling in the city

Travelling in a new country can often be daunting. However, the UK is well connected and offers various forms of transport, which makes getting about quick and easy.
For shorter journeys, you can travel by road in a taxi. Taxis are a convenient way to get from A to B, such as from a train station to your accommodation, or back to your accommodation after a night out.
To get around your university town or city you can travel by bike; you can purchase a bike and even hire them in many cities. A lot of roads have dedicated cycle lanes or special cycle routes so you can ride your bike safely. If you have your own bike, you can store it securely at our accommodations.
Travelling by bus is often one of the cheapest ways to travel around your local area. You will find bus stops located in various places around the city centre, with many universities having dedicated bus stops and bus services running to the university campuses.
In some cities such as Sheffield and Nottingham, there are trams in the city to help you get from A to B. And if you're in London, it goes without saying that you'll become accustom to using the London Underground (also known as The Tube).
Eating and drinking
In some countries, it might not be safe to do so, but in the UK, it is safe to drink the water from the taps. However, if you prefer not to drink the tap water, bottled water is readily available from all supermarkets, cafes and coffee shops.
In the UK, you'll find a variety of large, 24 hour supermarkets to shop in. Some of the main UK supermarket chains include Tesco, Asda, Morrisons, Sainsbury's Aldi, Lidl, Marks & Spencer and Waitrose.
In city centres, you're more likely to find these supermarket chains as smaller, more convenient, express stores. They offer extended opening hours and are conveniently located on street corners and busy high streets.
Many of the supermarkets have aisles dedicated to international cuisine, where you can find foods and ingredients that you are familiar with back home.
But if you want to try some traditional British dishes, fish and chips, sausages and mash, a full English breakfast, a Sunday roast and afternoon tea are favourites in the UK.
---
Are you an international student arriving in the UK to study but still need a place to live? Take a look at our locations and find your room at Host. You can also stay up-to-date with the latest news, tips and advice by following us on Facebook, Instagram and Twitter.
#HostEnvironmentalPledge.
Getting serious about the environment we live in.
To become more 'environmentally friendly', Host is launching the #HostEnvironmentalPledge campaign to encourage responsible behaviour and drive sustainability across our sites throughout the UK and Ireland.
It's a simple campaign! For every percent we reduce our overall utilities (electric, water and gas) consumption by we donate to one of our nominated charities.
Show me all news
Latest news
Safer Internet Day - Top tips to protect you and your data online.

Applicant days are an essential step in your university journey. They are subject specific days which give you the opportunity to learn more about your chosen university and court.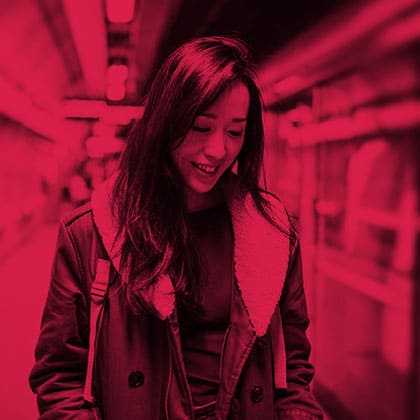 It's easy to work yourself up into a pre-exam panic, but remember that taking the right steps to put yourself in the best study mood is the most important tool you possess.