Graduate Job Seeking Post Lockdown.
Graduations are getting nearer, even if they'll take place virtually (see our recent blog about graduating without the ceremony) and the post lockdown world is going to be very different to the one before we entered. And sadly, there's going to be no clearer indication of that than the job market.
To give you a helping hand, we asked the experts at Yolk Recruitment for a few pieces of advice and insights into nailing that graduate job.
---

Get on with it!
Job searching can be mentally challenging. Writing and uploading countless CVs to include on job boards, to send to prospective employers or recruitment agencies can feel like a never ending task that just gets you nowhere. And as Yolk say, it's easy to fall into procrastination and low self-esteem in your job search. When you think about it for the last three or so years, you've built up the expectation of walking out of uni, a degree in hand and walking into the dream job.
But the truth is, it may or may not happen straight away, and that can be because of many factors. So, as you go through the recruitment processes, identify those factors, write them down and face them. Ask yourself, what's the worst-case scenario? What solutions do I have? By asking yourself those questions you'll be able to manage any negativity and see a way through.
---

Make it a habit.
Losing the scheduled structure of uni life will have an impact on the way you work and the way you approach tasks and let's be honest even the best of us procrastinate. The temptation to stay up binging on Netflix and then get up whenever. But as Yolk says think about it this way: the sooner you learn self-discipline and time management, the easier you'll adapt to an employer's schedule when you nail that graduate job.
Plus remember recruiters will call you in office hours, and you don't want to miss any opportunity for an interview! Think about what contact number you use, believe us there's nothing worse than living back at home and your mum answers the house phone and informs the recruiter on the other end that you're in the shower and half 11 in the morning!
Schedule your day and allocate time to be productive. Improving your CV, writing covering letters, (If you set up a covering letter template, check it and check again, don't make the mistake of not changing a company name!). Apply for jobs, make phone calls to potential recruiters and recruitment companies. Building a relationship with a recruiter is one of the best things you can do.
And you'll still have plenty of time to relax after and you won't have that guilty feeling.
---

Know what you want but be prepared to keep an open mind.
Okay so you have the degree, but now you need to decide if you want to look for work in that field of study or do something completely different. Whichever you choose, try to define your industries of interest and as Yolk says, seek entry-level positions that match your current knowledge, experience, skills and personality.
If a job, for example, asks for 3 years' experience, be smart the likelihood of you being shortlisted and getting to a first stage interview are slim so read what the recruiter is asking for and be smart with the jobs you apply for.
Speaking of smart. Work smart. Get on all the job boards and recruitment agency websites and subscribe to keyword-based mailing lists. But don't limit yourself, try to keep an open mind: sometimes the best opportunities come from where we least expect.
Above all remember, you may not find your dream job immediately, but as a new graduate any experience is valuable, and you may gain applicable skills that will open new doors for you in perhaps 12, 18 or even 24 months.
---

Soft Skills are just as important.
An interview won't always land you a graduate job, but it's a key learning opportunity for constructive criticism. Some employers will offer you some feedback, make sure you take notes for future reference. If they haven't provided any feedback, it's good to ask, as it shows determination and commitment to self-improvement and could put you in good stead for any other opportunities they may have. Speaking of interviews, the chances are that for the foreseeable future any interviews will be done online via video call. Here are Host's:
5 quick tips for nailing a video interview:
Be Technically prepared – Find out before the interview what platform the interview will be held on and then test the connection with a friend or family member.
Dress to Impress – Be fully and appropriately clothed in case you need to stand up during the interview. A shirt, tie and pyjama bottoms won't make the right impression. Also try to avoid stripes, especially narrow and close together stripes. On camera, they can create a zigzag pattern that is distracting. The same thing goes for very bright colours.
Natural Eye Contact – Try to maintain eye contact with the camera as much as possible. You'll naturally want to watch what your interviewer is doing or even look at yourself in the monitor instead. But doing so will result in your interviewer seeing nothing but you looking to the side.
Smile! – Try to keep your expression pleasant and engaged. Not only will it help give a sense of confidence to your interviewer, it's been proven that smiling can help reduce stress. And there's nothing more stressful than an interview!
Use a desktop or laptop – Whenever possible try to avoid using a mobile to conduct a video interview. Desktops and Laptops have better audio and camera capabilities than a mobile. But if you do have to use your phone. Make sure it's on a solid surface, whatever you do, do not go handheld.
Okay so back to soft skills. Most universities offer support systems for their graduates, such as career services, if available, make use of them. Similar with recruitment companies. They will not only help you find a job; they will also advise you on how to improve your soft skills, which can really make a difference on your CV or during interviewing.
---
Finally, when you see friends and course mates getting graduate jobs. Try not to fall into a "why them and not me" mentality. Instead, try to be inspired by others' success. Ask them how they've made it and if they know of any opportunities for you. Likewise, don't be afraid to reach out to your lecturers, you may be surprised by how far their network reaches!
Mentioning networking… later this week we'll share a blog about Social Media and its impact on graduate employability.
Yolk are an award-winning recruitment business operating from their Cardiff HQ across 6 core markets; Technology, Engineering, Sales & Marketing, Finance & Accountancy, Office Support and Legal. If you think Yolk can help you with your graduate job search you can find out more here.
#HostEnvironmentalPledge.
Getting serious about the environment we live in.
To become more 'environmentally friendly', Host is launching the #HostEnvironmentalPledge campaign to encourage responsible behaviour and drive sustainability across our sites throughout the UK and Ireland.
It's a simple campaign! For every percent we reduce our overall utilities (electric, water and gas) consumption by we donate to one of our nominated charities.
Show me all news
Latest news
Safer Internet Day - Top tips to protect you and your data online.

Applicant days are an essential step in your university journey. They are subject specific days which give you the opportunity to learn more about your chosen university and court.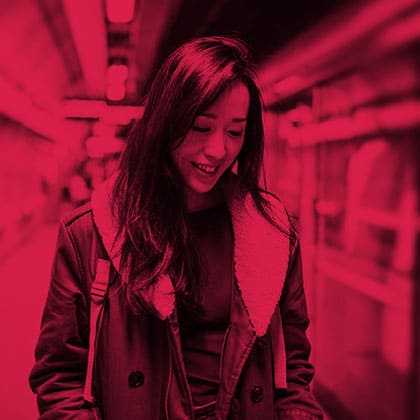 It's easy to work yourself up into a pre-exam panic, but remember that taking the right steps to put yourself in the best study mood is the most important tool you possess.