Celebrate your success with a home graduation
Are you part of the Class of 2020? If yes, you'll have spent the last few years watching students that have come before you celebrate their achievements at their graduations; waiting in awe for your turn to don the gown and pose for that all-important graduation selfie.
Though with universities closed and mass gatherings banned, graduation ceremonies have been cancelled and you won't be able to celebrate graduating in the traditional manner right now.
But that doesn't mean you should let the moment pass without a celebration; after all you've worked hard for the past three or more years to get to where you are now. You should still take the time to recognise your successes and have some fun in the process – it'll certainly be one to remember! Below are just a few ideas to help you prepare for the big day.
1. The outfit

No special occasion would be complete without something special to wear. So, whether you dig out your favourite dress, dust off your fancy suit or shop for something new, be sure to dress for the occasion.
And of course, no graduation ceremony would be complete without a gown and cap. If you'd already planned to hire yours, it's worth speaking with the hire company. Some companies are offering to send them to you via post so you can celebrate your achievements at home.
Alternatively, you could be creative and see what weird and wonderful creations you can come up with in place of the traditional gown and cap!
2. The ceremony

OK, so you won't be lining up to take centre stage in front of a packed audience, but you should still take the time to commemorate your time at university.
Look back and reflect on the past few years, think about any challenges you've faced, how you've overcome them and everything you've achieved. Say a few words in front of your household, then, give yourself a big pat on the back and a round of applause – you've earnt it!
Also keep an eye out for any updates from your university as some have already invited students to take part in a virtual graduation ceremony with all their classmates and lecturers.
3. The photos

Regardless of whether it's in your front room or back garden, you should definitely capture this moment.
Graduating is a huge milestone and a great life achievement. And graduating in the middle of a global pandemic, well, that's one worth telling the grandkids about in years to come.
So, snap a selfie, get a group photo with your family members (if you're at home) and be sure to have something to look back on in years to come.
4. The post-ceremony party

Now the formal part is done, it's time to let your hair down and really celebrate.
Whether it's with the family and friends in your current household, or you get together online with them, grab a glass of your favourite drink and make a toast to you and all your hard work!
Really make it a party atmosphere by adding some decorations and music to the day. Create a playlist of all the songs that remind you of your time at uni – including the cheesy pop classics you danced and sang your heart out to back in Fresher's week.
Then, end the celebrations by treating yourself with a selection of your favourite foods and snacks – you could even order a takeaway from your local restaurant.
5. The real thing

Although you might be feeling disappointed that your graduation has been cancelled, the good news is that many universities are already planning to reschedule for a later date.
So, have some fun now and make sure your planned graduation day doesn't pass by unrecognised. Then, when things have settled, you'll be able to attend the formal ceremony and celebrations with your classmates.
Regardless of where or how you graduate, the most important thing is to be proud of yourself and your success, and to look forward to the start of the next chapter in your life.
---
If you're about to embark on your journey at university and need a place to live, take a look at our student accommodation. You can also follow us on Facebook, Instagram and Twitter for the latest news and updates.
#HostEnvironmentalPledge.
Getting serious about the environment we live in.
To become more 'environmentally friendly', Host is launching the #HostEnvironmentalPledge campaign to encourage responsible behaviour and drive sustainability across our sites throughout the UK and Ireland.
It's a simple campaign! If we can reduce our overall utilities (electric, water and gas) consumption by 1% then we will donate £10,000, 2% reduction means £20,000, 3% is £30,000 and so on, to 3 charities; BulliesOut, Plastic Patrol and World Land Trust.
Show me all news
Latest news
The best Student Essential Gadgets for university students in 2020.

How can social media impact on you landing a dream graduate job? We reached out to the recruitment experts for a few pieces of advice and insights.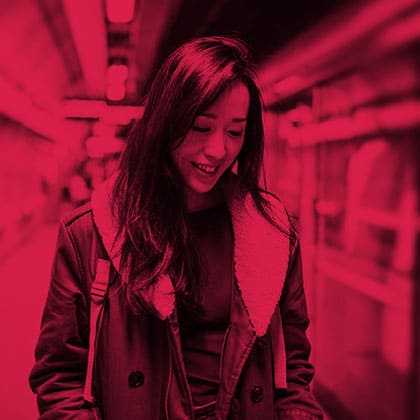 Plymouth Student accommodation has been designed to make your stay at university as stress-free as possible and with six locations to choose from, we'll find a home to suit your needs and budget in Plymouth.