Have a laugh this Uni Mental Health Day
Today is University Mental Health Day; a day to bring the university community together and make student mental health a priority. Now more than ever it's important to check in with your friends and spend time together wherever possible.
And whilst this year things will be a little different, there are still ways in which you can get together with friends and those close to you.
You could go for a walk, or have a zoom call with your friends, but after almost a year of lockdowns, you're probably tired of these same activities and routines. So, why not try something a little different? Something to bring a bit of fun and laughter to your day.
---
Laughter is the answer
We know that mental health is no laughing matter, but as the saying goes, laughter is the best medicine. And although laughing may not be the answer to all problems, there are many health benefits – both physical and mental, as well as social benefits, of laughter.
From relaxing your muscles and boosting immunity, to relieving stress and improving your mood, the benefits are endless. One of the key benefits of laughing is that your body releases endorphins, the body's natural feel-good chemicals. Endorphins promote an overall sense of wellbeing and can even temporarily relieve pain.
So, now you know why you should laugh, let's look at some things you can do for a laugh. Below are a few suggestions for having some fun whilst we're still in lockdown.
---
Things to do for a laugh
1. Karaoke
As with laughing, singing is a wonderful endorphin-releasing activity. So, why not combine the two for an even bigger sense of the feel-good factor?
Whether it's in your accommodation with your flat mates, in the car or even as a virtual event, get together with your mates for some sing along fun. It doesn't matter if you can't hit the high notes, singing is a great way to connect with others, take your mind off any problems you have and reduce any stress you may be feeling.
So, get your favourite karaoke ballads at the ready and prepare to sing your heart out and laugh your head off!
---
2. Musical dance workout
The number of people doing home workouts since lockdown started has soared. But if you're tired Joe Wick's and bored of the same routines, why not add some fun and dance moves to your workouts?
And with theatres still shut, if you're missing your musical fix, then we've just the workouts for you. From Mamma Mia! and Grease to High School Musical and Hairspray, find your feel-good dance workout and enjoy a sing song whilst you work out.
---
3. Comedy shows
If there's one way you're guaranteed a laugh, it's by watching some of the world's funniest people in action. Whilst you might not be able to get down to your local comedy club or see your favourite comedian touring the city, you can still get your fix of laughter online.
From going live on social media to streaming full-length shows, some of your favourite comedians are putting all-new material out there to enjoy during lockdown.
To find out what's on, follow the social media pages of comedians, check out services such as Netflix's latest comedy additions or view upcoming online events.
---
4. Game night
If you're living with others, why not plan to have a games night? Ditch the tech and give some of the classic games a play. If you fancy killing 3 hours of time then Monopoly is a great shout; but could end in tears so perhaps give it a miss.
Instead, have a laugh over silly games such as charades, who am I? or Pictionary. They might seem old school but sometimes going back to basics is the best.
Can't meet in person? No worries. There are still plenty of fun and interactive games you can play together online. One tried and tested by the Host marketing team is Drawasaurus; a free, multiplayer drawing and guessing game!
---
For even more top tips and advice check out our news page and follow us on Facebook, Instagram and Twitter for the latest updates.
#HostEnvironmentalPledge.
Getting serious about the environment we live in.
To become more 'environmentally friendly', Host is launching the #HostEnvironmentalPledge campaign to encourage responsible behaviour and drive sustainability across our sites throughout the UK and Ireland.
It's a simple campaign! For every percent we reduce our overall utilities (electric, water and gas) consumption by we donate to one of our nominated charities.
Show me all news
Latest news
Safer Internet Day - Top tips to protect you and your data online.

Applicant days are an essential step in your university journey. They are subject specific days which give you the opportunity to learn more about your chosen university and court.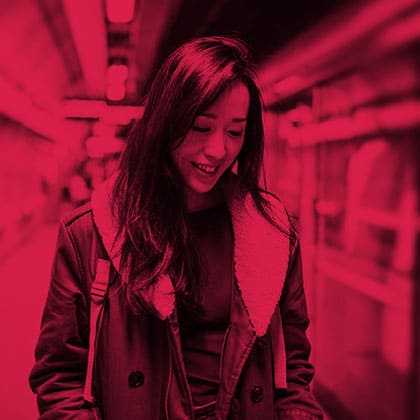 It's easy to work yourself up into a pre-exam panic, but remember that taking the right steps to put yourself in the best study mood is the most important tool you possess.