Have the perfect afternoon picnic on a budget
The sun is out finally, and looks to be staying there, so now is the perfect opportunity to grab your closest friends and enjoy the sunshine on National Picnic Week.
You don't even need to spend a fortune to make it happen. The only difficult decision will be where to go – local park? beach or country trail? We'll leave that decision with you.
Even if you choose a day where the weather is looking a bit unpredictable – if you prepare before you go – you'll always have a good time.
---
What to bring.
You don't have to put too much thought into it – you don't even need to have the classic wicker hamper to get into the mood. An old beach tote or any other large bag will do perfectly. As long as it fits everything that you need to bring with you.

What food does everyone like? It's always nice (and less expensive) for everyone to bring something along for a picnic with them. The classic cheese and meat selection is easy enough to prepare and transport – maybe add some crackers and fruit. A mix of sandwiches, salad and scotch eggs always go down well. Sparkling or flavoured water works better for staying hydrated on warmer days.
---
Now to keep it all cool and fresh before you dig in.
It's important to keep certain food cool until you're ready to eat it. Being in the sun can make food go bad quicker.

Pack some portable coolers or even make your own. Fill water bottles with water and store in the fridge overnight. In the morning don't forget to take them with you and you can even drink the water afterwards!
Seal fruit, sandwiches and softer foods in reusable containers.
---
Take a seat.
As outside picnic spaces start to become more popular, available seating may be limited.

Depending where you go, you'll want to take something to sit on – for comfort and to avoid hidden wet spots in some sand and grass areas. Collapsible chairs or an old blanket will do nicely. The heavier the better.
---
Setting the vibe.
Having the chance to be outside with your friends – you probably have enough conversation topics to fill an afternoon. If you do find yourself wanting some entertainment however, it's best to pack something fun to do together e.g., games that are easy to transport.

If you want to be active – bring a football along or even something more old school like a frisbee. Throw a casual art class with lots of colour, or do some meditation or yoga.
Be sure that someone is on hand with a music playlist everyone can agree on and a working speaker. Remember that you don't always have to be switched on – everyone is probably happy to just go with whatever the day brings.
---
You may have your own places in and around your city in mind, but if you don't, here are some spots we recommend:
Plymouth – Walk the South West Coast Path National Trail or explore the coves at Wembury beach.
London – London has so many parks to choose from, like Hampstead Heath and Richmond Park, both accessible through local transport from London City Centre.
Cardiff – Wales's capital has lots of places to explore with Bute Park in the city centre, Cosmeston Lakes and Porthkerry Country Park.
Birmingham – Sutton Park has woodlands lakes and marshes to observe and explore and Cannon Hill Park has lots of activities to fill your day with from fishing to tennis.
Exeter – Northernhay Gardens has a strong historic presence and Belle Isle Park is popular with cyclists and bird watchers!
19th-27th June  is National Picnic Week! Which picnic spot is your go to this summer?
#HostEnvironmentalPledge.
Getting serious about the environment we live in.
To become more 'environmentally friendly', Host is launching the #HostEnvironmentalPledge campaign to encourage responsible behaviour and drive sustainability across our sites throughout the UK and Ireland.
It's a simple campaign! For every percent we reduce our overall utilities (electric, water and gas) consumption by we donate to one of our nominated charities.
Show me all news
Latest news
Safer Internet Day - Top tips to protect you and your data online.

Applicant days are an essential step in your university journey. They are subject specific days which give you the opportunity to learn more about your chosen university and court.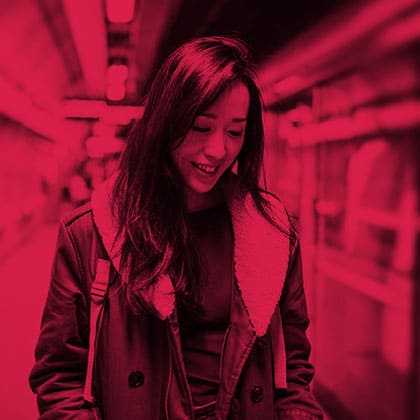 It's easy to work yourself up into a pre-exam panic, but remember that taking the right steps to put yourself in the best study mood is the most important tool you possess.