Host Easter Bake Off
With the Easter Bank Holiday Weekend upon us, we're already dreaming of the sweet treats we'll be indulging in. I mean, it wouldn't be Easter without a chocolate egg – or at least something sweet, would it?
But if you're lacking in chocolate Easter Egg supplies this year, or you're simply on the search for something fun to do this weekend, it's time to grab your apron and get baking!
What are the benefits of baking?

Besides the fact you get rewarded with a tasty treat at the end of it, baking has many other benefits too.
Baking can be a very calming activity. It can be seen as a form of meditation. This is because it takes your attention away from everything else going on around you; allowing you to focus only on one thing.
Not only can baking be visually appealing, but it stirs up your other senses too. Touching and feeling ingredients (the gooeyness of dough or cake mixture), the smell of different ingredients being opened and cooked, and of course, the taste. Stimulated senses can then in turn increase your feel-good endorphins.
And let's not forget, baking allows you to be creative. You can experiment with ingredients, explore new designs and master your decorating skills. So, put your chef's hat on and get baking some delicious Easter treats.
What an eggcellent idea
Sounds great, right? But what are you going to bake? If you're unsure where to start, we're here to help. We thought about it and decided nothing sums up Easter baking better than the classic chocolate Easter Nest Cakes.
Check out our video below for a quick and easy recipe of the old school creation.
Share your bakes with us
Whether you've whipped up a storm in the kitchen or you've brought them in ready-baked, we want to see what treats you're enjoying this Easter. So, share your creations with us via our social media channels (Facebook, Instagram and Twitter) and use the hashtag #AtHomeWithHost.
Need some more inspiration?
There are so many websites out there with recipes for Easter treats. We're a big fan of the BBC's Good Food recipes; check out some of their delights from their Instagram page below.
3,847 Likes, 64 Comments – BBC Good Food (@bbcgoodfood) on Instagram: "Make your brownies even more eggs-traodinary 🥚🐣 Search 'Easter egg brownies' at bbcgoodfood.com for…"
1,716 Likes, 6 Comments – BBC Good Food (@bbcgoodfood) on Instagram: "Vegan or not, everybunny will love our latest hot cross buns 🐰 Search 'vegan hot cross buns' at…"
1,646 Likes, 176 Comments – BBC Good Food (@bbcgoodfood) on Instagram: "Advertisement: Want to try something different at Easter? Whip up these super-cute Maltesers Mini…"
1,350 Likes, 7 Comments – BBC Good Food (@bbcgoodfood) on Instagram: "How cute do these iced Easter biscuits look?! 😍 Search 'iced Easter biscuits' at bbcgoodfood.com…"
3,873 Likes, 72 Comments – BBC Good Food (@bbcgoodfood) on Instagram: "Cookie goals from @shewhoeats, using up leftover Easter chocolate (apparently that's a thing) with…"
#HostEnvironmentalPledge.
Getting serious about the environment we live in.
To become more 'environmentally friendly', Host is launching the #HostEnvironmentalPledge campaign to encourage responsible behaviour and drive sustainability across our sites throughout the UK and Ireland.
It's a simple campaign! For every percent we reduce our overall utilities (electric, water and gas) consumption by we donate to one of our nominated charities.
Show me all news
Latest news
Safer Internet Day - Top tips to protect you and your data online.

Applicant days are an essential step in your university journey. They are subject specific days which give you the opportunity to learn more about your chosen university and court.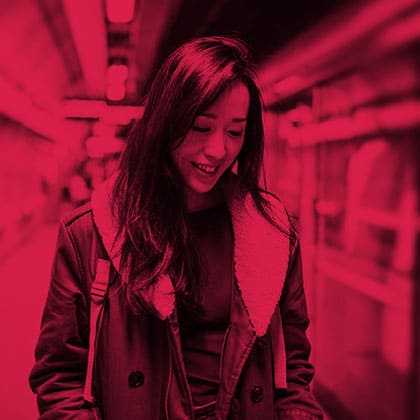 It's easy to work yourself up into a pre-exam panic, but remember that taking the right steps to put yourself in the best study mood is the most important tool you possess.