Make yourself at home with Host at Southampton Crossings
Whether you're looking for a prime city centre location, stylish fixtures and fittings or first-class facilities, you'll find it all at Southampton Crossings.
Opening in 2020, you can be one of the first to experience student living without the hassle at Southampton's newest student digs.
Forget about the stress of having to sort out utility bills and splitting costs with housemates, because our all-inclusive living means we take care of the bills for you, so you can focus on being a student. And the same goes for maintenance problems. Got a problem? Don't wait weeks for something to be fixed, with an on-site maintenance team at Southampton Crossings, we'll ensure any problems are seen to straight away.
In terms of the living space, you can opt for an en-suite bedroom packed with plenty of storage space, a large study desk, a ¾ double bed and your own private bathroom. These rooms are arranged in four, five and six-bedroom cluster flats, and come with shared kitchen and living areas; making it the perfect choice if you want to live with your friends or meet new people.

If you'd prefer more independent living, or perhaps you're after a bit more privacy for your final years, why not live in one of our self-contained studios? Our studios offer the same great benefits of the en-suite bedroom, but also come fully equipped with your very own kitchenette and living space.
At Southampton Crossings, you'll have the best of both worlds; the privacy of your own room to relax in, but you'll also join a community with like-minded students with ample shared amenity space for you to work and socialise in:
Fitness Suite
From rowing to running, there's a variety of cardio machines so you'll always find a way to burn off the chocolate. A choice of free weights and floor space for mat exercises is also available. We've even introduced a punch bag for the kick boxer in you.

Karaoke Lounges
Get lost in the music and unleash the inner singer in you in our 2 karaoke lounges with state of the art technology.

Private Dining Room
Found on the 11th floor and boasting spectacular views of the city, the dining room is fully fitted with all you need for that perfect dinner party and is the ideal place to host your own "Come Dine with Me" experience.

Roof Garden
Escape to the 11th floor and soak up the sun in the beautiful roof terrace garden. Fitted out so you can relax and enjoy a real sense of calm in the city.
Common Rooms
There is a choice of two common rooms to socialise in. One with televisions to watch your favourite shows, and games tables to challenge your friends. And the second area, somewhere to have a digital detox. A place for the conversation to flow and a chance to chat to all your fellow residents.

Study Rooms
When it's time to get your head down and focus, there are five private study rooms for you to use.

24/7 Reception
Got a question? Need to collect a parcel? Want that peace of mind for your own security? You can rest assured knowing that there will always be someone on hand to help you when needed. A management team, caretakers and security will man the Reception 24/7.

Once you step inside Southampton Crossings you'll discover a comfortable, stylish and safe place to live. Somewhere welcoming and supportive. Happy and relaxed. A place to make the most of being a student. A home.

Visit our Show Flat and take a look around our accommodation for yourself; you'll find us at: Southampton Crossings, Cumberland Place, Southampton, SO15 2YU. For more information or to arrange a viewing contact us on +44(0)2380 002355 or at southampton@host-students.com. You can also follow us on Facebook, Twitter and Instagram.
#HostEnvironmentalPledge.
Getting serious about the environment we live in.
To become more 'environmentally friendly', Host is launching the #HostEnvironmentalPledge campaign to encourage responsible behaviour and drive sustainability across our sites throughout the UK and Ireland.
It's a simple campaign! For every percent we reduce our overall utilities (electric, water and gas) consumption by we donate to one of our nominated charities.
Show me all news
Latest news
Safer Internet Day - Top tips to protect you and your data online.

Applicant days are an essential step in your university journey. They are subject specific days which give you the opportunity to learn more about your chosen university and court.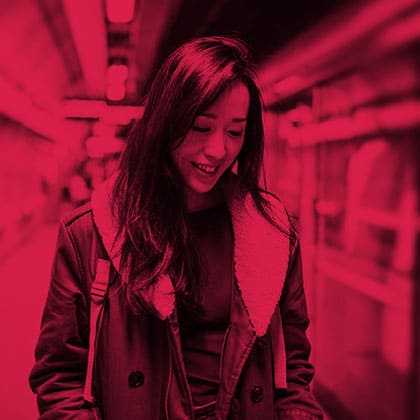 It's easy to work yourself up into a pre-exam panic, but remember that taking the right steps to put yourself in the best study mood is the most important tool you possess.