Host wins UK's Best Private Halls Provider award 2 years in a row!
The results of the National Student Housing Awards 2019 are in, and there's no doubt about it, everyone at Host is absolutely ecstatic to be named the winner of the prestigious UK award – Best Private Halls Provider, for the second year running.
To be crowned winner for two years running is an outstanding achievement and we certainly couldn't be happier.
In addition to winning Best Private Halls Provider, we have also been awarded the 'International Accommodation Quality Mark'; an award given to providers who achieve higher than 90% satisfaction among international students.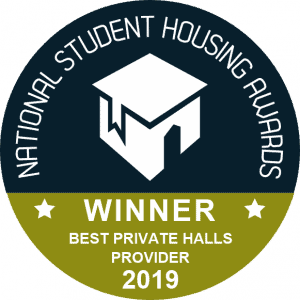 The National Student Housing Survey (NSHS) measures satisfaction levels in all types of accommodation; and only recognises accommodation based on real student experiences. This year there was over a whopping 33,000 students from accommodations across the UK and also Ireland who took part.
Thank you from Host
The people voting are the ones who live with us. So, we'd like to thank all of our students for taking the time to share their feedback; it means a great deal to us all at Host.

We always strive to build on and exceed the exceptional quality student accommodation and service we provide. For this reason, our staff work tirelessly to deliver the best possible experience for our students.
By winning these awards it highlights that we continue to be held in the highest regard by our students across the country. We receive them both with pride and thanks. We will continue to work hard and ensure our students have an enjoyable and stress-free experience whilst at university.
So, if you would like to find out more about our student accommodation and living at Host, take a look at our locations. You can also contact us for more information and we'll be happy to help.
About the NSHA
The annual National Student Housing Awards are based exclusively on direct feedback from over 33,000 students across 200 universities and colleges.
The National Student Housing Awards are uniquely credible and highly prized; with no written nominations and no 'expert' judges. Data for the awards are collected through the National Student Housing Survey (UK) and the National Student Housing Survey (Ireland) which is managed by Red Brick Research. They are an independent market research and business intelligence agency with a specialist focus on youth marketing, student accommodation and higher education.
#HostEnvironmentalPledge.
Getting serious about the environment we live in.
To become more 'environmentally friendly', Host is launching the #HostEnvironmentalPledge campaign to encourage responsible behaviour and drive sustainability across our sites throughout the UK and Ireland.
It's a simple campaign! For every percent we reduce our overall utilities (electric, water and gas) consumption by we donate to one of our nominated charities.
Show me all news
Latest news
Safer Internet Day - Top tips to protect you and your data online.

Applicant days are an essential step in your university journey. They are subject specific days which give you the opportunity to learn more about your chosen university and court.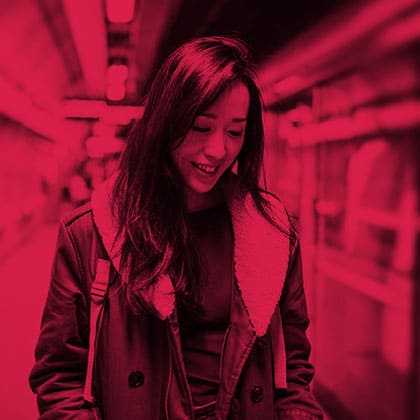 It's easy to work yourself up into a pre-exam panic, but remember that taking the right steps to put yourself in the best study mood is the most important tool you possess.