How to feel festive in your student accommodation
This Christmas will be very different for many people in comparison to previous years; largely due to the coronavirus pandemic and restrictions in place. But for some students, it will be different because they'll be spending Christmas in their student accommodation.
If you're spending the holidays in halls, it doesn't mean you should let the season pass by without celebration. There's lots of things you can do whilst in your accommodation to get into the festive spirit; below are just a few of them.
---
Deck the halls
Christmas wouldn't be Christmas without some decorations to add some festive vibes and brighten the place up. It's time to display the novelty ornaments, drape the tinsel, hang garlands, let lights twinkle and even put up a small tree.
The great thing with decorations is you don't have to break the bank to buy them. Head to your local pound shop or supermarket and you'll be surprised how much you can get for your money. Or, if you're feeling creative, you could even craft your own decorations. From Christmas tree decorations to wreaths – you'll be surprised what you can make simply with some paper. Watch the video below for some inspiration or check out our recent blog for some top DIY decoration ideas.
---
Turn up the tunes
What better way to get into the mood of Christmas when decking the halls (or in fact, any time over the holidays) than by playing Christmas music? Whether it's a bit of Mariah Carey or Wham!, you're bound to have a song which gets the toes tapping and Christmas spirit flowing.
So why not set up a playlist, let the festive tunes play and feel the Christmas vibes. If you're stuck for songs, then check out some of the best Christmas songs of all time or listen to the video below.
---
Wear your Christmas jumper
In recent years, we've seen a rise in the popularity of the novelty Christmas jumper. Gone are the days where a Christmas jumper was something to be embarrassed about. Nowadays it's something to show off and be proud of, and quite frankly, the uglier the jumper, the better. So, raid your wardrobe and dig out the jumper and wear it with pride over the holidays.
If you'd like to support a great cause whilst wearing your jumper, you can join the nation in wearing a Christmas jumper on Friday 11th December. This is the day that Save the Children are running their annual 'Christmas Jumper Day'; where a small donation of £2 is made to the charity to help change a child's life. Learn more about the campaign here.
View this post on Instagram
---
Recreate a Christmas market
Sadly, this year many of the Christmas markets in towns and cities across the UK have been cancelled due to the pandemic. But that doesn't mean you have to go without your annual fix of market goodness.
We all know the best part about any Christmas market is the food and drinks on offer. So why not bake up your own festive delights? From hotdogs and pretzels to roasted chestnuts and mulled wine, have your very own Christmas market night all from the comfort of your home.
Need some inspiration? Check out these tasty recipes from BBC Good Food. You can even join their Christmas Market at Home masterclass webinar on Tuesday 15th December. Learn more.
View this post on Instagram
---
Watch Christmas films
When you've decked the halls, danced your heart out to Slade and co, and eaten enough Christmas treats for one day, it's time to put your feet up. And what better way to settle down for the evening than with a Christmas film?
What's your favourite film? Are you a fan of the classic It's a Wonderful life? Perhaps you have a soft spot for a romance like The Holiday? Maybe family favourites such as Elf or Home Alone are more your cup of tea. You may even consider Die Hard a Christmas film?
If you're in need of some film-spiration, take a look at the 25 movies in 25 days challenge proposed by Netflix; all of which are available to watch on Netflix.
View this post on Instagram
---
What are you doing to get into the festive spirit? Let us know on Facebook, Instagram or Twitter and use the hashtag #HoHoHost. Keep an eye on our news page for even more great festive tips. 
#HostEnvironmentalPledge.
Getting serious about the environment we live in.
To become more 'environmentally friendly', Host is launching the #HostEnvironmentalPledge campaign to encourage responsible behaviour and drive sustainability across our sites throughout the UK and Ireland.
It's a simple campaign! For every percent we reduce our overall utilities (electric, water and gas) consumption by we donate to one of our nominated charities.
Show me all news
Latest news
Safer Internet Day - Top tips to protect you and your data online.

Applicant days are an essential step in your university journey. They are subject specific days which give you the opportunity to learn more about your chosen university and court.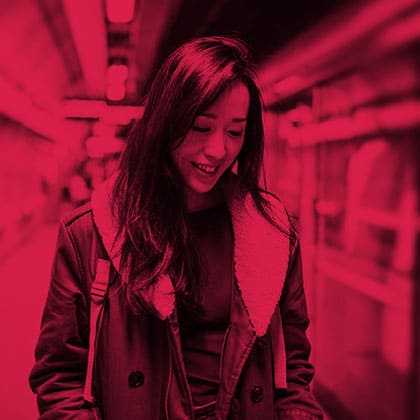 It's easy to work yourself up into a pre-exam panic, but remember that taking the right steps to put yourself in the best study mood is the most important tool you possess.