Huddersfield: The Student Experience.
Huddersfield one of the largest towns in the United Kingdom, nestled on the banks of the River Colne and Holme. The town is known for its role in the Industrial Revolution, and for being the birthplaces of rugby league. As well as former Prime Minister Harold Wilson, and the film star James Mason.
Whether it's beautiful countryside, a buzzing social scene, impressive landmarks or action-packed sporting events. You'll find it all here in Huddersfield.

The University.
Huddersfield is an amazing town for students to live, learn & explore in. The University is always expanding and adding new facilities and buildings. Meaning that students are always getting a bigger and better campus. Over the last few years, the university has expanded and built multiple new buildings, including an all-new art studio building on Queen Street. The University has recently ranked gold in the Teaching Excellence Framework. Huddersfield is unique in the fact that all of the university's permanent teaching staff have, or are completing, doctorates. Around 70% of Huddersfield students gain a professional qualification alongside their main degree improving your chances of finding that dream job on graduating. Read more about the university in our guide.
Sir Patrick Stewart is the university's Emeritus Chancellor. And has occasionally been spotted on campus, with the drama building, the "Sir Patrick Stewart Building" even being, you guessed it, named after the man himself.
Down Time.
When you're not in lectures there's plenty of stuff to do around town.
Bored and need something to do with your flat-mates? Check out the local LaserZone. Test your puzzle skills with an escape room Catch a film at the Odeon cinema or aim for a strike at the bowling alley. There's also the Kirklees Leisure Centre if you feel like a swim. There's also the John Smith's stadium, home of the Huddersfield Giants rugby league side.

Huddersfield has plenty of shopping options such as the Kingsgate Centre and Packhorse Centre; both are jam-packed with high-street retailers. There's also the Huddersfield Open Market, where you'll find some classic northern independent stalls. You'll never be with options for getting your fill of retail therapy, with everything from record shops like VinylTap to the high street favourites of Next, River Island and H&M.

Huddersfield has been named as number one in the student nightlife index for 2019! So, when you find yourself with an evening away from the library and stuck for something to do, which let's be honest will be most weeks! 😀 then there's no end to the possibilities for a great night out with your course and flatmates.

Want to go somewhere with a chilled atmosphere that serves the most amazing vegan pizza? Our Huddersfield team give Bar Maroc the thumbs up. Looking for live sport from football to WWE with a few cold pints in a beer garden? Warehouse it is. Get yourself down to The Parish! For some alternative scene and live music. There's something for everyone when it comes to the various pubs and bars around town.
Once that "quick pint" has turned to a full on out out night. There's a shed load of options for you, the Camel Club has a few different nights across the week. Ranging from a night full of House music, to the 90's night on Saturdays, all the way to the rock and metal night on Friday's. There's literally something for everyone there. Also check out Five bar if you prefer a more modern club night vibe, and even the 80's bar Maverick's if you're feeling especially retro.
During fresher's week, Hudcrawl is where all the fresher's go, a pub crawl of all the major pubs, bars and clubs of Huddersfield, so you'll find out your favourite spots in no time!

Last but not least. If you feel like doing a bit of exploring or maybe making the most of the 15 minutes of sun we get in the U.K each year. Then there are the beautiful views up on Castle Hill for you to soak in, and if you fancy heading over to Manchester or Leeds, then they're both a short train ride away for the day out.

If you're a student starting at the University of Huddersfield this September, check out our three locations, Firth Point, Saw Mill and Snow Island in Huddersfield, all within a 10-minute walk of the university and now include a Cashback offer!
A current student at the university? Check out our Price Match offer available at Firth Point or Snow Island.
#HostEnvironmentalPledge.
Getting serious about the environment we live in.
To become more 'environmentally friendly', Host is launching the #HostEnvironmentalPledge campaign to encourage responsible behaviour and drive sustainability across our sites throughout the UK and Ireland.
It's a simple campaign! For every percent we reduce our overall utilities (electric, water and gas) consumption by we donate to one of our nominated charities.
Show me all news
Latest news
Safer Internet Day - Top tips to protect you and your data online.

Applicant days are an essential step in your university journey. They are subject specific days which give you the opportunity to learn more about your chosen university and court.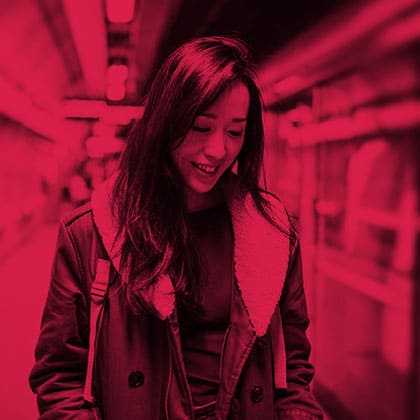 It's easy to work yourself up into a pre-exam panic, but remember that taking the right steps to put yourself in the best study mood is the most important tool you possess.