International Students: London Survival Guide
Hello students and welcome to London!
Now that you're all checked in and university has started, we hope you're feeling more and more at home every day. If you're new to London, you probably still have a lot of questions and things to sort out. So, here are some helpful tips and information to get you through your first few weeks in this amazing city.
First things first…
If you've travelled a long distance and have only just arrived in the UK, the first thing to do is recover from any jetlag. You'll find it very difficult to get anything done if you're tired and don't have the energy to get through the day.
Get yourself an Oyster card. Visit your nearest tube station and pay £5 for the card which will make travelling around London on the Underground and by bus easy. You should register your Oyster card online because if you ever lose it, you can get your credit back! Students can benefit from reduced fares with an 18+ student Oyster card.
Swap your international mobile phone for a UK one or replace the SIM card, so you don't end up paying extremely high charges for calls and messages.
Don't wait until you're unwell, register with a local doctor as soon as possible. Check the list of local doctors in England.
Make managing your money easier by opening a UK bank account. They usually ask for proof of address and proof of ID. The main banks in the UK are: Barclays, HSBC, Lloyds, Halifax, RBS, NatWest and Santander. Click here for more information about UK bank accounts.
Useful Apps
Having a smart phone will basically save your life in London. Below are just some of the top apps to download. (Note: you may need to switch to the UK version of the App Store first, and in some cases, you may need to change the region settings from your phone from your home country to the UK to get them to work).
City Mapper – This will save your life time and time again when navigating around the city. It's essentially a one stop shop for how to get from A to B. It takes into account Tube closures, and also combines bus/tube routes to give you the quickest options. It also shows a 'rain safe' option which will help limit your exposure to the elements on those not so nice days!
BBC iPlayer – The BBC is a British broadcaster who broadcast news, sports, TV shows, radio and more. The BBC iPlayer is a very popular app with students in the UK as they can watch TV on demand. However, you must have a TV license to be able to watch the TV channels. If you only watch Netflix, Amazon video or play online games, you don't have to pay for a license but you still have to declare that you have a TV.
Circuit Laundry – Circuit is the company that most of our accommodations use for the student laundry services onsite. Just download the Circuit app, input your credit card information and you're ready to go with your washing! Don't forget to change the region settings from your phone from your home country to the UK to get this app to work.
Transport
Bus: If you're getting around by bus, make sure you're taking the correct bus using your city mapper app. The buses have big numbers on the front and side so you can clearly see which bus is the one you need. When you board the bus, tap your Oyster card and find a seat. It's important to remember that the buses don't take cash.
Tube: It might seem it at first, but the tube is not scary at all and you'll probably get the hang of it within your first week. Use your city mapper app to find out where you're going and follow the easy steps. Pricing is per zone and in some cases, it's cheaper to set up a monthly fee. Travel by rail is also included in your Oyster card (within the zones that you've selected for your Oyster card).
Bike: You can hire Santander bikes all over London from as little as £2. Once you're finished with the bike, just return it to any docking station around the city. When cycling in the city, make sure you're in the correct lane and taking the correct turns as the direction of lanes might be different from your home country.
Food
Some of the main supermarkets in London are Tesco, Asda, Waitrose, Sainsbury's, Co-op, Morrisons, Lidl, Aldi, Iceland and Ocado. Most of these supermarkets deliver in London, so just create an account online and have your groceries come to you. It's easier than having to carry all your groceries back to your flat and it could be a great way to stick to a budget!
If you would like to know more about the local area and amenities close to your accommodation, pop down to your reception and speak to your onsite Host management team – we'll be happy to help. To find out more about our student accommodation and living with us at Host click here.   
#HostEnvironmentalPledge.
Getting serious about the environment we live in.
To become more 'environmentally friendly', Host is launching the #HostEnvironmentalPledge campaign to encourage responsible behaviour and drive sustainability across our sites throughout the UK and Ireland.
It's a simple campaign! For every percent we reduce our overall utilities (electric, water and gas) consumption by we donate to one of our nominated charities.
Show me all news
Latest news
Safer Internet Day - Top tips to protect you and your data online.

Applicant days are an essential step in your university journey. They are subject specific days which give you the opportunity to learn more about your chosen university and court.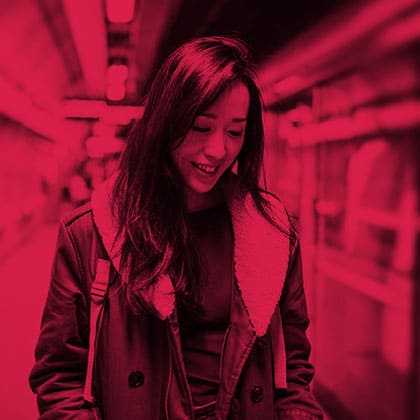 It's easy to work yourself up into a pre-exam panic, but remember that taking the right steps to put yourself in the best study mood is the most important tool you possess.