Learning to live with others.
For freshers, the chances are that this is the first time that you've lived away from home. You will need to get to grips with independent living.
Let's be honest, moving in to a new home, in a new city and sometimes in a new country with a load of complete strangers is one of the strangest if not unnatural experience many of us will have faced, but getting away from Mum, Dad and the annoying brothers and sisters, should also be one of the most exciting times of your life! Here are some top tips to cope with the move.
Reach out.
Everyone's in the same boat. It's normal to feel anxious about the move and meeting your new flatmates, we've written a blog on meeting your new flatmates check it out here. It's really good to try and make an effort with your flatmates straightaway.
If you arrive early, offer to help flatmates move in, we all know how difficult meeting someone for the first time can be, but if you offer to help them move your stuff, some of that really awkward small talk can be avoided. Having something practical to do can help you both feel a little more relaxed and who knows while moving the stuff you may spot a common interest to help you become mates.
When you're in your room keep the door open – by keeping your door open, those first days, your new flatmates are more likely to pop their head in and say hello, a closed-door is just that it basically says that you don't want to speak with anyone. Please, remember to always close your windows and lock your doors when you head out.
But, also remember to Respect personal space, it's a delicate balance between being helpful and sociable and then being annoying, and this goes for the entire year. Be mindful not to invade people's privacy, especially during exams and major coursework deadlines.
Use the common rooms.
Try hanging out in the shared kitchen or if your hall has one the common room rather than hiding away in your room, we know nothing beats a duvet day and a binge-watch on Netflix but that's not going to help you get to know your flatmates and course mates. In the common areas, people will be coming and going all the time so you can say hi and chat with anyone who comes in.
Go to fresher's events.
There'll be loads going on during freshers' week. Take your flatmates along with you to some of the events to get to know one another, and remember it's not all about the drinking, in fact, a recent survey found that 47% of students didn't drink alcohol at all in the 2018 fresher's week. Don't rely solely on university or student union events, your Host accommodation may be holding a welcome event, pop down to reception to find out, or why not get to know the city? Get together with your flatmates and/or course mates and take a tour of the city, check out the local area, find the best bars and cheap eats.
The cleaning fairy's gone.
Moving to uni is the first stage to adult-ing, which comes with all the horrors of doing your own dishes, cleaning up after yourself and even doing your own washing. Sharing a kitchen is like yin and yang its outstanding for social living and is a great way to bond with your flatmates over a shared dinner,
However! When there's 6 of you in the same place, at the same time trying to cook, or if one of you doesn't get the memo about the cleaning rota, that's when it gets awkward, but don't be afraid to speak up, as often a gentle reminder will do the trick.
If you all muck in and help out, it becomes so much easier, a good flatmate won't shy away from taking the bins out. Try cleaning together, stick some music on, have a laugh about it and then order the pizza in and have a group meal afterwards. Ordering a Pizza will mean less washing up as well!
Speaking about washing, washing your clothes can be an ordeal in itself, all Host sites have on-site laundry rooms to make it a little easier. To get the best bang for your buck, try to wash big loads at one time.
You won't get on with everyone.
Its very rate to get on with everyone you live with if you do that's awesome, but reality is there's always going to be those moments where you clash or just can't relate to someone or there's that noisy eater or tea slurper that really grinds on you.
Forgive others' mistakes – For many of you moving into your student accommodation is the first foot into adulthood, people are still learning and adjusting to a new lifestyle, so try and be considerate, not everyone's going to get it right straight away. Avoid the temptation to talk behind others backs – There's nothing worse than that passive-aggressive atmosphere if you find yourself living with someone who's making things tricky, talk it out with them. Ignoring the situation will never result in it 'sorting itself out' and could result in a nasty passive-aggressive atmosphere.
If things get really out of hand, or you feel you can't deal with it yourself, talk to your building reception team.
But when you do get on with your flatmates think about a group shop.
Banding together to buy food and other items like cleaning products can be a money-saver for you and can also create a greater bond between you and your flatmates. We can almost guarantee that one of your flatmates are going to need the same thing as you, loaf of bread, rice, washing powder? Why buy 6 loaves of bread when most of it will go to waste and 1 or 2 will sort you all out for a few days.
Everyone is in the same boat.
The most important thing to remember about all of it is that you aren't alone, chances are there'll always be someone else in your flat feeling the same way as you do. Never be afraid to speak up as more than likely they will want to talk as much as you do.
---
Good luck for starting uni and settling into the student lifestyle. If you have any questions about our student accommodation or living with Host, contact us and our friendly teams will be happy to help. What's your top tip for learning to live with others? Let us know on our Facebook page.
#HostEnvironmentalPledge.
Getting serious about the environment we live in.
To become more 'environmentally friendly', Host is launching the #HostEnvironmentalPledge campaign to encourage responsible behaviour and drive sustainability across our sites throughout the UK and Ireland.
It's a simple campaign! For every percent we reduce our overall utilities (electric, water and gas) consumption by we donate to one of our nominated charities.
Show me all news
Latest news
Safer Internet Day - Top tips to protect you and your data online.

Applicant days are an essential step in your university journey. They are subject specific days which give you the opportunity to learn more about your chosen university and court.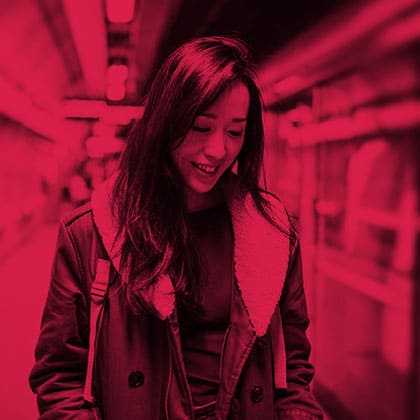 It's easy to work yourself up into a pre-exam panic, but remember that taking the right steps to put yourself in the best study mood is the most important tool you possess.